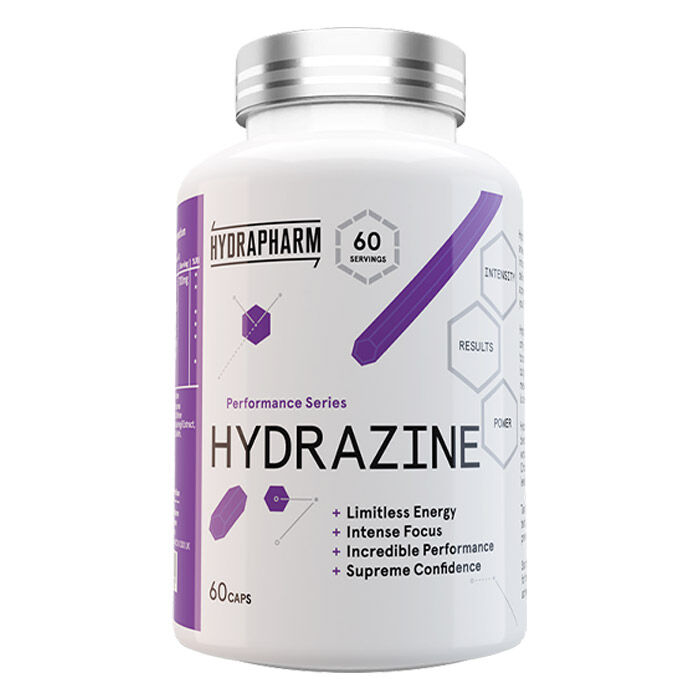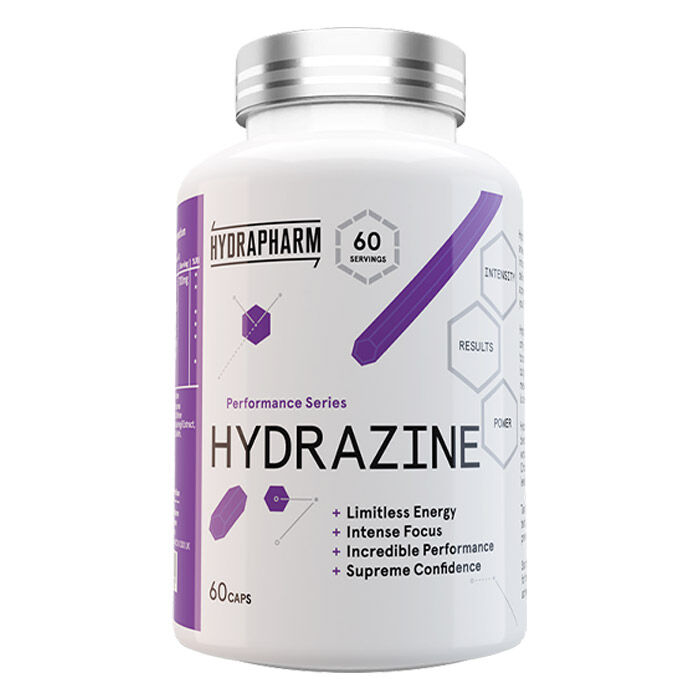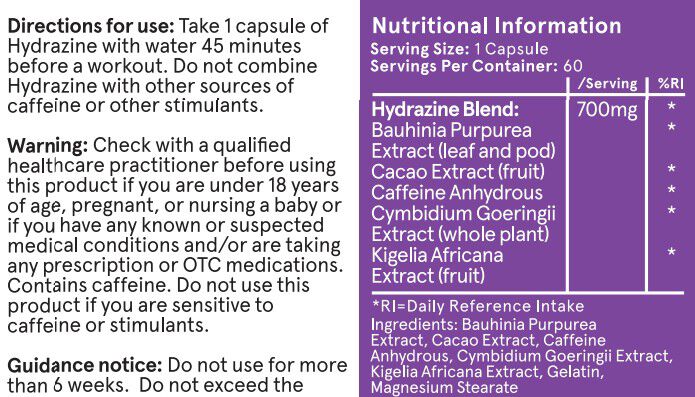 Hydrazine 60 Capsules Pre Workout
Offer
Buy Doomsday + Hydrazine + Excelsior & save 15%
Offer
Pick 2 FREE items at checkout for every £100 spent to a max of 6 items in total
Offer
Pick 4 FREE items when you spend £200+
Offer
Pick 6 FREE items when you spend £300+
Hydrazine 60 Capsules
Product Guide
Universally acclaimed by customers
Focus and productivity aid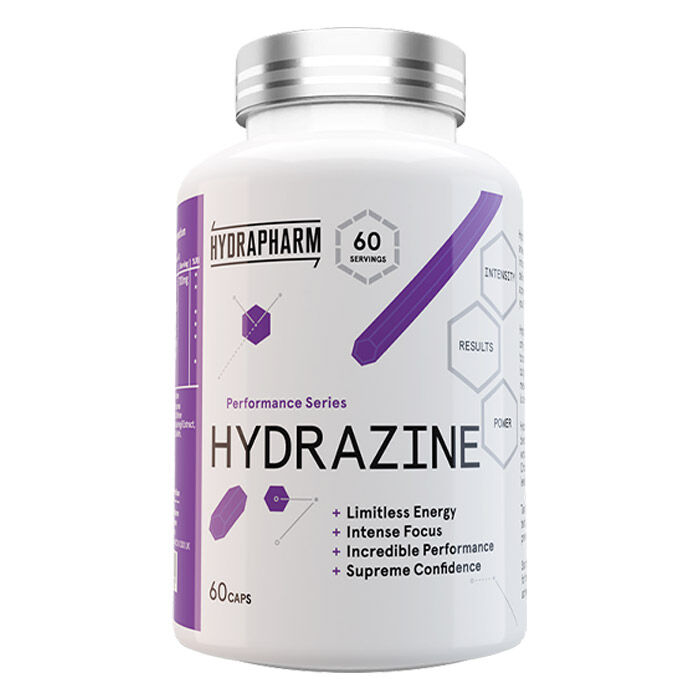 Hydrapharm have a great reputation for quality and with Hydrazine capsules they have more than lived up to their previous efforts by delivering a powerful preworkout which makes Hydrazine sit apart from any other preworkout we have tried. Over two years in production, Hydrazine will reset your expectations for the category in a way you have to try yourself to appreciate.
Hydrazine is a potent supplement and we suggest using it 2-3 times a week only and reserving it for your most difficult training sessions. Due to the duration of effect, it is best used in mornings and afternoons.
Hydrazine is suitable for use by anyone who demands the best of themselves whether that is in the gym or on the road. With it avoiding the use of pump ingredients, or creatine it is a good choice for those wanting to avoid increased bloat.
Ingredients
Hydrapharm Hydrazine 60 Capsules
Directions
Take 1 capsule of Hydrazine with water 45 minutes before a workout. Do not combine Hydrazine with other sources of caffeine or other stimulants.