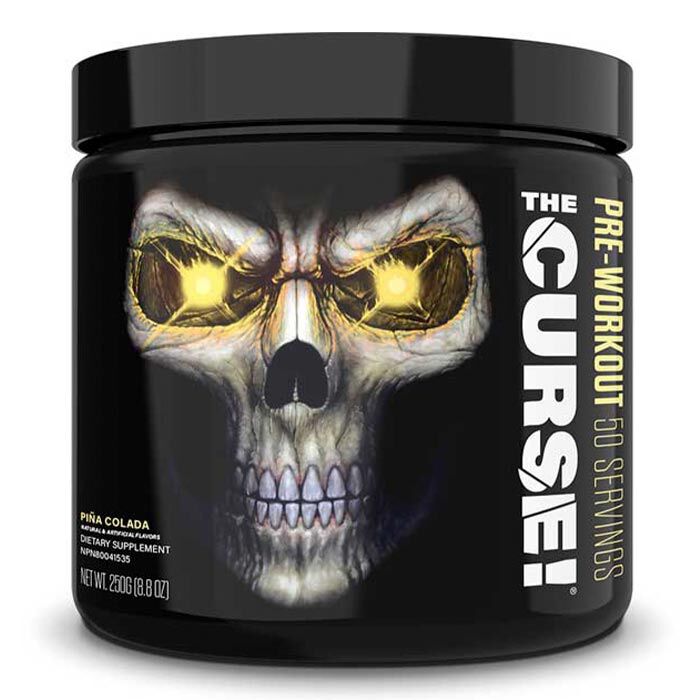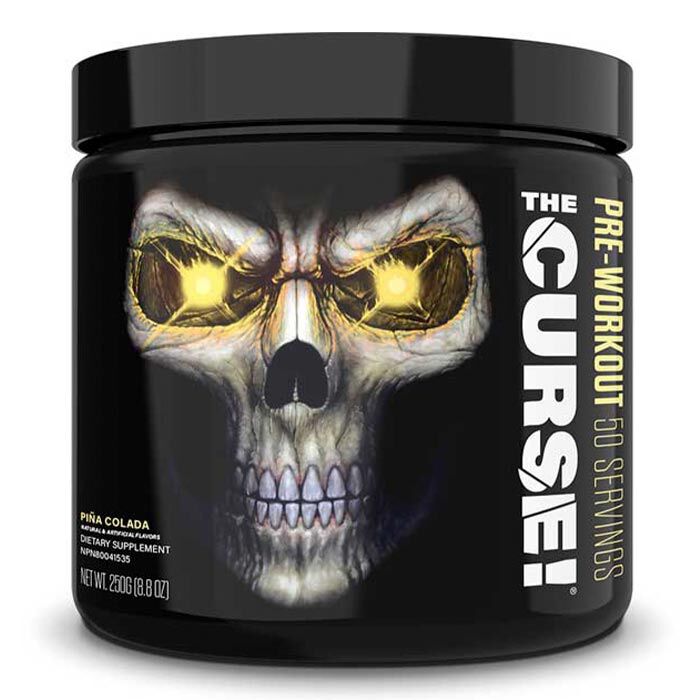 The Curse 250g - Pina Colada Pre Workout
Offer
Save 10% on JNX Sports
The Curse 250g - Pina Colada
Product Guide
One of the most extreme pre-workouts available today
Potent stimulant cocktail delivers amazing intensity
Beta-alanine and creatine for endurance
Wide range of flavours to choose from
One of the best-selling pre-workouts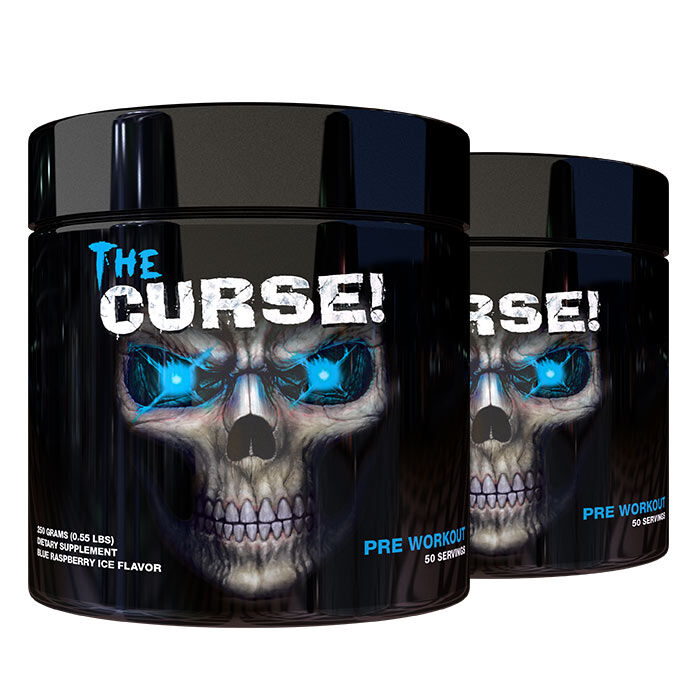 The Curse might look intimidating and a bit off-putting but there is no doubting the efficacy and quality of this as a product. Energy, endurance and muscle pumps, all things that are necessary for a successful workout. The Curse can draw you into a zone of concentration and focus that leaves you uninterrupted and on course to achieving your goals.
Like all pre-workouts the effects are intense and short-lived, so use just before your heaviest workouts. If using regularly, you may consider cycling The Curse to avoid building up a caffeine tolerance.
This kind of pre-workout is ideally for those of you who struggle to maintain their motivation and focus throughout the duration of a workout. It isn't uncommon to get distracted or suffer a dip in confidence. The Curse is able to draw your focus into razor-sharp capabilities and keep you on course.
Ingredients
JNX Sports The Curse 250g - Pina Colada
Directions
Shake container before use. Mix one to three scoops with 4 - 8 ounces of cold water ( 150 - 300mls ) and consume 30 - 45 mins before exercise. Do not consume more than 3 scoops within any 24 hour period. Always start with a single-serve ( 1 scoop ) to assess your tolerance.