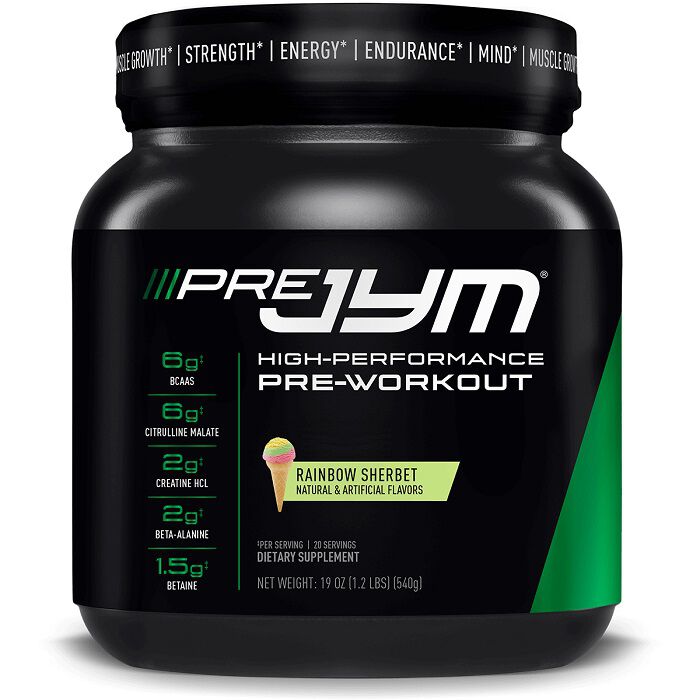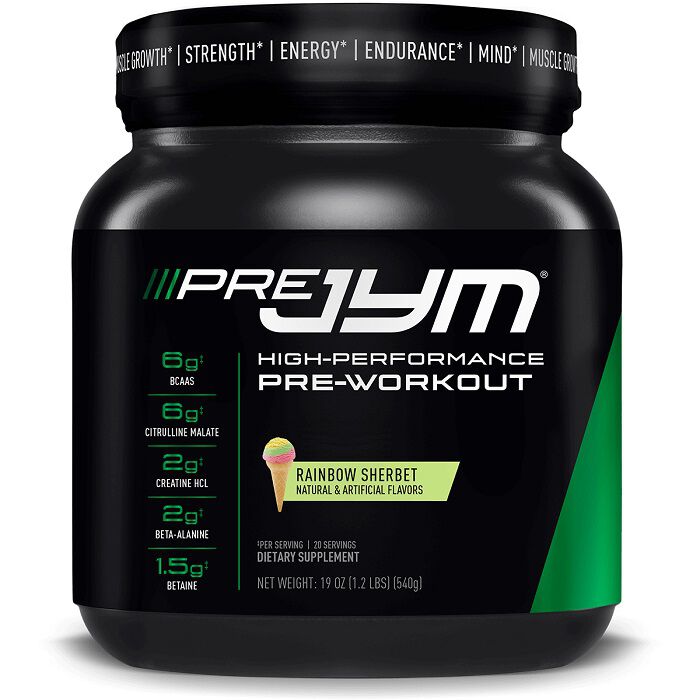 Pre JYM 20 Servings Rainbow Sherbet Pre Workout
Offer
Pick 2 FREE items at checkout for every £100 spent to a max of 6 items in total
Pre JYM 20 Servings Rainbow Sherbet
Product Guide
Complete pre-workout formula
Features creatine, citrulline malate, beta-alanine and more
6g of BCAAs in the 2:1:1 ratio per serving
Caffeine is the only stimulant ingredients
Doses validated by clinical studies
Post-workout jitters and crash brought to a minimum
Fully explanatory and transparent label
Pre-JYM can be used for those engaging in explosive intense exercise to those partaking in prolonged endurance exercise. It provides a physical and mental edge for all types of activity, coming in refreshing natural flavours.
Due to being high in caffeine, it is recommended that Pre JYM is not consumed within six hours of bedtime. This product is recommended to be consumed 30-45 minutes before training. To ensure your body doesn't become accustomed to the ingredients in Pre JYM, and therefore diminish its effects, it is recommended to take 1-2 weeks off after using this product for 4-8 weeks.
Pre JYM is for those looking to improve their performance and take their workout to the next level. It can be used by males or females. It can be used by those looking to lose weight or for those looking to increase their body weight due to providing greater endurance, strength and performance in the gym.
Ingredients
JYM Supplement Science Pre JYM 20 Servings Rainbow Sherbet
Directions
Mix 1 scoop of Pre JYM in 14oz. of water and drink 30-45 minutes before workouts.