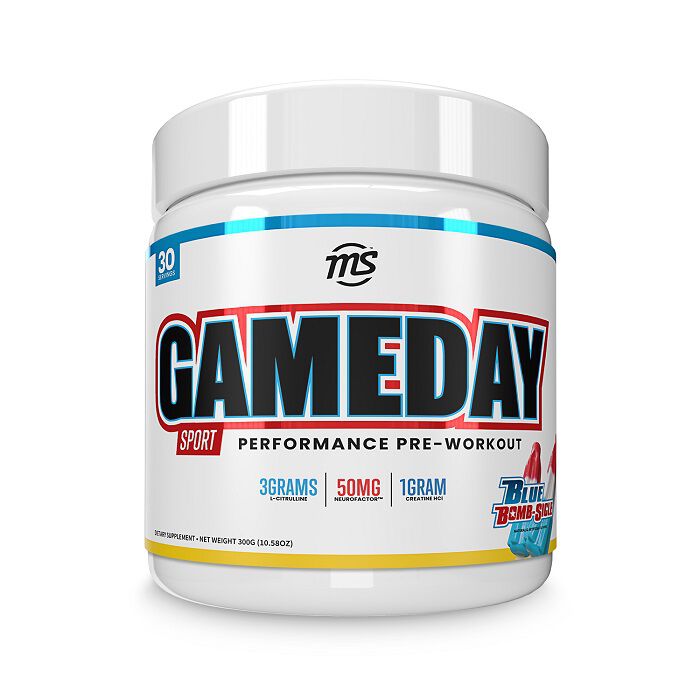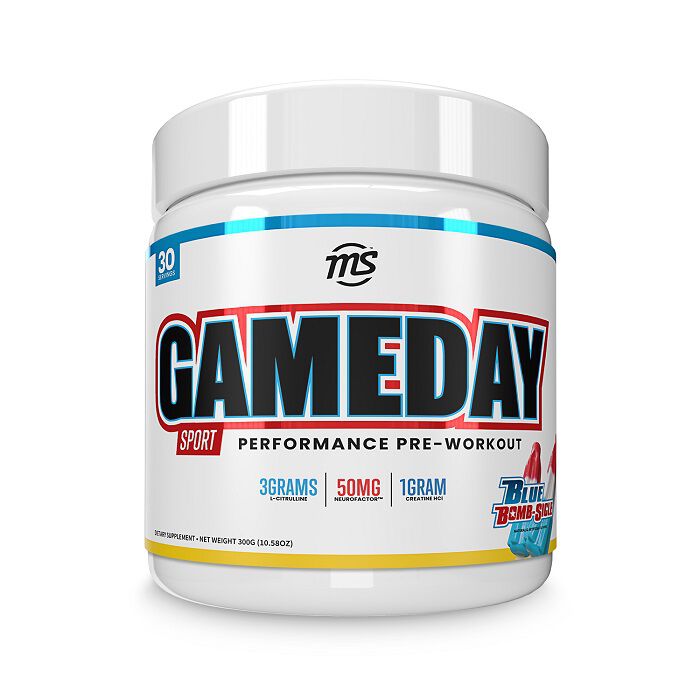 Game Day Sport Pre-workout 30 Servings Blue Bombsicle DISC Pre Workout
Offer
Buy 1 Get 1 Half Price on MAN Sports!
Offer
Pick 2 FREE items at checkout for every £100 spent to a max of 6 items in total
Game Day Sport Pre-workout 30 Servings Blue Bombsicle DISC
Product Guide
Available in delicious, fruity flavours
Without the added pre-workout jitters
Focus, pumps and endurance
No artificial colours or dyes
Suitable for any form of exercise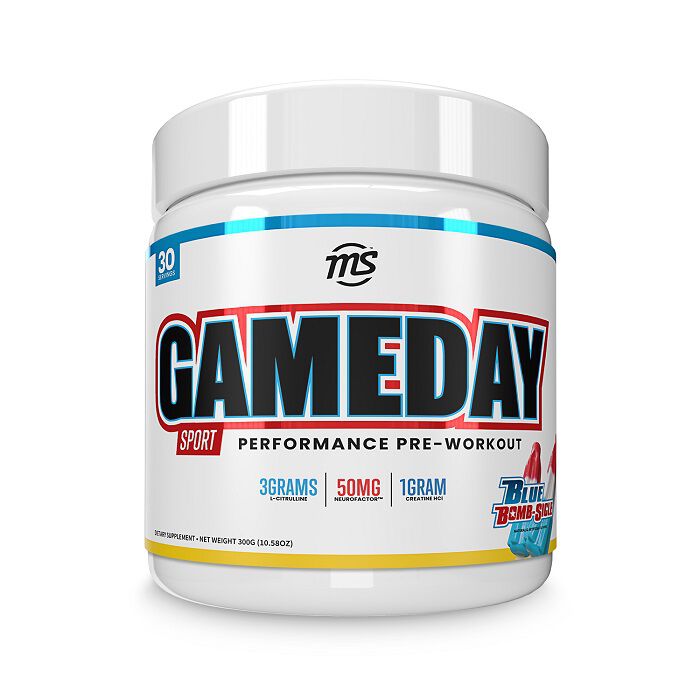 The vast majority of pre-workouts you come across may be full to the brim with ingredients that you have never heard of, can't pronounce and question the legality of. This pre-workout is one for beginners. Despite being low-stimulant and suitable for any workout, do not underestimate the effects. Pumps, endurance and focus for days.
Consume as a pre-workout beverage. You need not assess tolerance due to the low-stim content. However, trial your consumption and see how long it takes for the effects to kick in, and use this as a template for future usage.
This is a low-stim supplement and is, therefore, an ideal pre-workout for those who are stim sensitive. Being a versatile product, you don't necessarily need to be a body-builder or a max-interval trainer to need a pre-workout. Footballers, runners, swimmers, this is ideal for you too.
Ingredients
Man Sports Game Day Sport Pre-workout 30 Servings Blue Bombsicle DISC
Directions
Scoop 11g into your beverage. Shake up, drink up.