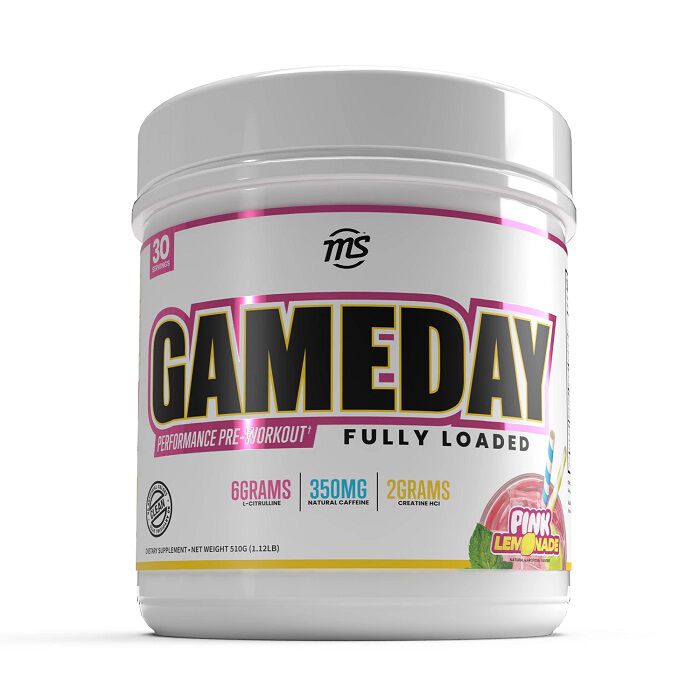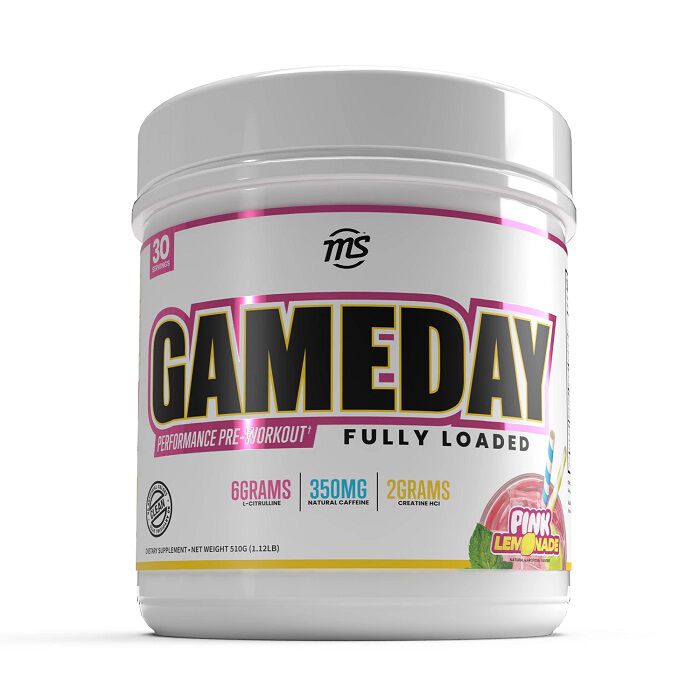 Game Day Fully Loaded 30 Servings - Pink Lemonade Pre Workout
Offer
Buy 1 Get 1 Half Price on MAN Sports!
Game Day Fully Loaded 30 Servings - Pink Lemonade
Product Guide
Promotes gains, recovery, lean muscle & strength
Increases energy and provides crystal clear mental focus
Keeps you hydrated to perform longer
Provides a pump like you've never felt before
Caffeine + Theanine for balanced energy
High dose of l-citrulline for oxygenation
Pink Lemonade + Rainbow Sherbet = Fully Loaded Edition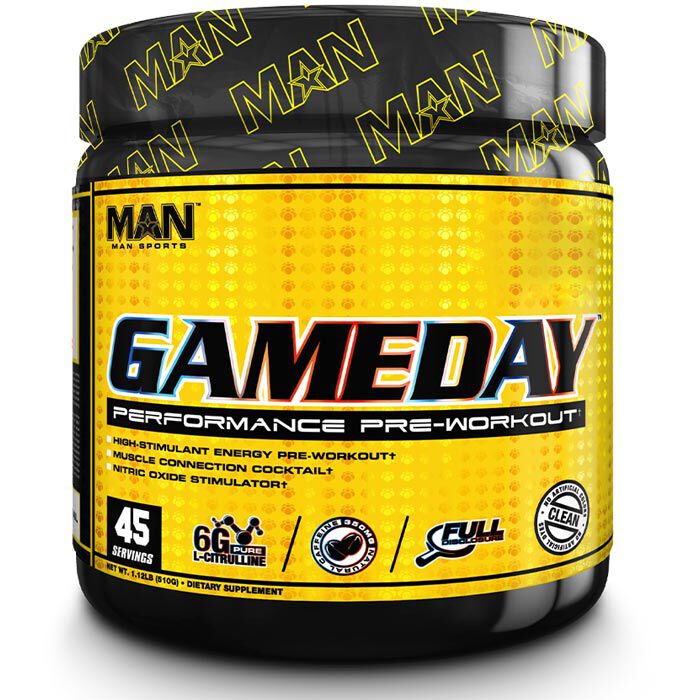 Game Day is the pre-workout which does so much more. You can feel the clean crisp energy throughout your training with no crash or jittery feeling. Your hydration is supported during your workout and even helps to accelerate your recovery post-workout so you build muscle and strength even faster.
Take 1 scoop with 16oz of cold water 30-45 minutes to training. Do not take within 6 hours of sleep. It is recommended that Game Day is to be cycled, with a 1-2 week break in between.
Anyone and everyone who is over the age of 18. Game Day is not suited any more or less to a particular workout. Therefore, this is for all athletes wanting to improve their sports performance and endurance.
Ingredients
Man Sports Game Day Fully Loaded 30 Servings - Pink Lemonade
Directions
We recommend taking 1 scoop of Game Day 20-30 minutes prior to training.