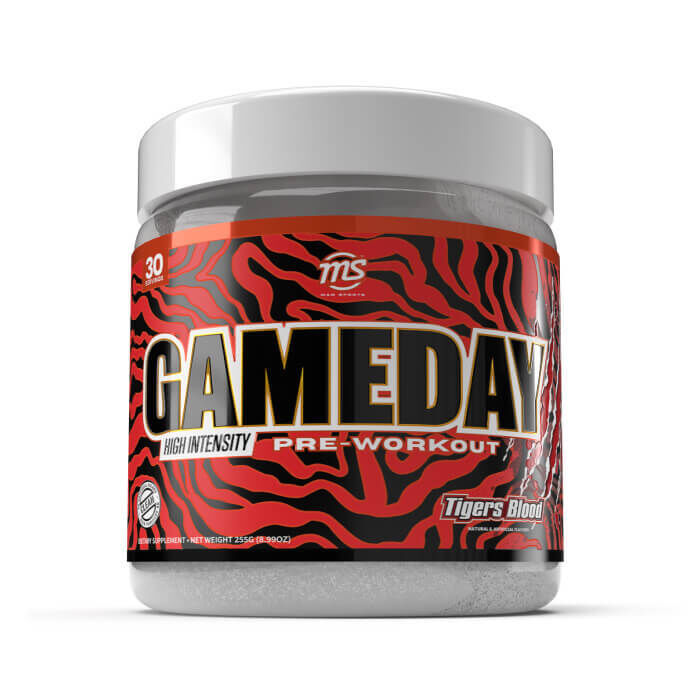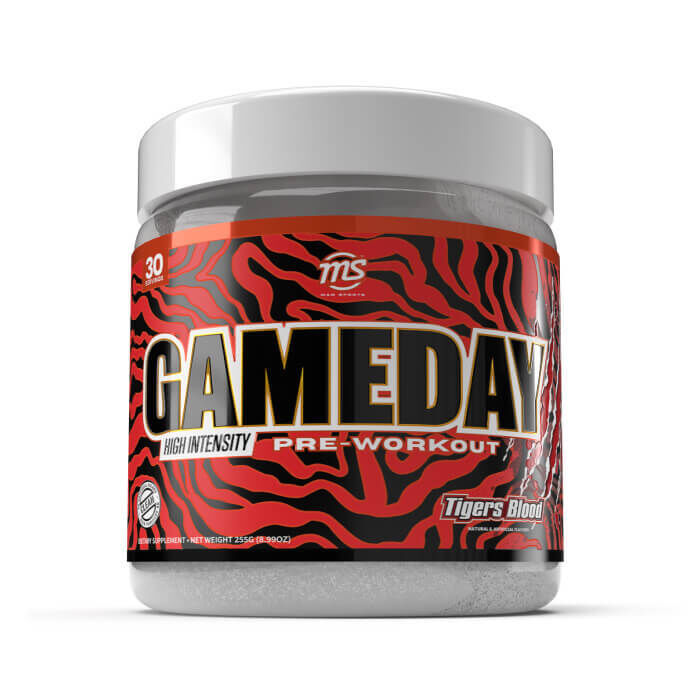 Gameday OG 30 Servings Tiger's Blood Pre Workout
Type
Preworkout: Aggressive
Offer
Buy 1 Get 1 Half Price on MAN Sports!
Offer
Pick 2 FREE items at checkout for every £100 spent to a max of 6 items in total
Gameday OG 30 Servings Tiger's Blood
Product Guide
Explosive energy for intense workout sessions
Laser-like focus for enhanced concentration and productivity
Unrivaled performance to surpass your fitness goals
Improved strength, power, and muscular endurance
Reduced fatigue for extended training sessions
Ignite your workouts and maximize gains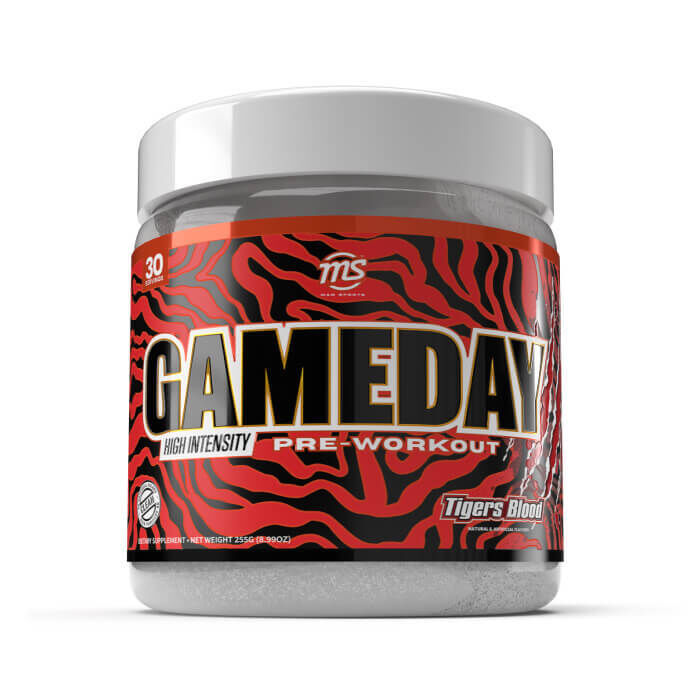 People would use Man Sports GameDay OG to unlock their full potential during workouts. With its powerful formula containing AMP Citrate along with other potent stims, it offers explosive energy, intense focus, and unrivaled performance. It helps users push beyond their limits, achieve new personal records, and maximize their gains.
Gameday OG is extremely potent as preworkotus go so to avoid sleep being impacted we suggest not using this within 6-8 hrs of going to bed. As with any stimulant based product it is best to reserve this for occasional use only.
Bodybuilders seeking the ultimate in energy especially those who want to see what all the fuss was about when this product was first on the market. As a very strong preworkout, this is not suitable for those whose only experience with preworkouts is with a typical mainstream supplement brand - this is for hardcore preworkout fiends only. Athletes should check with their federation to ensure they can use the ingredients in this product!
Ingredients
Man Sports Gameday OG 30 Servings Tiger's Blood
Directions
Shake the product before use to ensure the ingredients are evenly mixed as settling can occur otherwise. As a dietary supplement mix one serving (scoop) of Gameday OG with 10-12 oz of cold water 30 to 45 minutes prior to training.