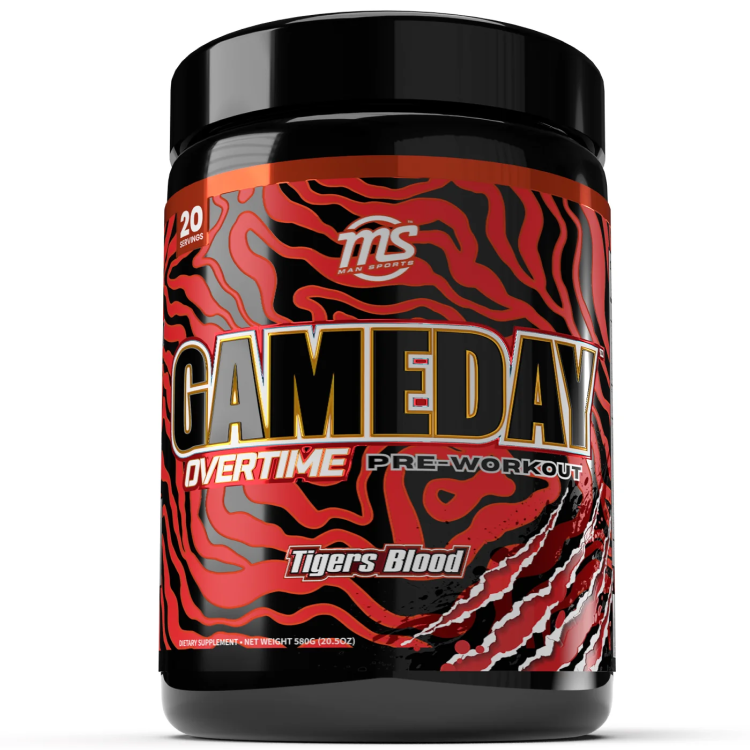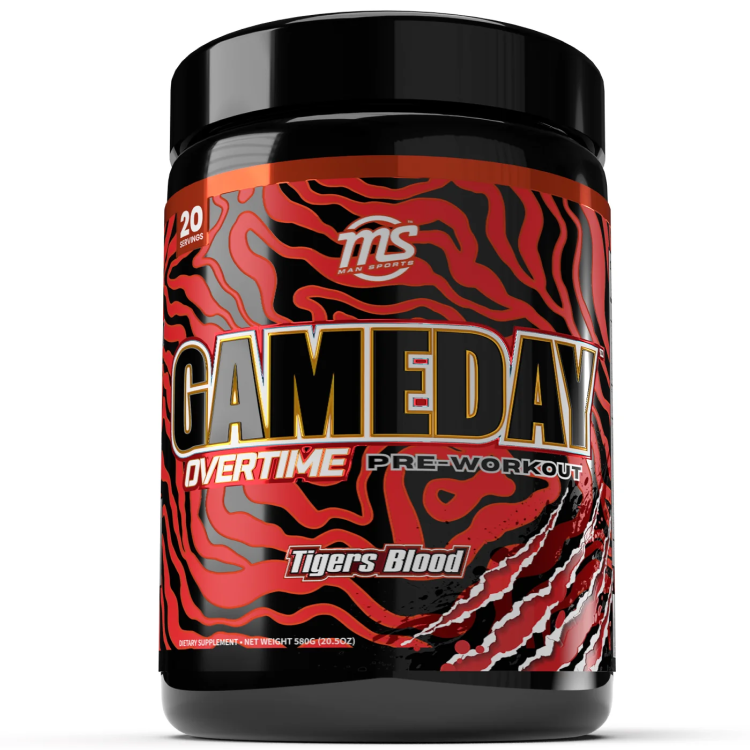 Gameday Overtime 20 Servings Tiger's Blood Pre Workout
Offer
Pick 2 FREE items at checkout for every £100 spent to a max of 6 items in total
Gameday Overtime 20 Servings Tiger's Blood
Product Guide
Crazy strong - not for beginners
Performance enhancing ingredients
Strongest Game Day formula ever
Push yourself to new levels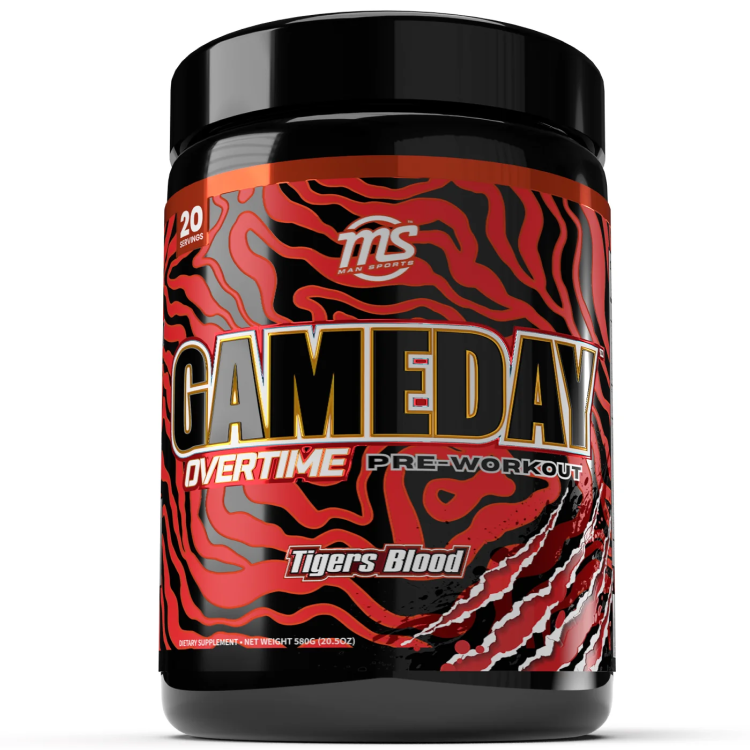 MAN Sports Game Day Overtime pre-workout can help you improve energy levels, focus, and performance so that you smash your workouts taking your performance and athletic results to the next level.
MAN Sports Game Day Overtime is ideal for intensive training phases when you're looking to excel your performance whether it be for muscle building or endurance.
MAN Sports Game Day Overtime is ideal for anyone looking to improve their athletic performance and wanting that extra push to go harder in the gym. Well suited to those looking to build muscle and strength whether it be for bodybuilding or sports.
Ingredients
Man Sports Gameday Overtime 20 Servings Tiger's Blood
Directions
Mix one serving with 500-750ml of cold water 30-45 minutes prior to training. To avoid sleeplessness, do not take within 6 hours of sleep. DO NOT EXCEED 1 SERVING IN ANY 24 HOUR PERIOD OR USE MORE THAN 5 DAYS IN ANY 7 DAY PERIOD.