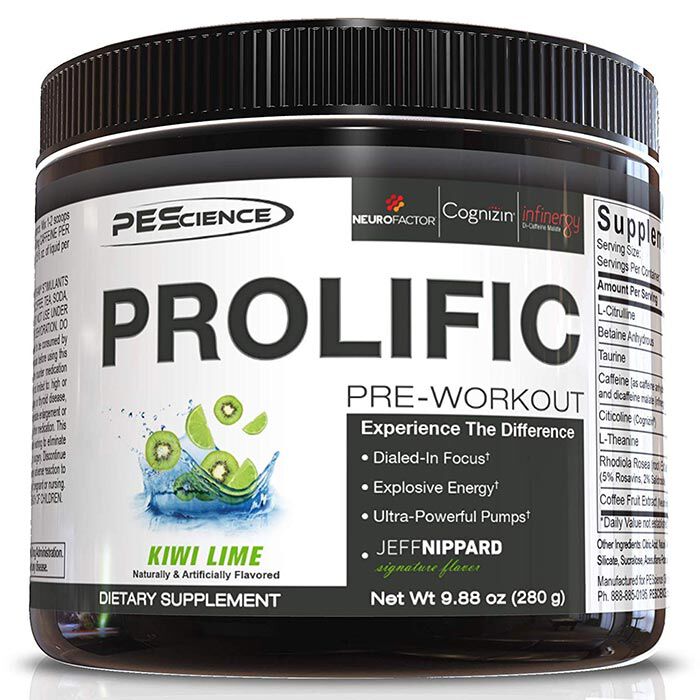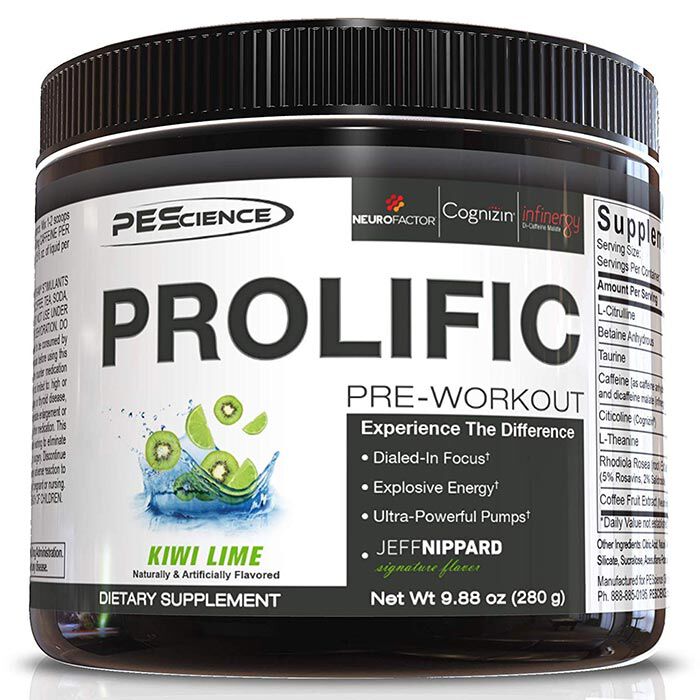 Prolific 20 Servings Raspberry Lemonade
Product Guide
Energy, pumps and performance in one
Uses scientifically validated ingredients and doses
Multiple cognitive enhancers drive energy and mind-muscle connection improvement
Stack with High Volume by PEScience for even more pumps and endurance
Cognizin®, NeuroFactor™, and Rhodiola for superb nootropic led focus
Citrulline and Betaine drive endurance, anaerobic performance and work capacity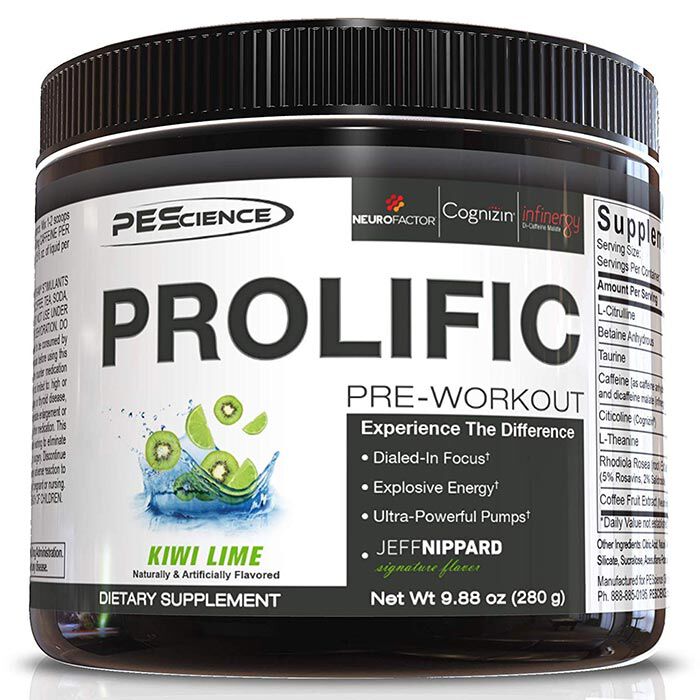 PEScience have moved away from the heavy stim focus of the past and with Prolific produced a preworkout designed to appeal to just about anyone. A well-balanced formula, Prolific provides something for everyone with great, transparent, scientifically validated dose of multiple nootropics for that all important focus and mind-muscle connection, caffeine for energy and high doses of two ergogenics shown to enhance muscle endurance and training capacity. You would probably need two scoops if you like a high stim preworkout but for anyone else one scoop will deliver.
Prolific is a dedicated preworkout so use just before and we recommend switching it out after a few weeks of use to avoid adaptation to its effects.
Anyone wanting a naturally sourced preworkout which delivers on multiple levels without an over-reliance on high levels of caffeine or other stimulants.
Ingredients
PEScience Prolific 20 Servings Raspberry Lemonade
Directions
Mix 1-2 scoops with 600ml of water 20-30 minutes before your workout.