Far Beyond Driven
Product Guide
Motivation to the extreme
Decrease dependance on energy drinks
Burn fat without extra effort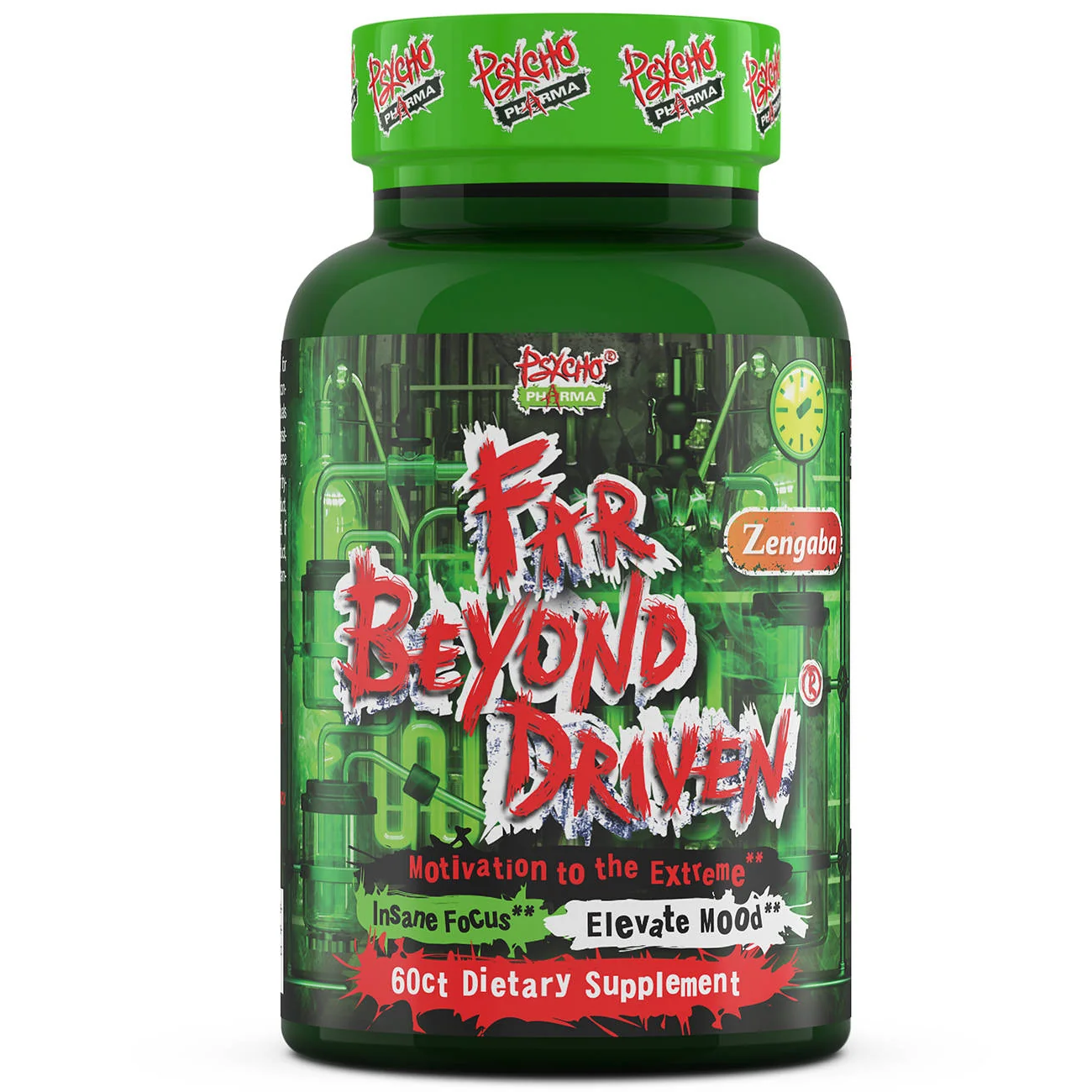 Psycho Pharma Far Beyond Driven can support you to lose weight, build muscle and improve athletic performance. A stimulant-based supplement containing caffeine, GABA and yohimbine, it works by increasing energy levels, boosting metabolism, and suppressing appetite. It can also improve focus, concentration and mood, beneficial for achieving your fitness goals.
Psycho Pharma Far Beyond Driven is best taken on training days when you're looking for increased energy, focus, and performance. It is particularly well suited to intensive training phases when you are looking to push the limits of your training and reach new levels of performance whether it be strength or endurance.
Psycho Pharma Far Beyond Driven is well suited to anyone looking to improve their athletic performance - beneficial for athletes and gym goers alike. It is also beneficial for anyone looking to lose weight as it can help boost metabolism and suppress appetite.