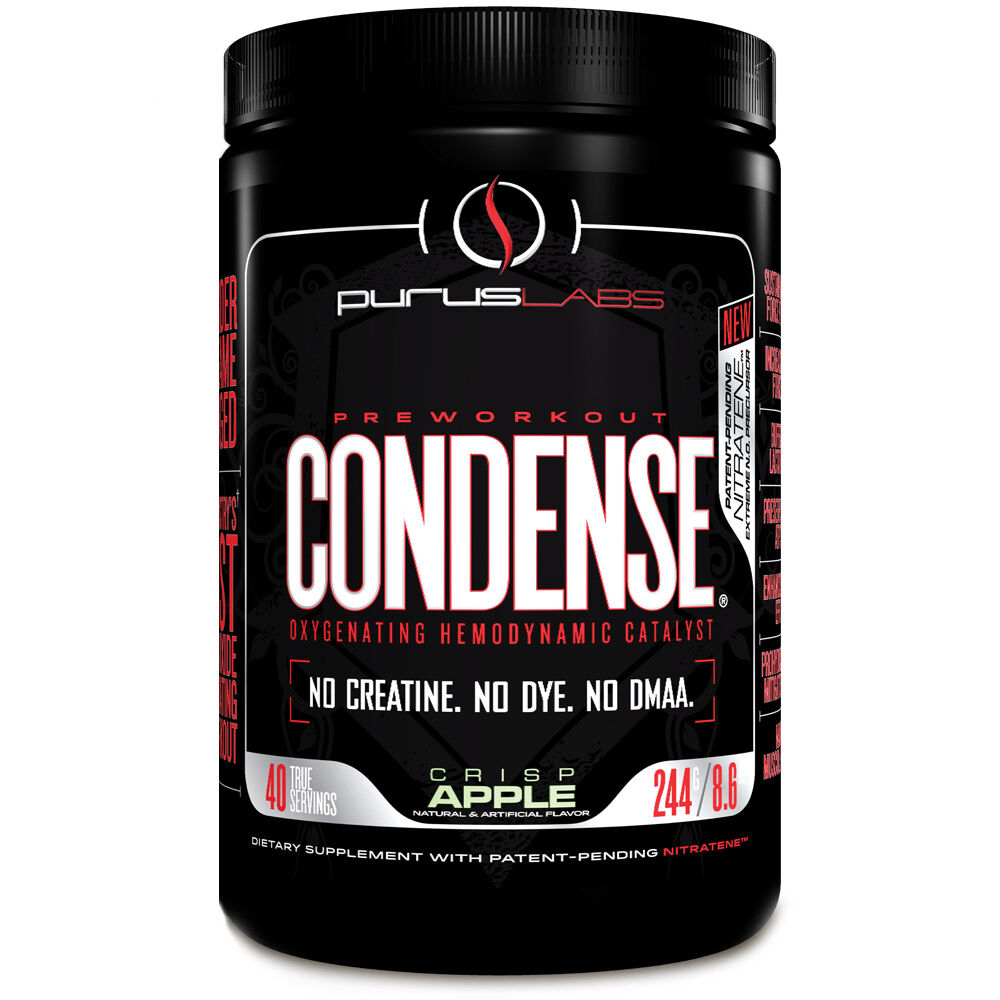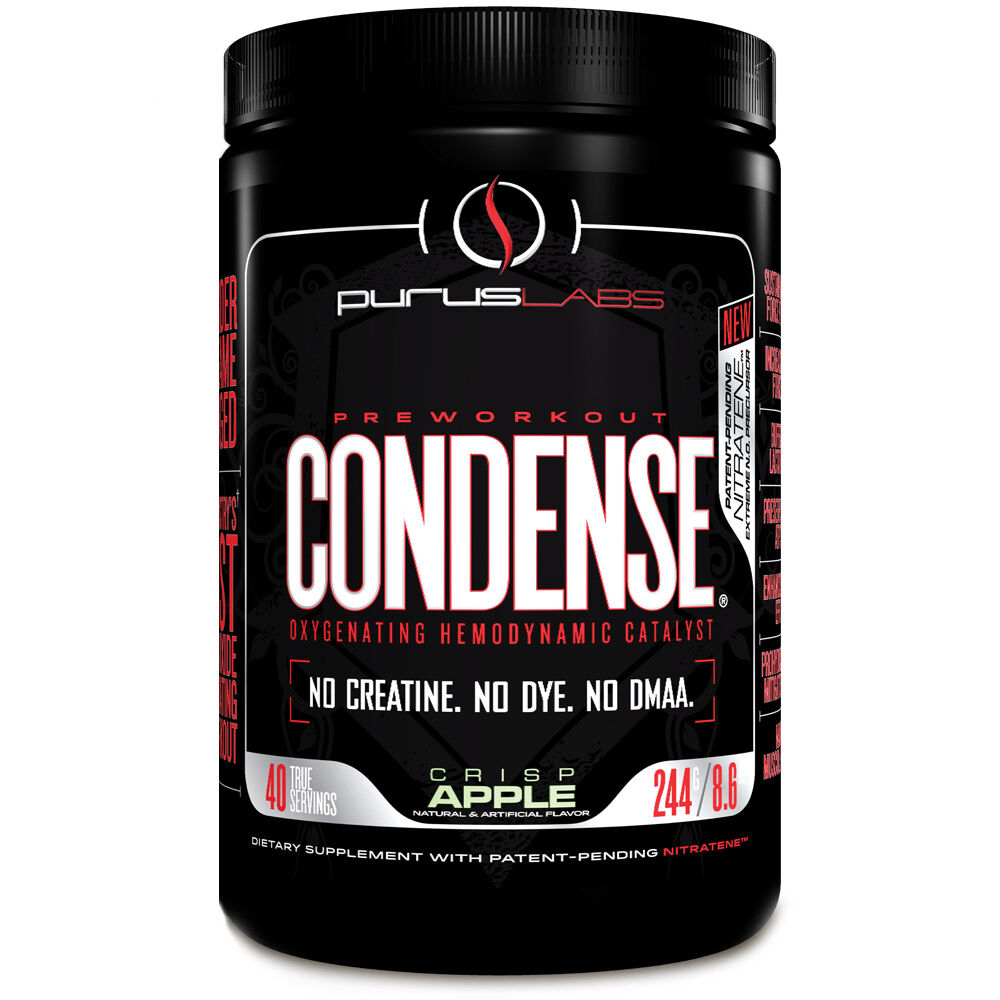 Condense 40 Servings Apple Pre Workout
Condense 40 Servings Apple
Product Guide
Improve endurance with nitrates, beta alanine and betaine complex
The best tasting pre-workout ever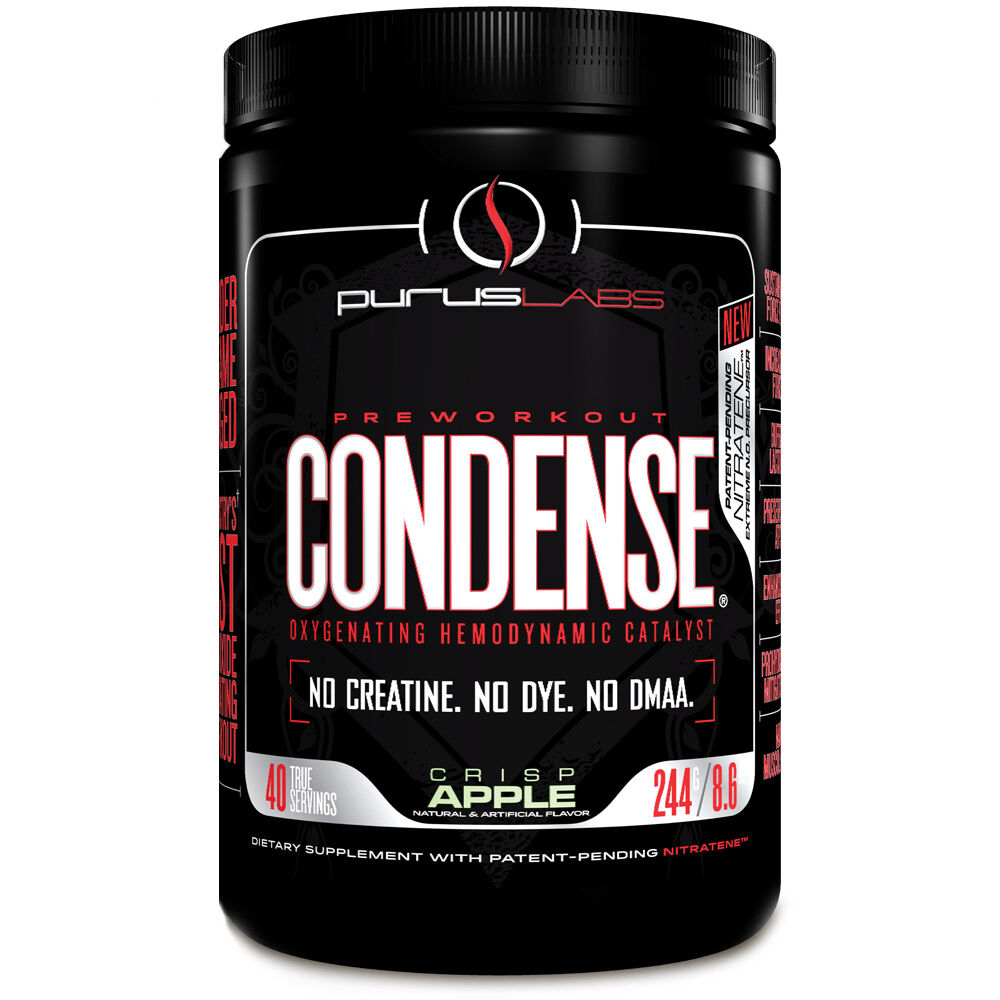 Condense features a high grade combination of nitrates which are proven to significantly increase muscle pumps, boosting muscle endurance and strength, along with caffeine and L-Tyrosine. Along with this Purus Labs add Beta-Alanine and Betaine, both which have a lot research support for improving muscle endurance which means you will perform better, especially in higher rep ranges when using a pre-workout like Condense.
Condense should be used to improve performance during your workout so it is recommended to be consumed before so that the body absorbs the ingredients for them to take effect.
Purus Labs is the perfect supplement for anyone looking to take their training to the next level.
Ingredients
Purus Labs Condense 40 Servings Apple
Directions
Mix 1 serving with 8 ounces of cold water and consume 10 minutes prior to intense excercise. Condense can be used on non-training days as well. Do not consume more than two servings at any one time.