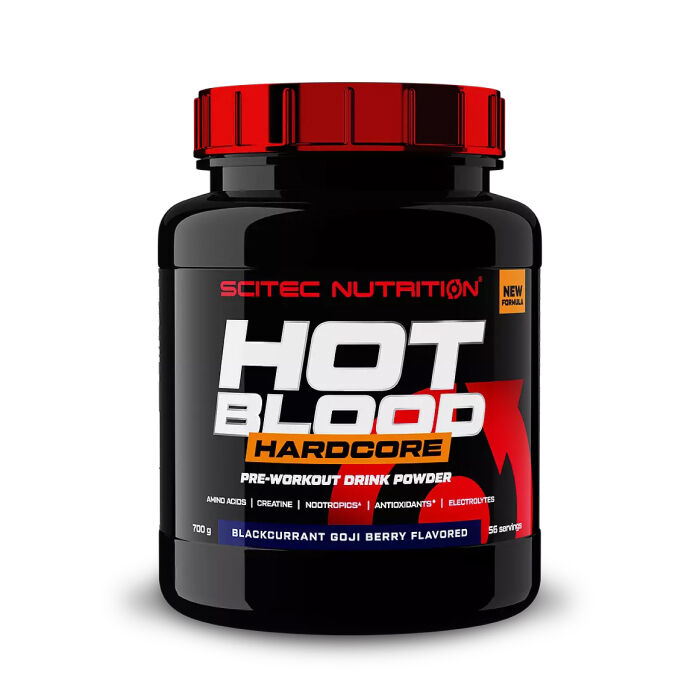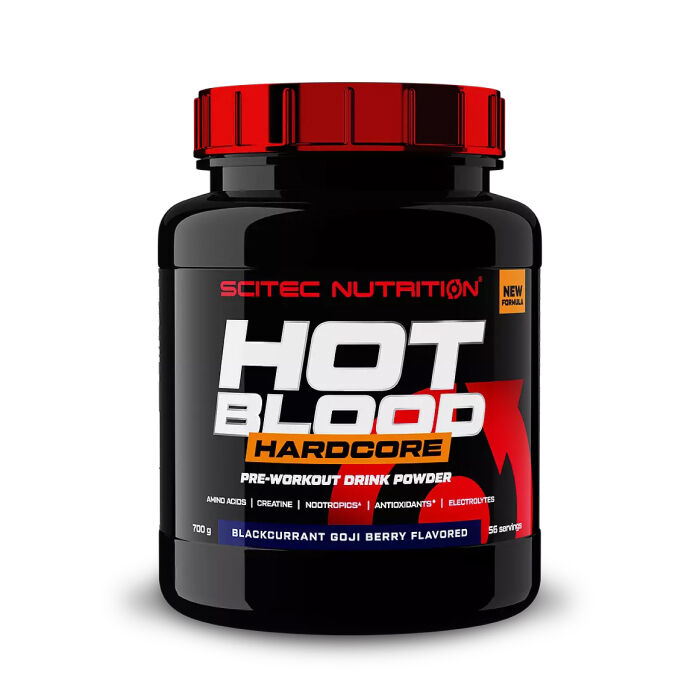 Hot Blood 3.0 15 Servings Orange Juice Pre Workout
Type
Preworkout: Aggressive
Hot Blood 3.0 15 Servings Orange Juice
Product Guide
Normal functioning of the nervous system
Reduction of tiredness and fatigue
Normal energy-yielding metabolism
Normal amino acid/protein synthesis
Normal psychological function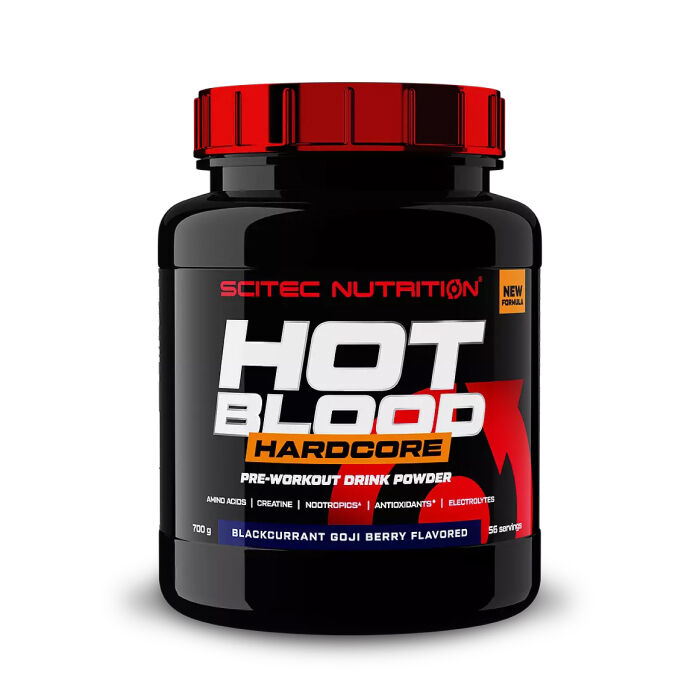 Scitec Nutrition Hot Blood 3.0 is great if you are seeking enhanced workout performance. The ingredients in the matrix such as creatine, amino acids and others, increase energy, focus, and strength, leading to improved exercise intensity and endurance. The supplement can help users push through challenging workouts, experience better muscle pumps, and promote muscle growth and recovery.
Scitec Nutrition Hot Blood 3.0 is best used during intensive training phases of your training cycle when you are pushing for personal records and looking to optimise your training results and performance. Whether your goals are muscle building, strength or endurance, Hot BLood 3.0 from Scitech Nutrition can help you achieve your goals.
Scitec Nutrition Hot Blood 3.0 is ideal for individuals who engage in regular, high-intensity workouts and want to elevate their performance. Athletes, bodybuilders, and fitness enthusiasts can benefit from this supplement. It is particularly useful for anyone enduring demanding for competitions or anyone trying to break personal fitness barriers.
Ingredients
Scitec Nutrition Hot Blood 3.0 15 Servings Orange Juice
Directions
Mix 1 serving (9.5 g) with 350 ml water daily and drink it before your workout.