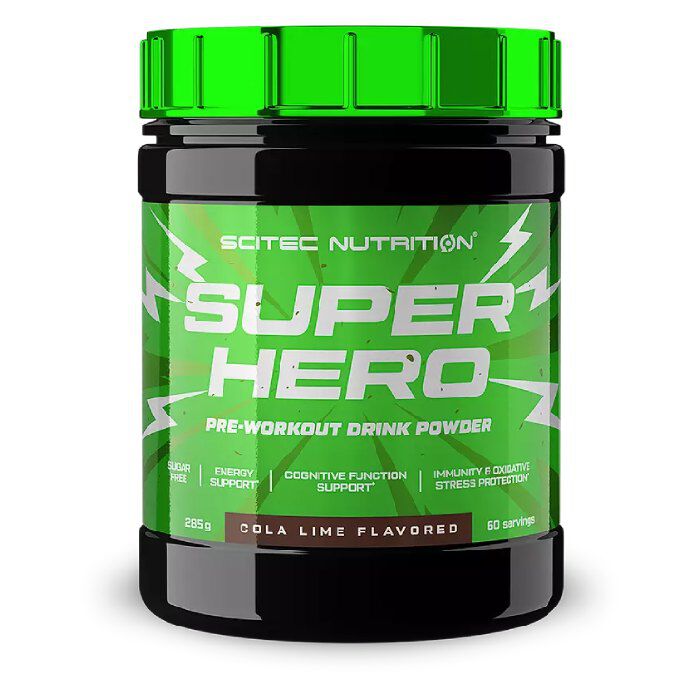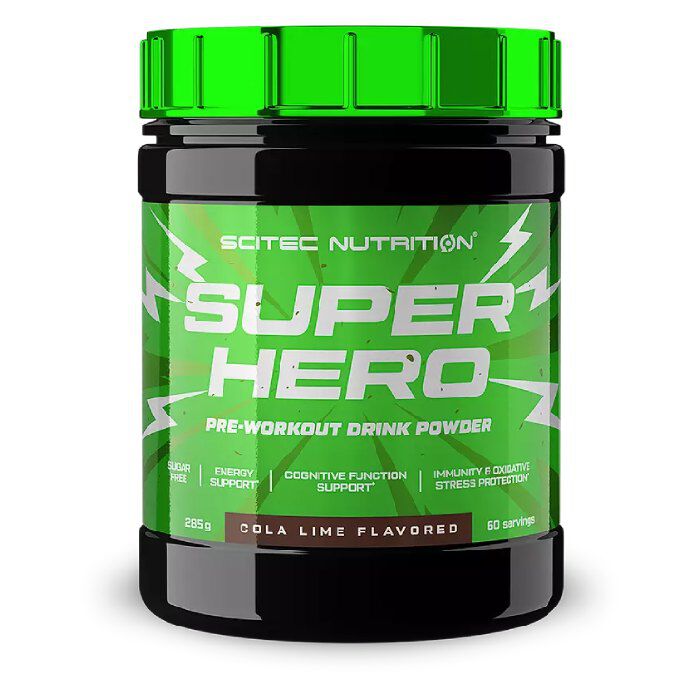 Superhero 30 Servings Cola Lime Pre Workout
Offer
Pick 2 FREE items at checkout for every £100 spent to a max of 6 items in total
Offer
Pick 4 FREE items when you spend £200+
Offer
Pick 6 FREE items when you spend £300+
Superhero 30 Servings Cola Lime
Product Guide
Improved Workout Endurance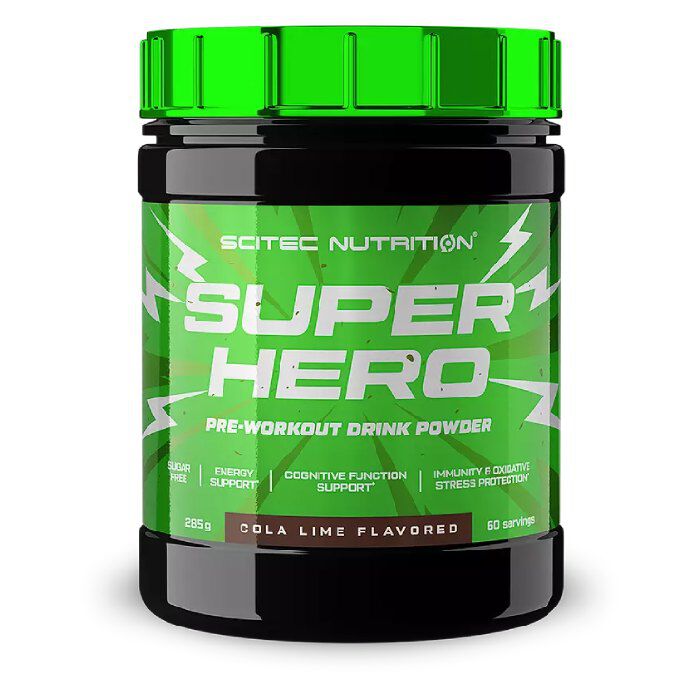 Supplementing with SciTech Superhero Pre-Workout is ideal for those seeking to optimise their training experience. It's especially valuable when you need an extra push during high-intensity workouts or when aiming to break personal records. The carefully formulated blend of ingredients ignites your energy levels, sharpens your concentration, and fuels your muscles for peak performance.
SciTech Superhero Pre-Workout is well suited to intense training phases when you are strength training, doing HIIT workouts, or competitive sports, it can help enhance your exercise performance so that you reach new heights of fitness.
Whether you're an athlete pushing for peak performance or someone simply looking to maximise the effectiveness of your workouts, SciTech Superhero Pre-Workout can help you unleash your inner hero and achieve the results you desire.
Ingredients
Scitec Nutrition Superhero 30 Servings Cola Lime
Directions
Mix 2 x 1 serving of powder (2 x 4.75g = 2x ¾ scoop) with 2x 175 ml water in a mixing bottle.