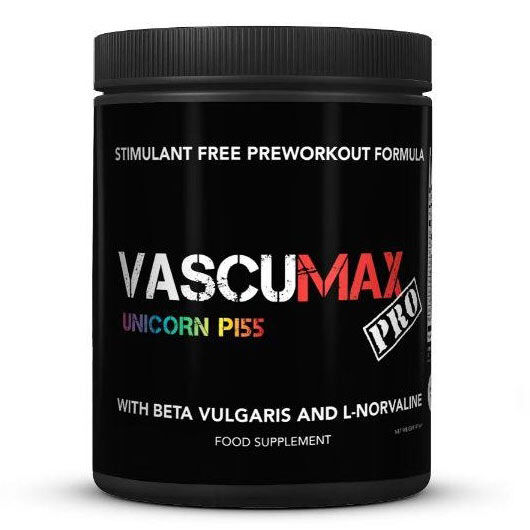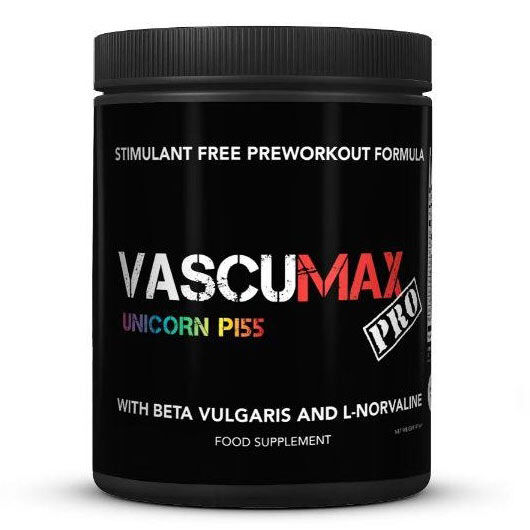 Vascumax 30 Servings Unicorn Pre Workout
Type
Preworkout: Non-Stimulant
Vascumax 30 Servings Unicorn
Product Guide
4000mg citrulline malate 2:1 per serving
One month's worth of servings in a container
Completely stimulant-free
Designed for ultimate pumps without jitters
Available in three delicious flavours
Keep focus and locked-on to your goals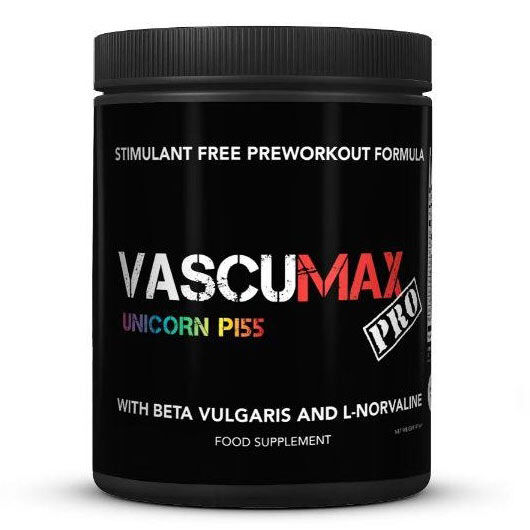 Use Strom Sports VascuMAX as a highly effective stimulant pre-workout that is focused on delivering next level pumps. Designed to enhance blood flow during training and provide skin splitting pumps the huge 15g serving is packed full of proven ingredients to give you only the very best product so that you can smash through your training goals.
Strom Sports VascuMAX is a super versatile supplement designed as a pre-workout it is best consumed before your training session so that you are on top form to tackle your workouts. However it can also be consumed intra-workout to keep your energy and performance topped up as you go.
Strom Sports VascuMAX is ideal for anyone looking to push their sporting and exercise performance to the next level but who don't want to use stimulants in the process. Whether that be for those who train in the evenings and so want to avoid stimulants in the evenings or whether it be those who have a high sensitivity to stimulants, VascuMAX is the ideal solution. It is also ideal for anyone who loves that pumped feeling when they train as this product focuses on delivering the most sensational pumps.
Ingredients
Strom Sports Vascumax 30 Servings Unicorn
Directions
Add 1 Scoop (15.7g) to 250-300ml of cold water. Mix well and consume 30 minutes pre-workout.