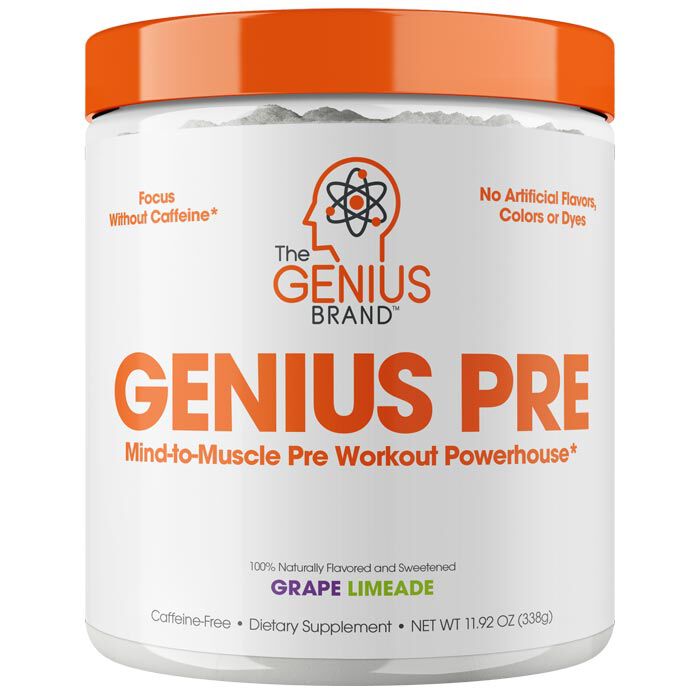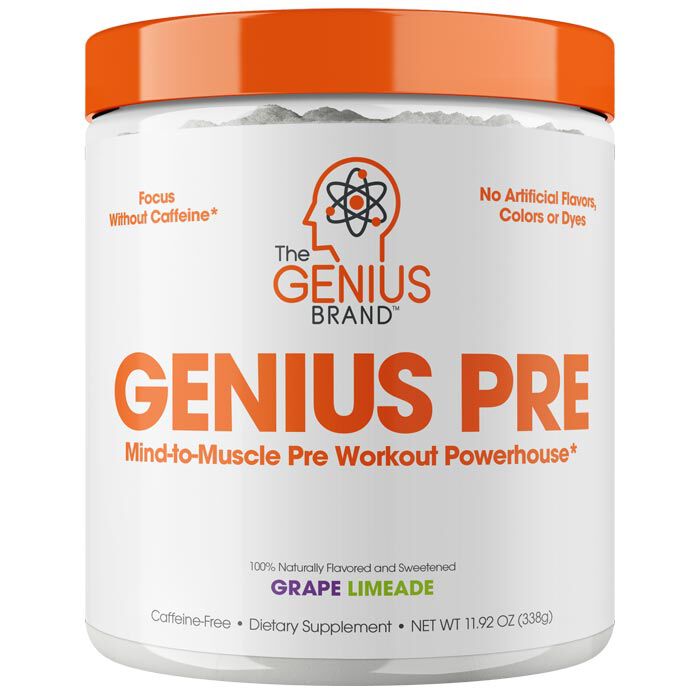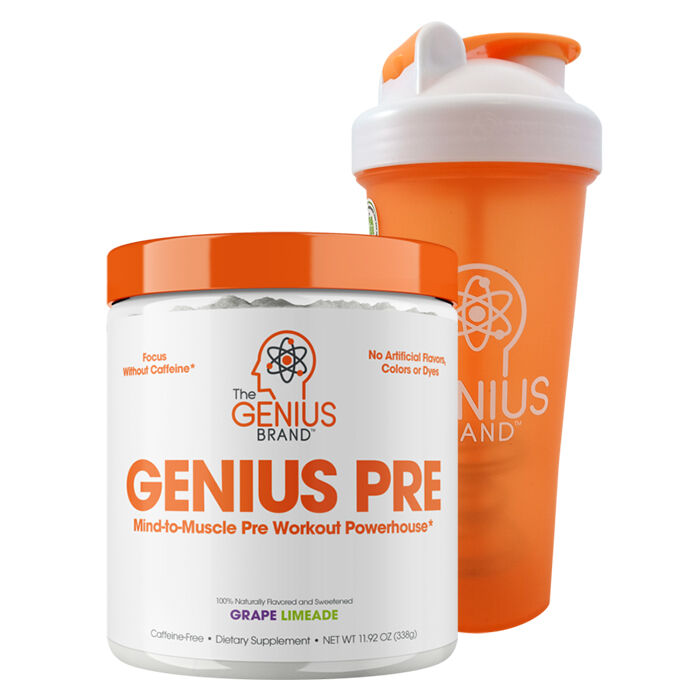 Offer
Save 50% on shipping when you spend £150 (UK is FREE over £50).
Genius Pre
Product Guide
Clinically dosed pre-workout powerhouse
3-in-1 preworkout delivering focus, pumps and performance
6 grams of Citrulline Malate for muscle pumps and nutrient partitioning
Beta Alanine helps boost endurance and speeds up recovery between sets
Taurine improves blood flow and optimal muscular hydration
4 separate nootropics deliver stimulant free focus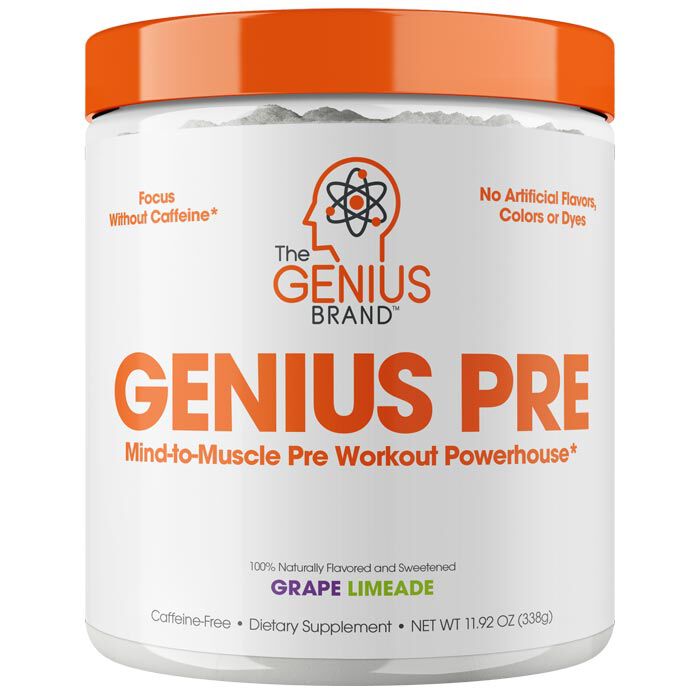 Genius Pre is a pre-workout supplement that will give you a mental and physical boost to get you ready for your workout ahead. Containing no stimulants, it still delivers enhanced mental function via the inclusion of several nootropics and allies this to research proven ingredients which aid performance, recovery and enhance vascularity for better muscle pumps.
Genius Pre contains no stimulants like caffeine and therefore there are no risks of your sleep pattern being affected when taken later through the day. This makes Genius Pre a good preworkout for anyone wanting a break from stimulants or else anyone wanting a preworkout they can use for a long time without a drop-off in results.
Genius Pre is suitable for both men and women looking for a non-stimulant pre-workout that delivers focus, endurance and muscle recovery while helping you maximise blood and nutrient delivery to your muscles.