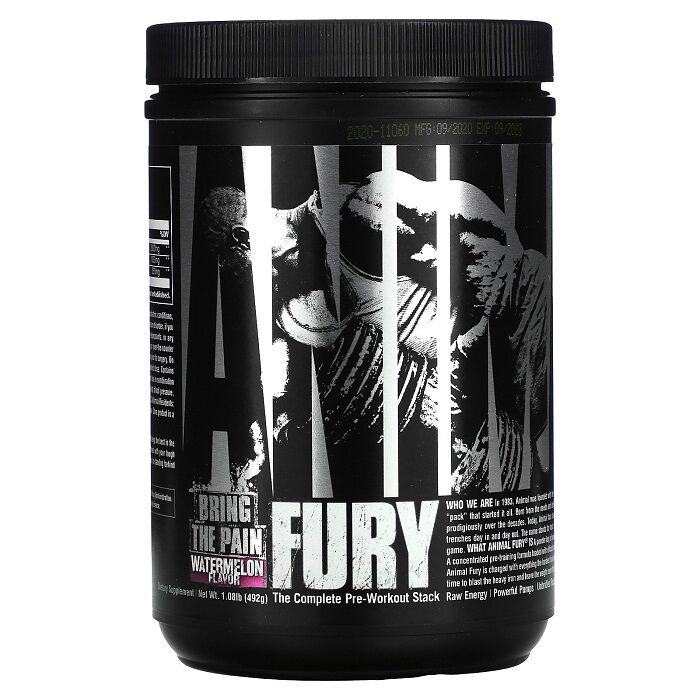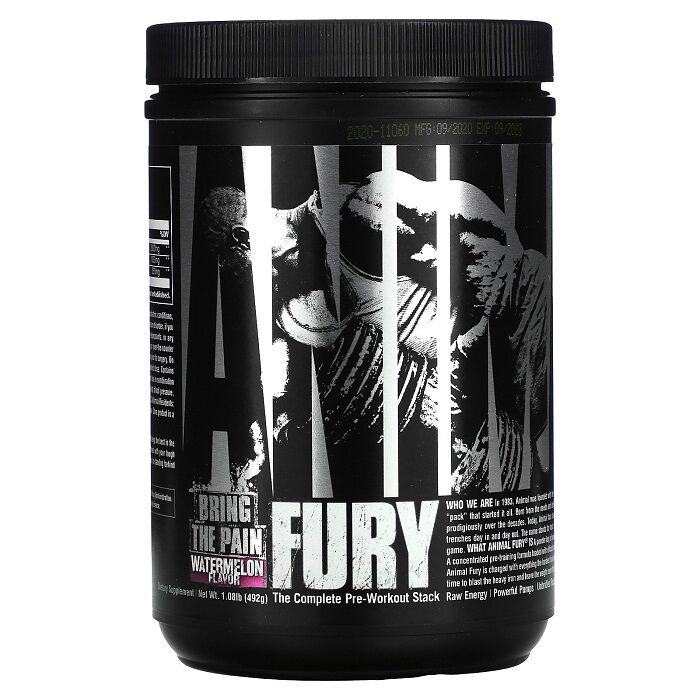 Animal Fury 30 Servings Watermelon
Product Guide
Citrulline malate skin-ripping pumps
2g of beta-alanine per serving
Available in five fruity flavours
Stay locked in the zone for your workout
350 mg of caffeine per serving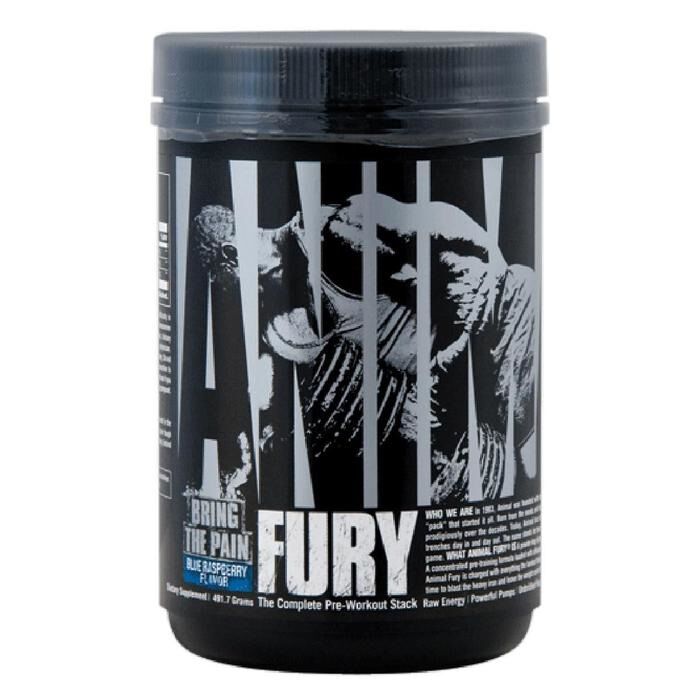 Animal Fury is a no-nonsense pre-workout powder-keg that contains all the notable ingredients for a pump-filled workout; Citrulline Malate, Beta-Alanine, L-Tyrosine and 350mg of caffeine! Stay in the zone for the duration of your workout and recovery in no time thanks to a hefty 5g of branched-chain amino acids per serving.
Due to high amounts of caffeine, it is not advised to consume Animal Fury later throughout the day as it will disturb your sleep pattern. It is recommended to consume nice and early for a morning workout.
Animal Fury is suitable for both men and women who are looking for a product that will give them the kick they need to smash through the workouts. It's best for use by those early birds who like to train early and it will give them that kick of energy for the rest of the day.
Ingredients
Universal Animal Fury 30 Servings Watermelon
Directions
Mix one scoop of Animal Fury in 350ml of your beverage of choice 30 min before the workout. Due to the extreme potency of Animal Fury, it would be advised to start with 1/2 scoop and work up to 1 full scoop. So not consume more than one serving within a 24 hour period or within 6-8 hours of bedtime.