Animal Pump
Product Guide
Increased muscle pumps via the use of nitric oxide cell volumisers
Greater vasodilation leading to veins being more prominent on your physique
Enhances energy and motivation to make workouts easy
Triple blend of creatine improves strength and power output
Antioxidant complex helps combat oxidative cell damage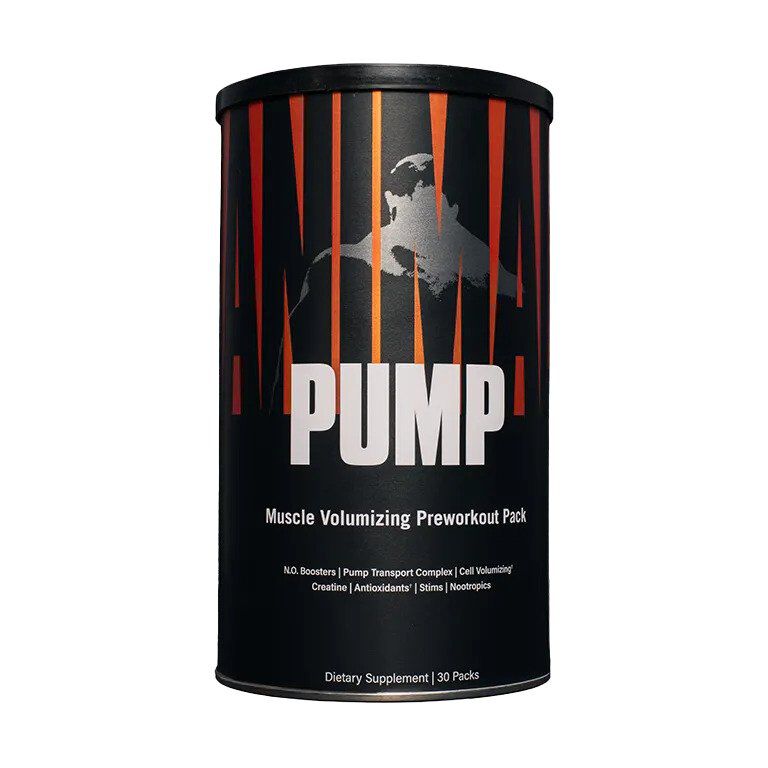 Universal's Animal Pump has been specifically formulated with a great blend of natural ingredients that will maximise your workout potential. Arginine has been shown to improve muscular contractions as well as muscular pumps and also containing 3 different types of Creatine compared to the usual Creatine Mohohydrate that most pre-workouts on the market have. Grapeseed and Green Tea are powerful antioxidants and have also been shown to aid in fat loss due to having high levels of EGCG.
Having an option of removing the capsule which contains Caffeine gives the customer the flexibility on when to be able to take this product. If you are consuming this product early during the day then keeping the Caffeine Capsule as part of the serving will give you a mental boost and well as other benefits that the product offers but if you are looking to consume this product later on the day then removing the Caffeine containing capsule will stop the risks of keeping you awake at night.
This potent blend of nutrients is suitable for anyone who is looking for maximise the efforts during the workouts. For those who are worried about the levels Caffeine within this product has the option to remove the red capsule which contains the Energy Rush Complex.