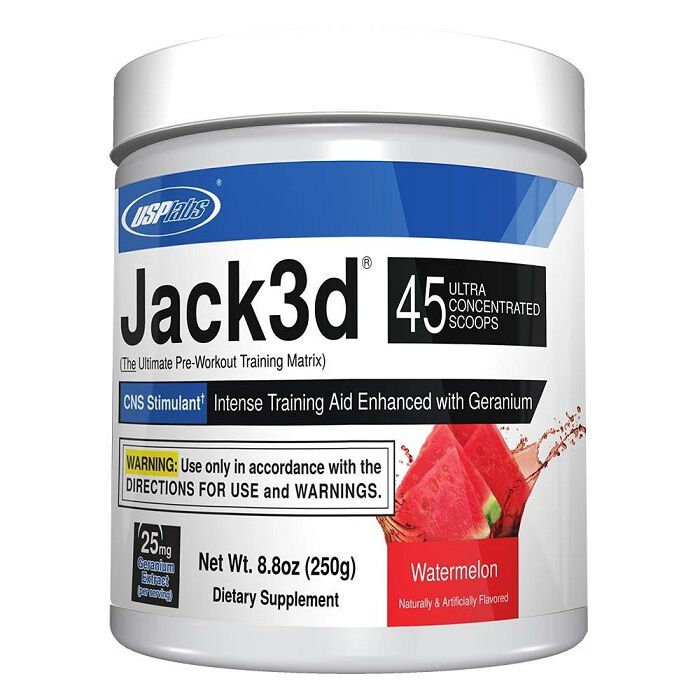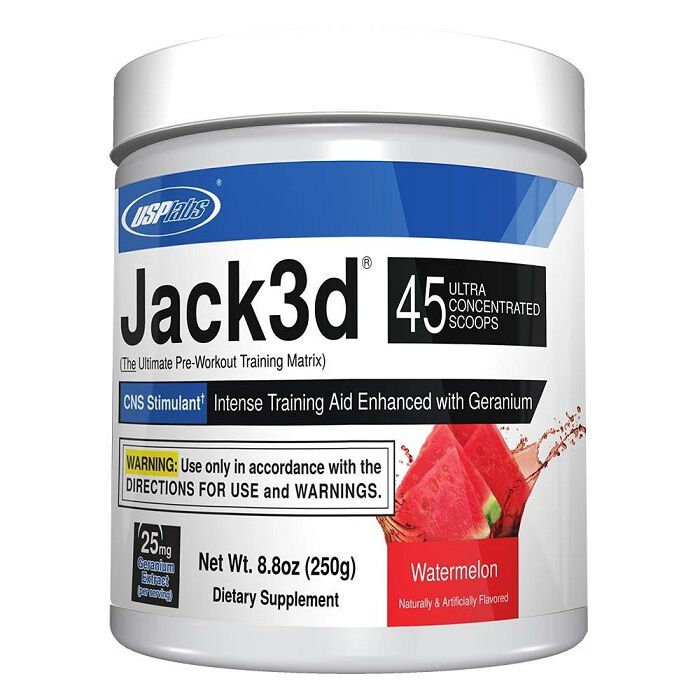 Jack3d 45 Servings Watermelon
Product Guide
Intense pre-workout formula
Improve mind-muscle connection
Energy, focus and motivation in one supplement
Improved strength and endurance for your workouts
Powerful proprietary blend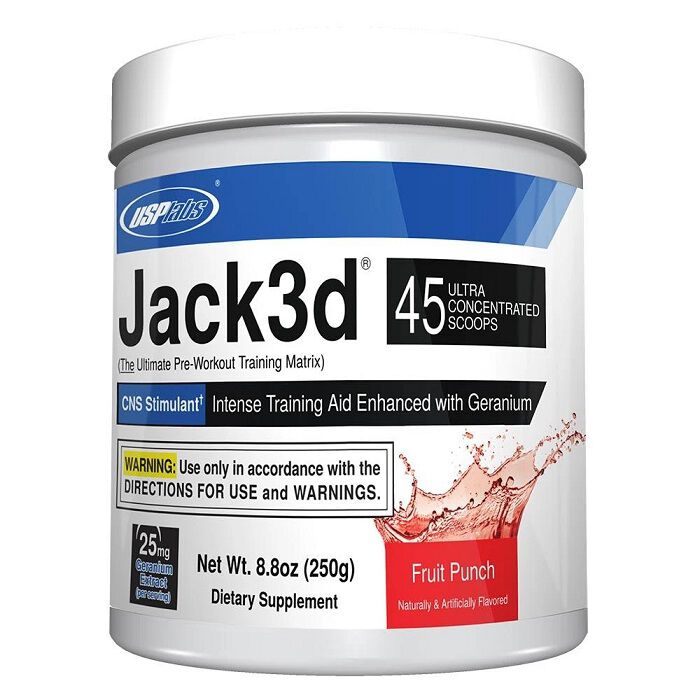 If you want to hit the weights hard, sometimes you need a hard hitting pre-workout. USP Labs have got you covered with Jack3d. With this formula you get an intense rush of energy, the tingle of beta-alanine working to buffer your lactic acid and an attitude that will help you dominate your workouts.
USP labs have reinvented one of their famous pre-workouts. This one is a stimulant based pre which means it should be left for those toughest of workouts.
This formula is for anyone who wants to reach new heights with their training. It is a stimulant based pre-workout ideal for both men and women
Ingredients
USP Labs Jack3d 45 Servings Watermelon
Directions
Mix 1-2 scoops with 120ml of cold water and consume 30-45 minutes prior to resistance training. Do not exceed 2 scoops in any 24 hour period.