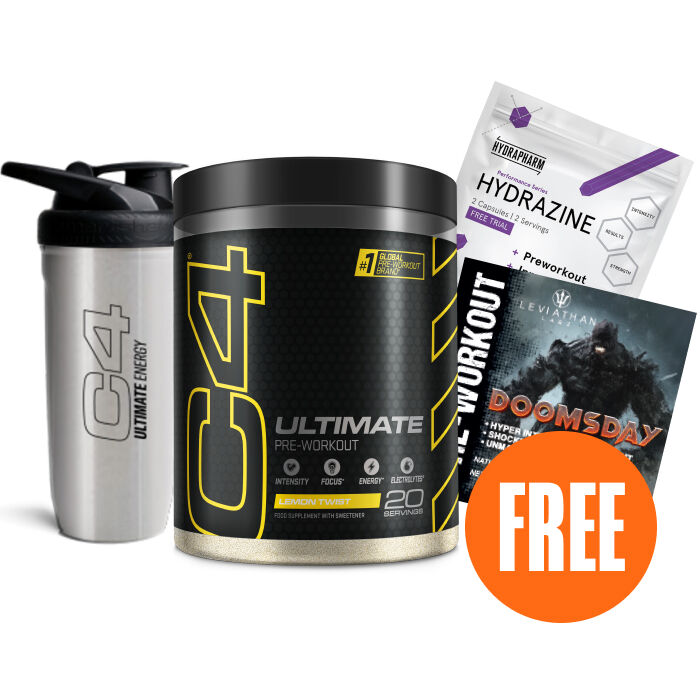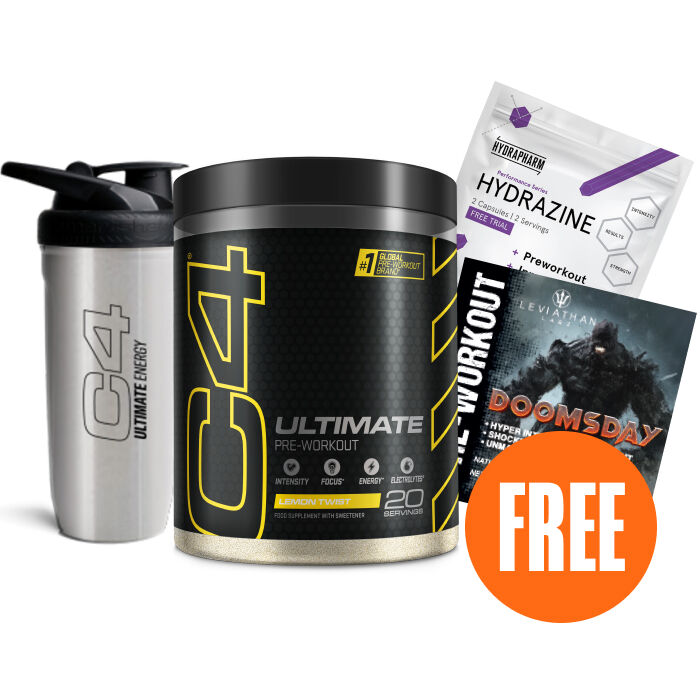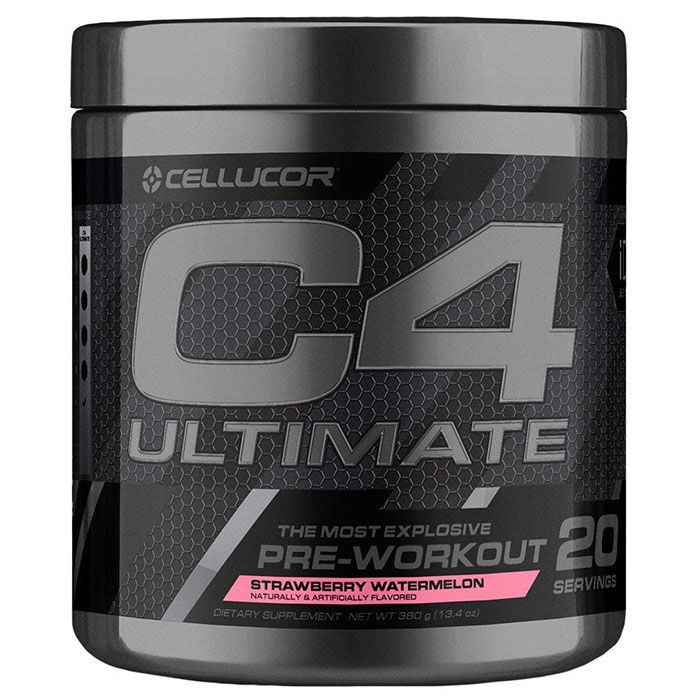 C4 Ultimate 20 Servings Strawberry Watermelon
Product Guide
Most potent product in the C4 range by Cellucor
Unlimited endurance in the gym
Promotes powerful and amplified pumps
Provides insane energy and focus
High solubility and great natural taste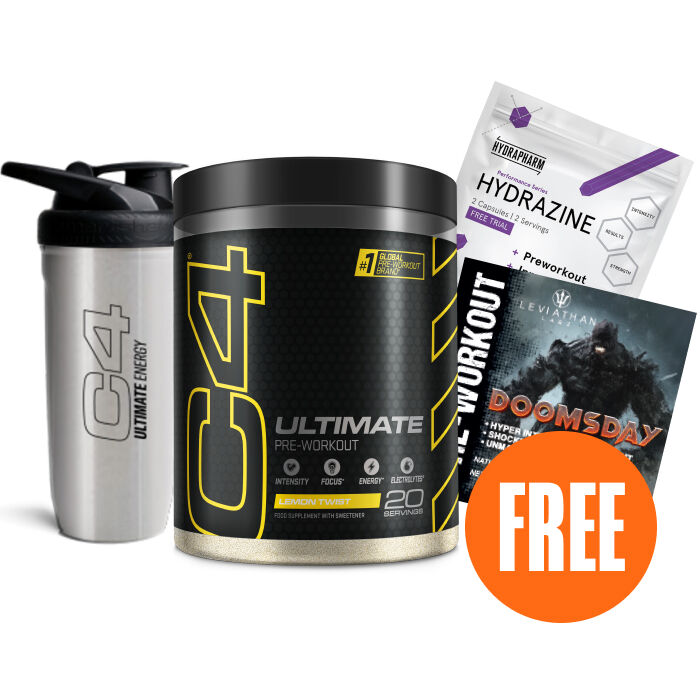 C4 Ultimate has been engineered over the last few years and builds upon the previous C4 products by Cellucor. It contains an array of ingredients to help ignite your endurance, pumps, energy and focus pathways to give you the ultimate workouts. It contains new ingredients such as citrulline malate and betaine to help promote your endurance capacity as well as existing ingredients such as creatine and beta-alanine. For energy and focus, ingredients such as caffeine, theacrine, huperzine and tyrosine are included to help get you raring to go to the gym. Once you try this pre-workout, you'll never look to another one again- guaranteed.
C4 Ultimate is recommended 20-30 minutes before training. Caffeine has a half-life of between 5-6 hours. Due to this, it is recommended not to take C4 Ultimate close to when you go to sleep.
C4 Ultimate is for those who engage regularly in intense exercise and want to push their workouts to the next level.
Ingredients
Cellucor C4 Ultimate 20 Servings Strawberry Watermelon
Directions
Take one serving (1 scoop) of C4® Ultimate, mixed with 300 - 350ml of water 20-30 minutes before training. During your workout, it is recommended that you drink plenty of water or performance beverage to stay hydrated. Some individuals may experience a harmless tingling sensation, which is attributable to beta alanine. USE ONLY AS DIRECTED.