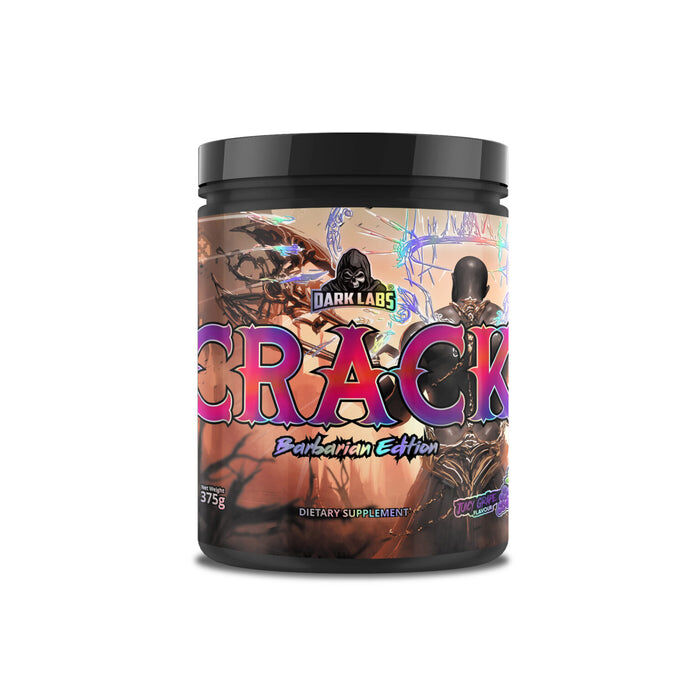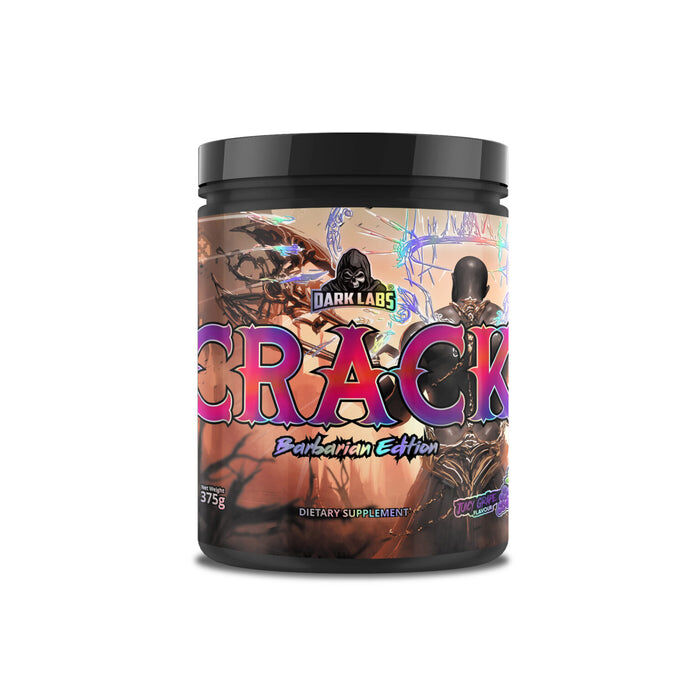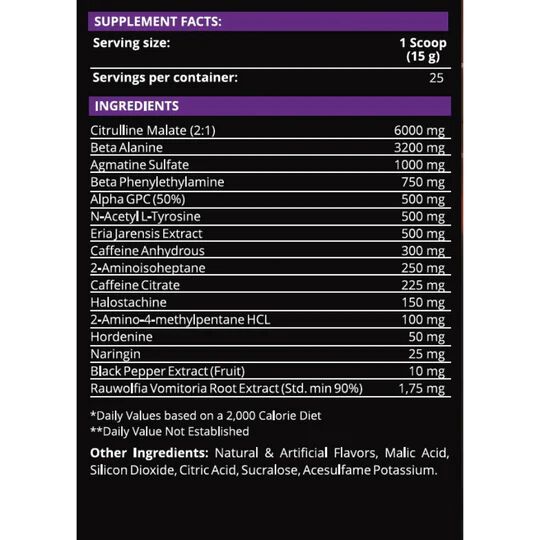 Barbarian Edition Crack 25 Servings Juicy Grape
Product Guide
Supports greater blood flow to muscles
Supports muscle endurance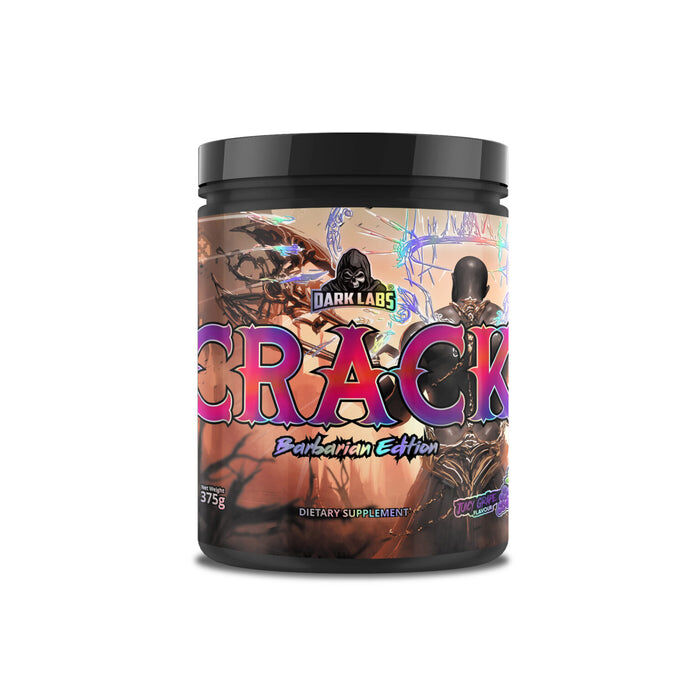 Barbarian Edition Crack is a preworkout for users looking for something more energetic than the average preworkout but which also includes supporting ergogenic designed to promote performance such as beta-alanine and citrulline malate, both included at doses shown in research to boost performance.
We recommend using Barbarian Edition Crack sparingly, not every workout and to avoid using it late in the day to avoid it negatively impacting your sleep.
One for hardcore bodybuilders used to intense preworkouts.
Ingredients
Dark Labs Barbarian Edition Crack 25 Servings Juicy Grape
Directions
Start off with half a scoop mixed with water to assess tolerance.