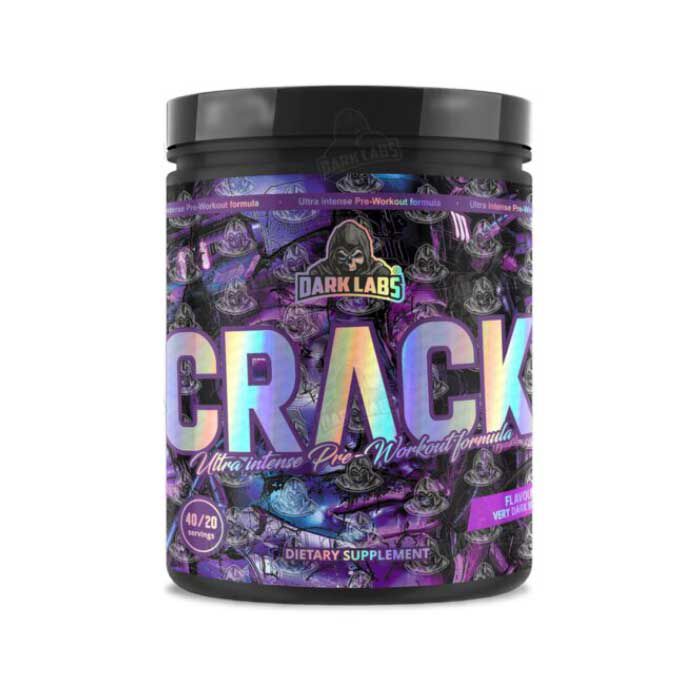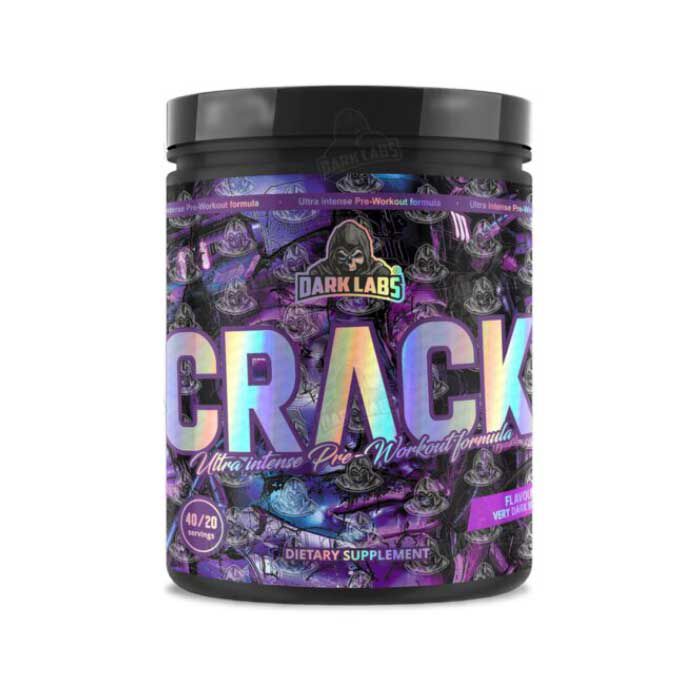 Crack Pre-workout 40 Servings Tropical Punch
Product Guide
Feeling of euphoria and satisfaction
Excellent mood and well-being
Power, strength, and pump
Increased concentration, mental clarity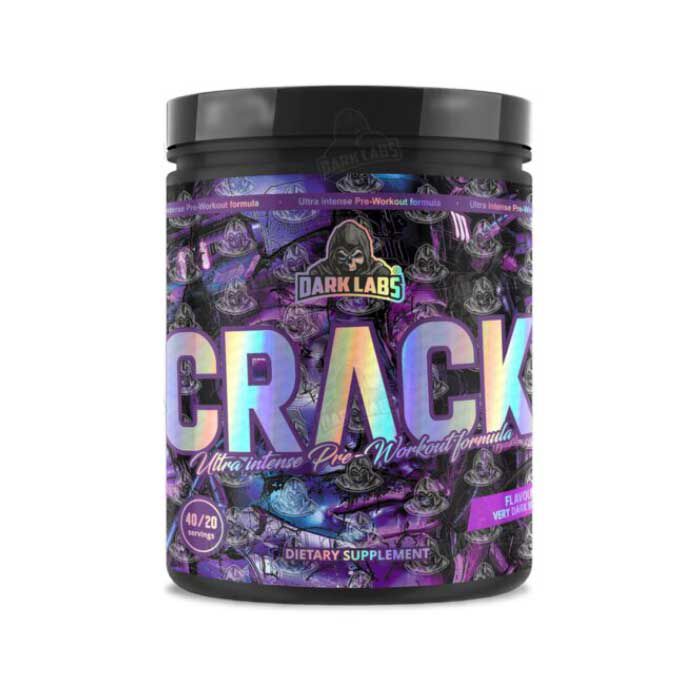 Crack provides everything you need and more for an out of this world training session. Extreme stimulation, focus and pump all in one! Hardcore ingredients, in a clinically dosed panel.
We would reserve Crack for your most mentally and physically challenging workouts of the week. When you really need to pull something special out the bag, this is the pre-workout to reach for!
Dark Labs Crack is certainly not for beginners. With high-stim content, it's ideal for advanced pre-workout users who are looking for something reminiscent of the 'good old days' of pre formulas!
Ingredients
Dark Labs Crack Pre-workout 40 Servings Tropical Punch
Directions
Shake the product before use to ensure the ingredients are evenly mixed as settling can occur otherwise. Use one scoop about 30 min before workout.