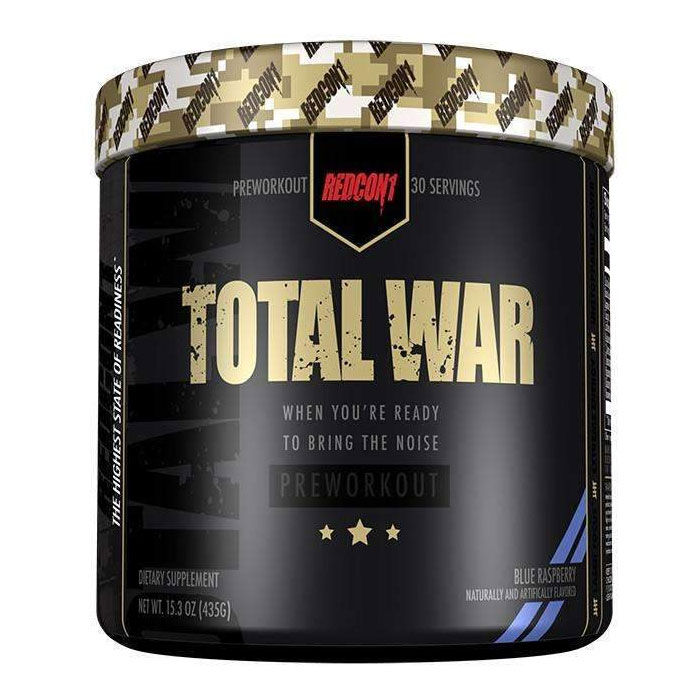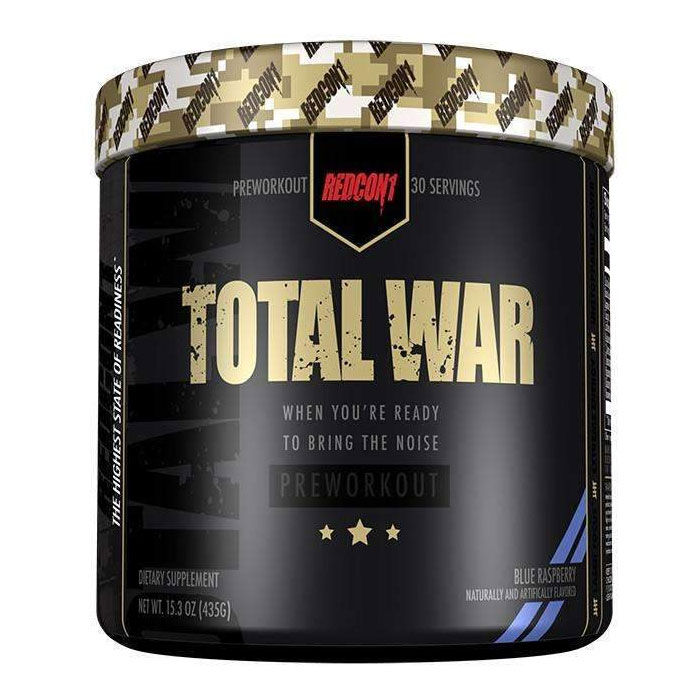 Total War 30 Servings Blue Raspberry Pre Workout
Offer
Flash Deal. Offer ends soon.
Offer
Pick 2 FREE items at checkout for every £100 spent to a max of 6 items in total
Offer
Pick 4 FREE items when you spend £200+
Offer
Pick 6 FREE items when you spend £300+
Total War 30 Servings Blue Raspberry
Product Guide
A monster of a pre-workout
Delivers it all in one amazing package
Immediate and long lasting energy
Shocking muscle pumps and vascularity
Several fruity flavours to choose from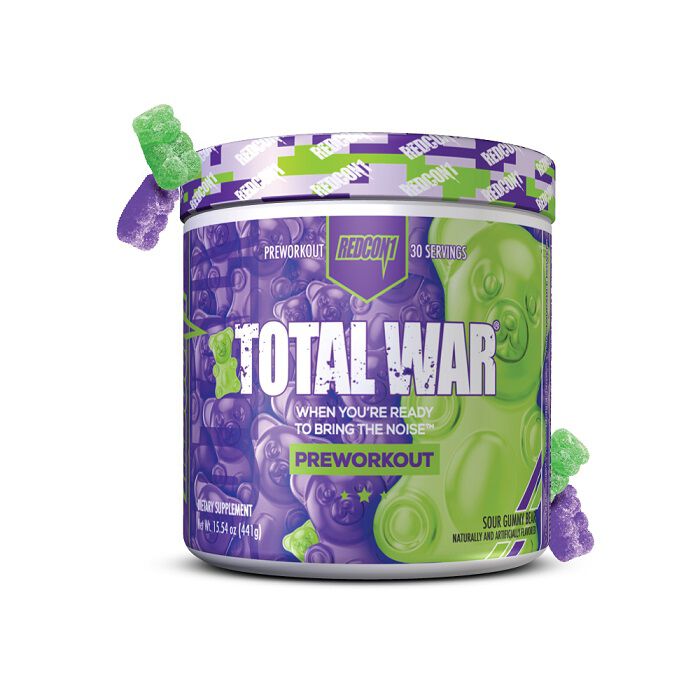 Redcon1 have a contender for the best all-around pre-workout in Total War. Total War is certainly a leader in delivering energy, pumps, endurance and strength in one single product making it a stellar pre-workout that is perfect for anyone wanting an all-in-one pre-workout supplement.
Total War is best used sparingly. We'd recommend two or three times a week to avoid habituating to the stimulants effects. As with most stimulant pre-workouts, a break every 6 weeks or so is a great way to resensitize your body to its full effects.
Hardcore gymgoers, both men and women, will love Total War although we'd caution this is one for the type of person who enjoys stimulants and working out hard in the gym. You don't need Total War if you are just going for a gentle bit of cardio!
Ingredients
REDCON1 Total War 30 Servings Blue Raspberry
Directions
Shake the product before use to ensure the ingredients are evenly mixed as settling can occur otherwise. When it comes time to bring noise for a workout, asses your tolerance by taking 1/2 scoop prior to training. Once your tolerance is assessed mix (1) scoop with 4-6 ounces 30 minutes prior to training. Do not exceed (2) scoops in a 24-hour period.