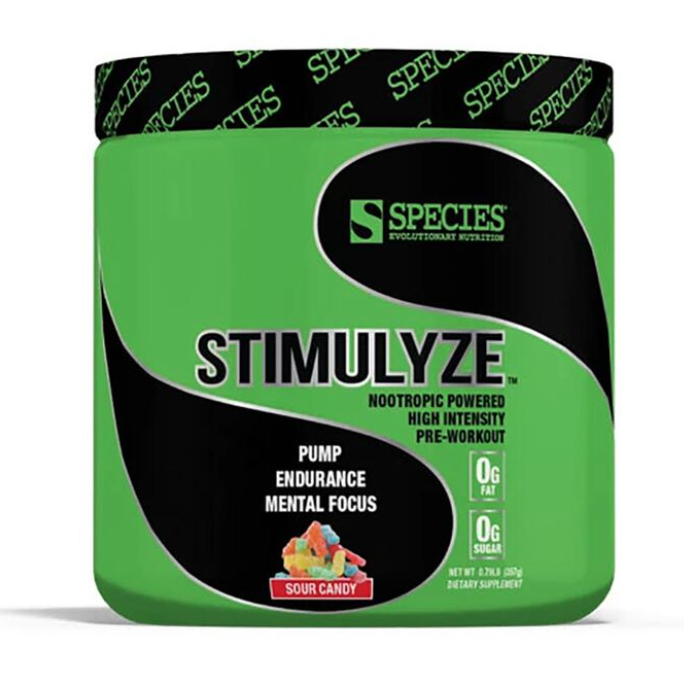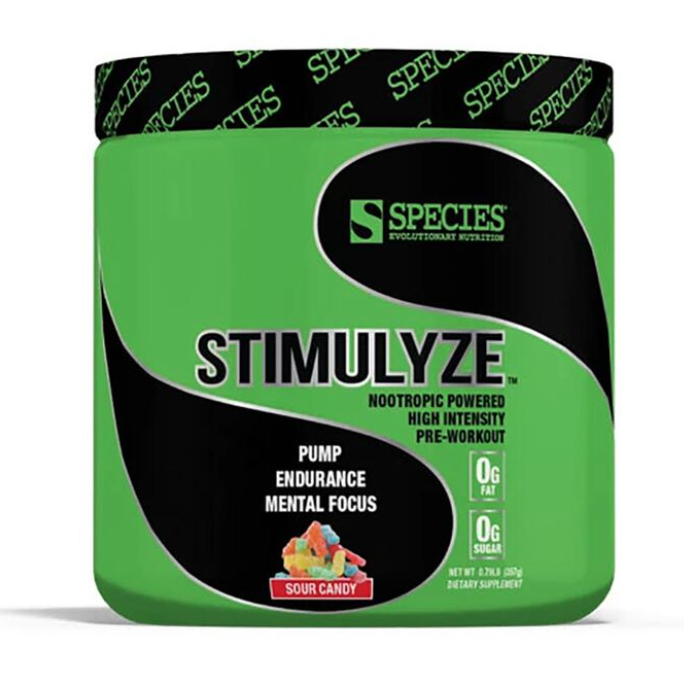 Stimulyze 30 Servings Sour Candy Pre Workout
Offer
Pick 2 FREE items at checkout for every £100 spent to a max of 6 items in total
Offer
Pick 4 FREE items when you spend £200+
Offer
Pick 6 FREE items when you spend £300+
Stimulyze 30 Servings Sour Candy
Product Guide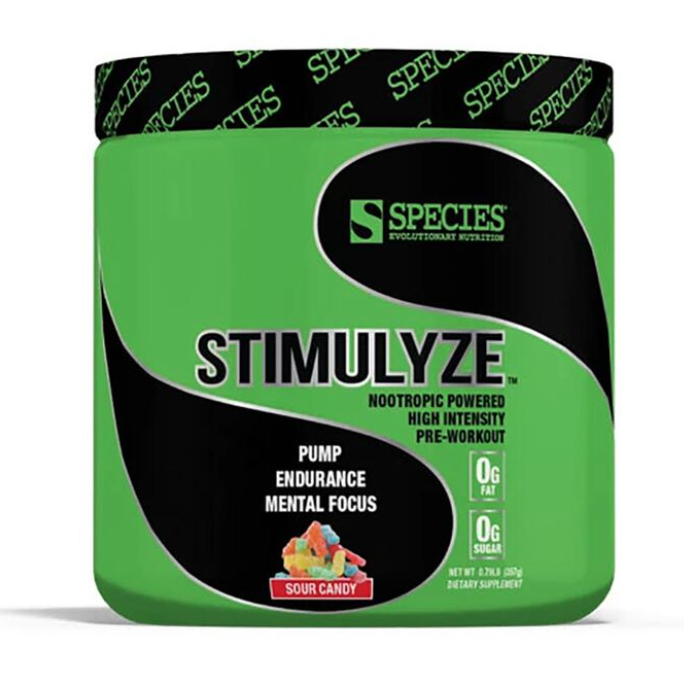 Stimulyze from Species Nutrition is an excellent new addition to the stimulant pre-workout market providing energy, focus, pumps and endurance so that you can intensify your training and intensify your results! <p>Stimulyze may boost nitric oxide levels, increasing blood flow to working muscles, help buffer lactic acid, increasing muscle endurance, and increase mental focus to help intensify your workouts. In addition to all of that, Stimulyze also contains electrolytes to promote optimal hydration.** <p> <i>**These statements have not been evaluated by the Food and Drug Administration. This product is not intended to diagnose, treat, cure, or prevent any disease. </i>
Stimulyze by Species Nutrition is best used before your workouts when you're looking for that extra boost of energy. It can be used any time of day and all year round as part of your ongoing supplementation cycle.
Stimulyze is ideal for any gym goer or athlete wanting an additional energy boost to reach that next level of performance.
Ingredients
Species Nutrition Stimulyze 30 Servings Sour Candy
Directions
Mix 1 serving (1 scoop) into 6-8oz of water approximately 15-30 minutes prior to training.