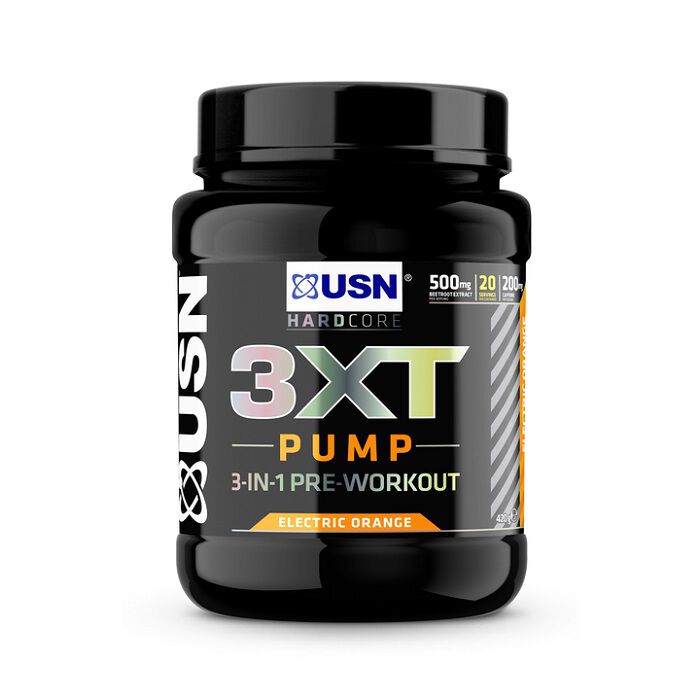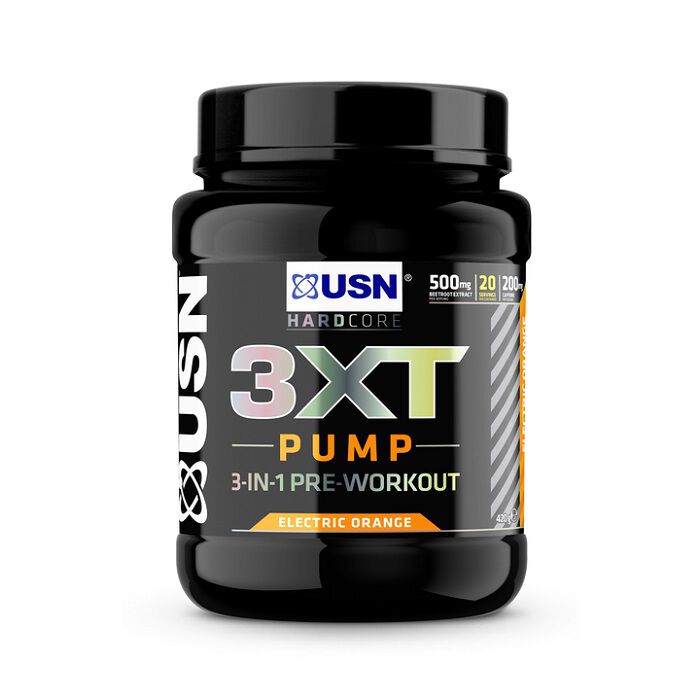 3XT Extreme Pump
Product Guide
Most explosive pre-workout yet from USN
Combines 300mg caffeine with ginseng so that along with more energy users benefit from controlled focus
500mg beetroot extract for anti-inflammatory and anti-oxidant properties
B vitamins for optimal energy
AstraGin for enhanced blood flow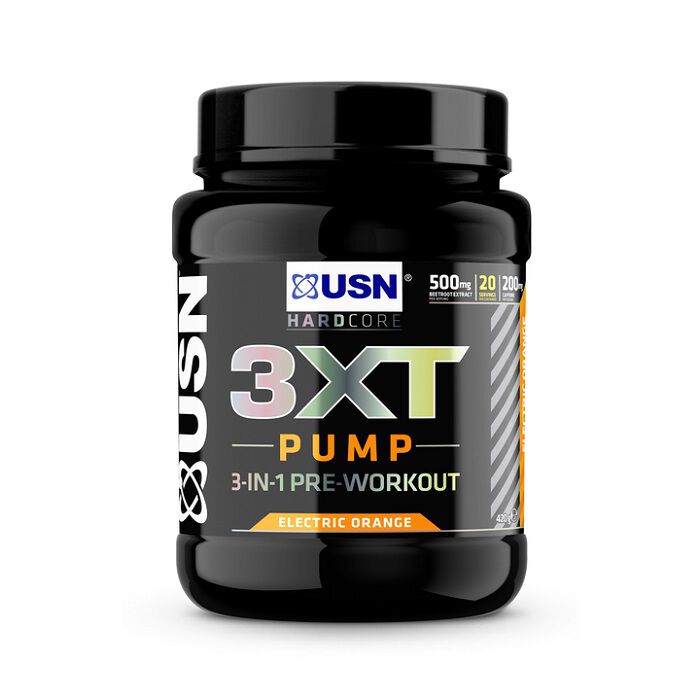 USN's 3XT Pump is a powerful and fast absorbing pre-workout to give you optimal energy for performance. The specialised formula of carefully selected ingredients is designed to increase muscle pump, boost energy and increase oxygen delivery to the muscles, meaning you can go harder and longer in your workout. Formulated to the most extreme and explosive pre-workout yet!
USN 3XT is best used before your workout when you've had limited food. This could be when you wake up at the crack of dawn and don't have time for a preworkout meal. The carbohydrate/sugar content of the preworkout is enough to give your body a boost of glycogen stores whilst restricting the chance of utilising protein mass as an energy source.
Due to the extreme profile of this formula, this preworkout is designed for the more advanced users. Anyone who is looking for the ultimate edge to their workout and training.
Ingredients
USN 3XT Extreme Pump
Directions
Mix 1 heaped scoop (20g) with 300ml of water and consume 30-45 minutes before your workout. Due to the high caffeine content, this product should not be taken 4 hours before bed.