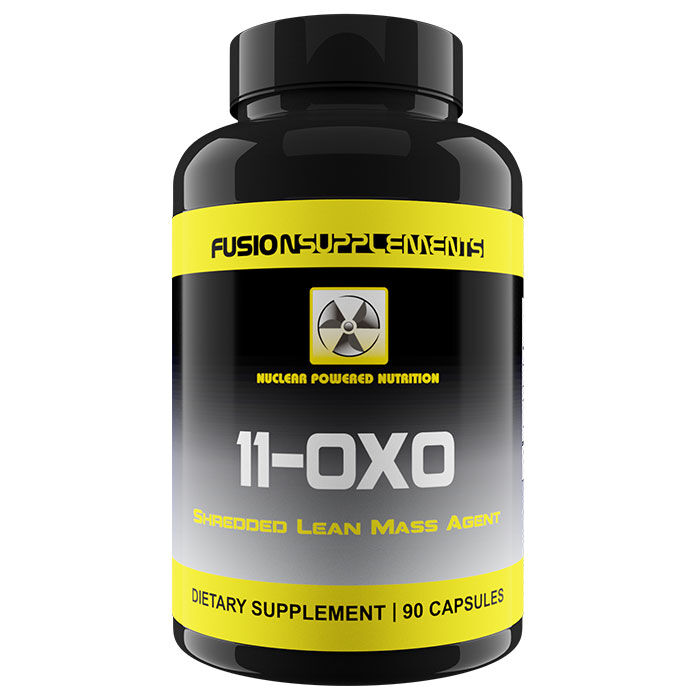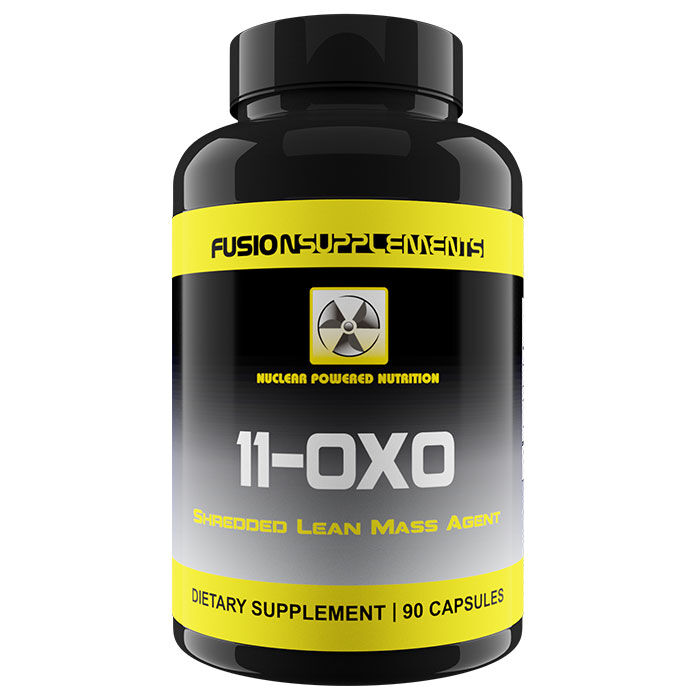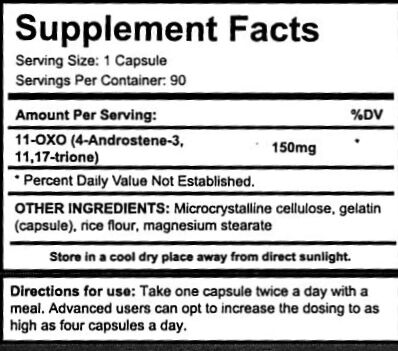 11-OXO 90 Capsules Prohormone Supplement
Offer
Pick 2 FREE items at checkout for every £100 spent to a max of 6 items in total
Offer
Pick 4 FREE items when you spend £200+
Offer
Pick 6 FREE items when you spend £300+
11-OXO 90 Capsules
Prohormone Supplement
Product Guide
Significant lean mass gains
Improved fat loss and body composition
Great increases in strength
No significant suppression or impact of estrogen or DHT
Great choice for pro hormone beginners
11-OXO converts into 11-KT in the body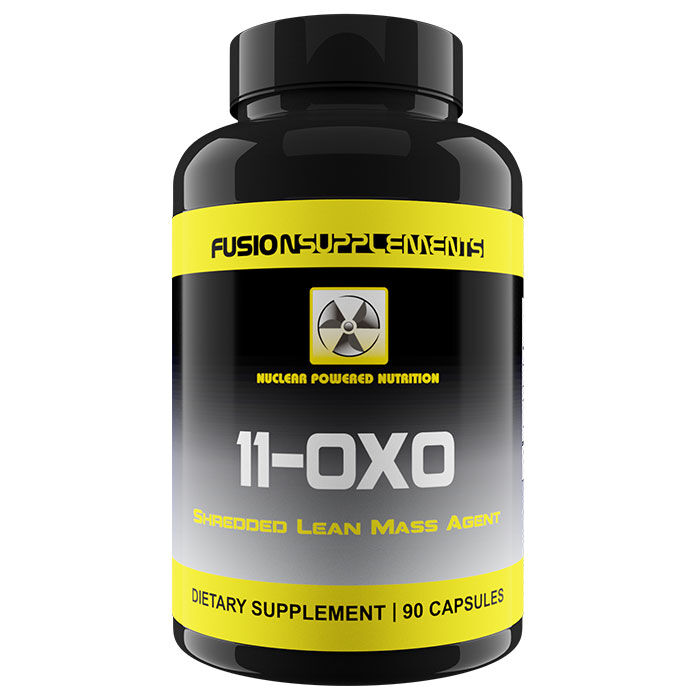 11-OXO is a mild pro hormone but will still give fantastic results. If you want to add lean mass and improve overall body composition but with negligible risk of downsides then 11-OXO is a good choice. Converting to the mild anabolic 11-Ketotestosterone, users of 11-OXO will notice improved fat loss and increases in strength and muscle mass along with better mood. 11-OXO won't suppress your estrogen and there will be no impact of DHT.
11-OXO is ideal for lean mass cycles, as well as for users embarking on a cutting cycle. With it being a dry compound noted for a lack of sides and not being a methylated prohormone, 11-OXO is versatile enough to be stacked with almost any other prohormone and arguably represents the best prohormone out there for beginners or those seeking a product with an absence of negative effects.
11-OXO is the ideal choice of prohormone for beginners as well as individuals seeking to avoid hepatic, estrogenic or androgenic side effects.
Ingredients
Fusion supplements 11-OXO 90 Capsules
Directions
Take one capsule twice a day with a meal. Advanced users can opt to increase the dosing to as high as four caps a day.