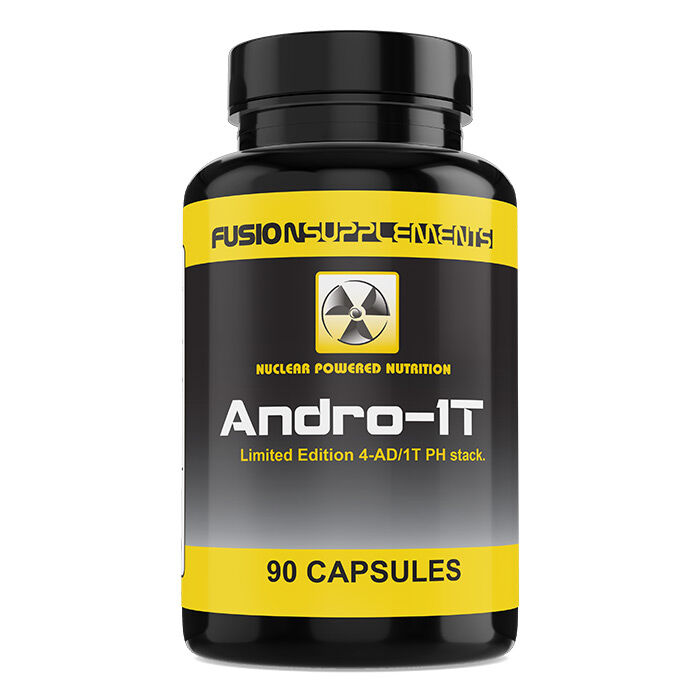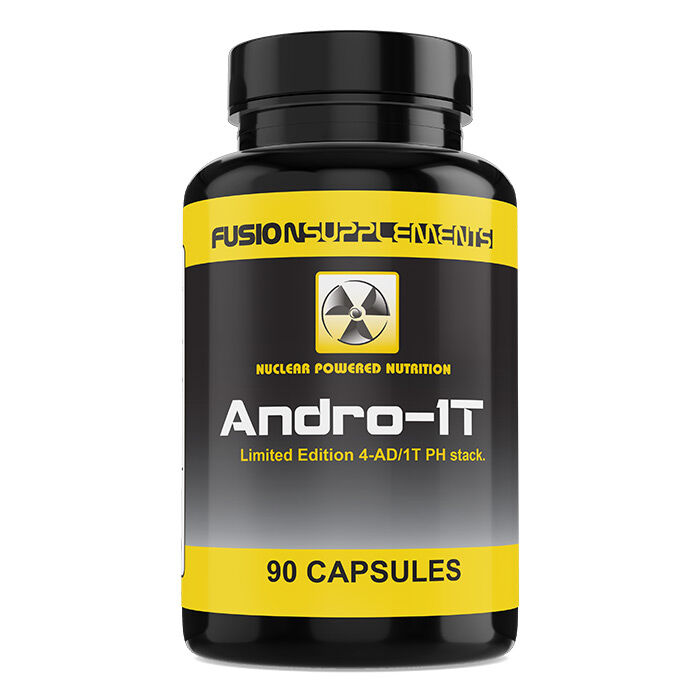 Andro-1T 90 Capsules Prohormones
Offer
Save 50% on shipping when you spend £150 (UK is FREE over £50).
Andro-1T 90 Capsules
Product Guide
Combines the active in Androtest + Nano 1T
Increased strength, muscle mass and recovery
Cyclodextrin bonded for greater absorption
No estrogen, DHT or liver related effects
Non-methylated prohormone stack
3-6 week cycle for optimal results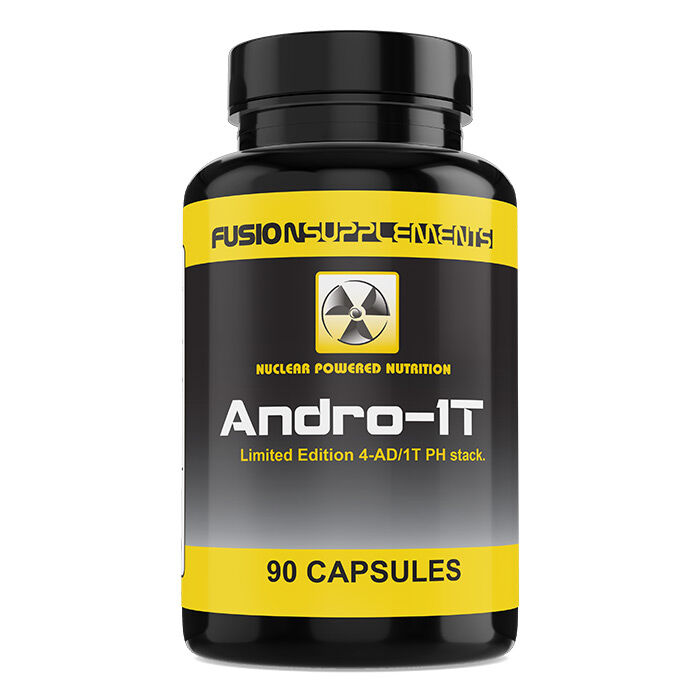 Andro-1T brings together the power of Fusion's Androtest and Nano-1T and brings them into one, explosive mass building stack. Delivering the benefits of both test and 1-test (which is 7x more potent than test for muscle protein synthesis), this limited edition PH promises everything you could want.
We recommend using Andro-1T for periods of 3 to 6 weeks with 6 to 12 weeks downtime where the user would have a PCT comprising Post Cycle Matrix to help restore homeostasis of endocrinological functions.
Strictly males aged 21+ with at least three years of training under their belt and previous prohormone experience.
Ingredients
Fusion supplements Andro-1T 90 Capsules
Directions
We recommend 2-4 capsules a day. We recommend capsules are taken in divided doses with meals but if sleep is negatively impacted, try to avoid taking anything after lunch.