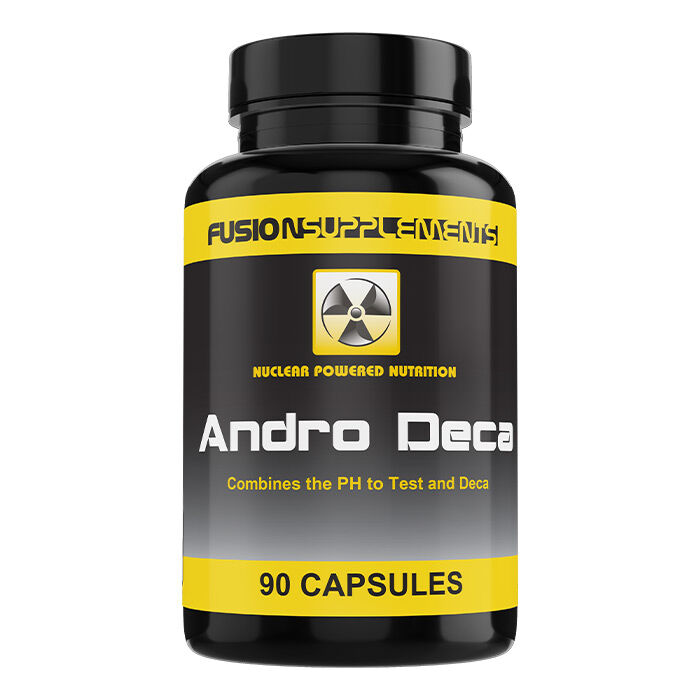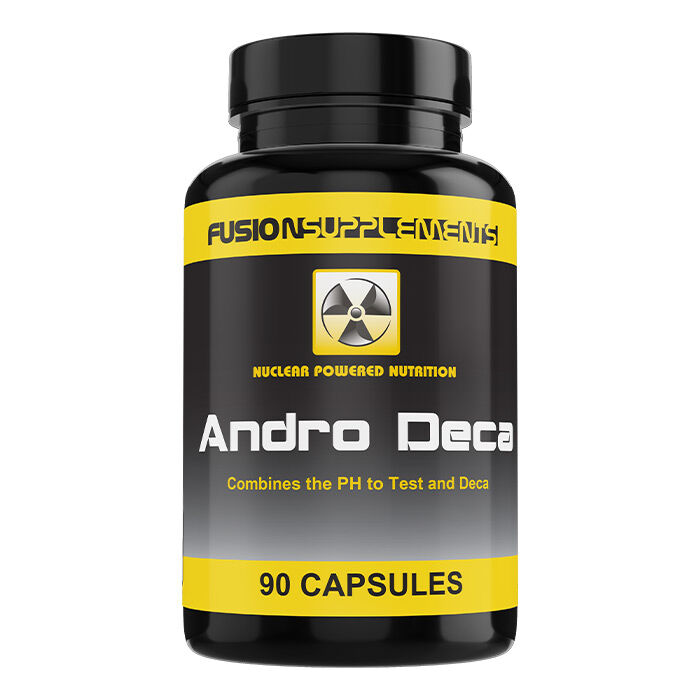 Andro-Deca 90 Capsules Prohormones
Offer
Pick 2 FREE items at checkout for every £100 spent to a max of 6 items in total
Offer
Pick 4 FREE items when you spend £200+
Offer
Pick 6 FREE items when you spend £300+
Andro-Deca 90 Capsules
Product Guide
Legendary 4-AD + 19-Nor Stack
The PH version of the test/deca stack
Maximises anabolic processes while minimising androgenic effects
Does not require liver support
Suitable for users reluctant to take more androgenic prohormones
Suitable for males aged 21+ only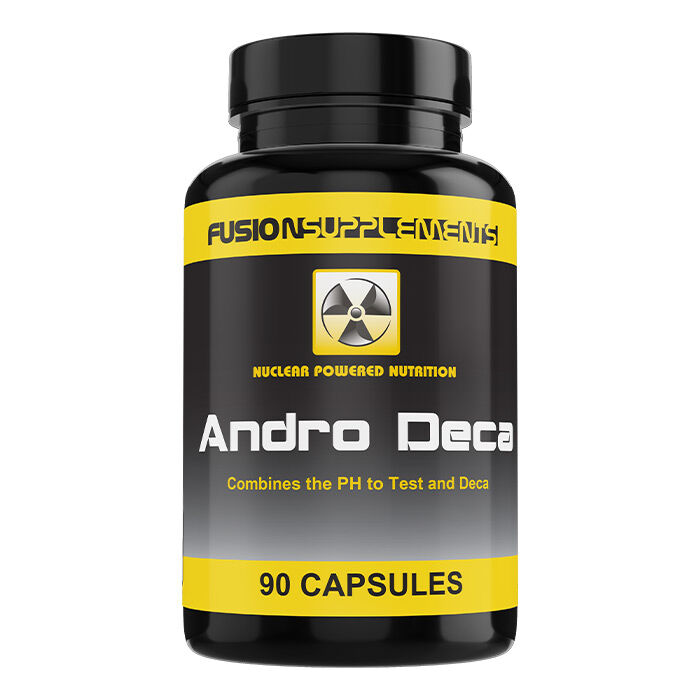 Andro-Deca is a limited edition PH stack which combines Androtest and Decalone in a single product which promises the best of both worlds by generating significant lean mass gains that make it perfect for the off-season whilst also minimising the risk of androgenic sites such as acne or hairless.
Andro-Deca Will be best suited for when you need to add mass and are less concerned about water retention (which can be combated anyway with an estrogen blocker). It is also a good choice for those who may appreciate the joint supporting properties associated with 19-Nor.
Only advanced users with previous history of prohormone usage and at least three years of hard training under their belt should consider the need for this. This stack is probably a better choice for older individuals compared to other more androgenic prohormones.
Ingredients
Fusion supplements Andro-Deca 90 Capsules
Directions
We recommend 2-4 capsules a day. We recommend capsules are taken in divided doses with meals but if sleep is negatively impacted, try to avoid taking anything after lunch.