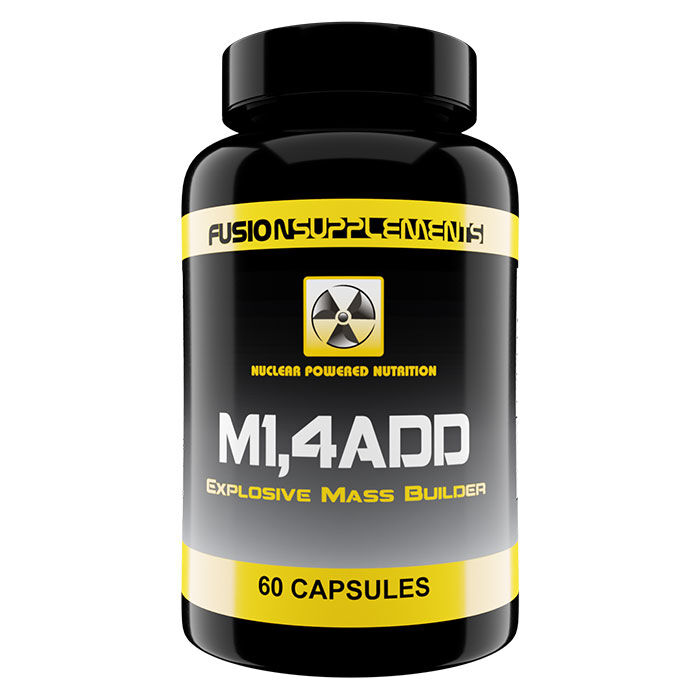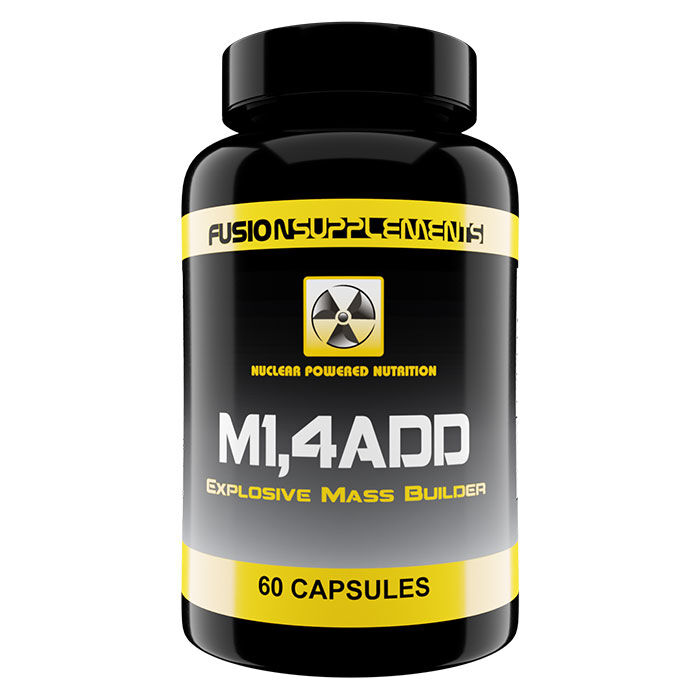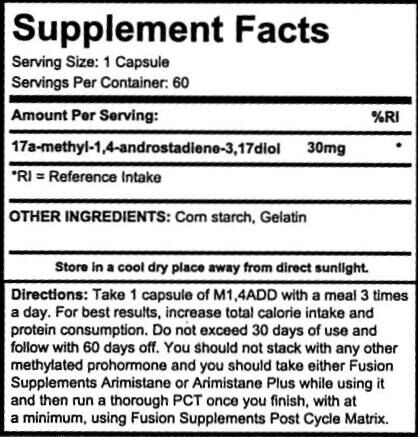 M1, 4ADD 60 Capsules Prohormones
Offer
Pick 2 FREE items at checkout for every £100 spent to a max of 6 items in total
Offer
Pick 4 FREE items when you spend £200+
Offer
Pick 6 FREE items when you spend £300+
M1, 4ADD 60 Capsules
Product Guide
Perfect mass builder for those needing gains quick
Anabolic in its own right, M1,4ADD converts to dianabol in the body!
Huge mass and strength gains
Supports alpha male characteristics like sex drive
Can be used for short cycles of under 4 weeks
Reintroduced and exclusive to Fusion Supplements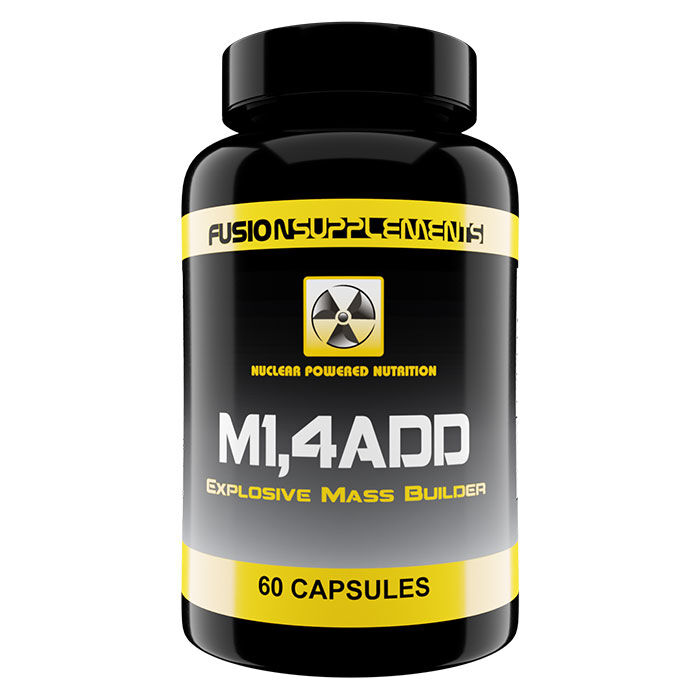 Fusion Supplements have unleashed a blast from the past with M1,4ADD. First introduced in the early 2000's, M1,4ADD won a huge following among prohormone users thanks to its convenient oral dosing and the fact this was the prohormone to arguably the greatest mass building steroid of all-time - Dianabol. Converting into Dianabol at a rate of around 20%, M1,4ADD is also anabolic in its own right and users of this can expect massive improvements in recovery, muscle mass and strength gains.
M1,4ADD is best used either to kickstart a longer cycle or else if used by itself, being methylated, it should be used for no more than 4 weeks with concomitant usage of TUDCA Elite being highly recommended to help safeguard liver function. We also recommend a thorough PCT and keeping an AI like Alchemy or Arimistane to hand to mitigate any potential estrogenic sides.
Strictly for experienced male prohormones aged 21+. M1,4ADD is not a prohormone for beginners but one whose characteristics lend it to use by those with a few cycles under their belt and wanting a top of the line mass builder.
Ingredients
Fusion supplements M1, 4ADD 60 Capsules
Directions
Take 1 capsule of M1,4ADD with a meal 3 times a day. For best results, increase total calorie intake and protein consumption. Do not exceed 30 days of use and follow with 60 days off. You should not stack with any other methylated prohormone and you should take either Arimistane or Arimistane Plus while using it and then run a thorough PCT once you finish with, at a minimum, using Fusion's Post Cycle Matrix.