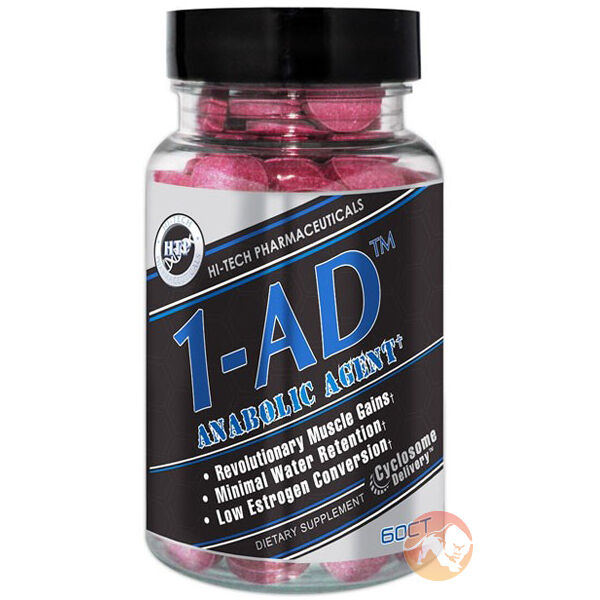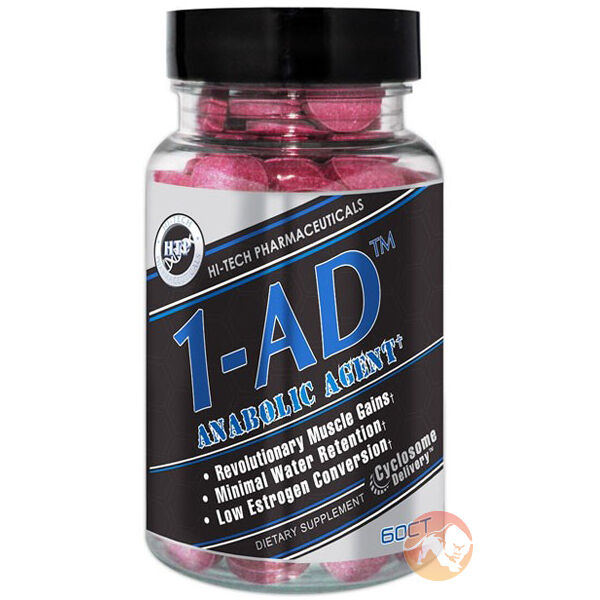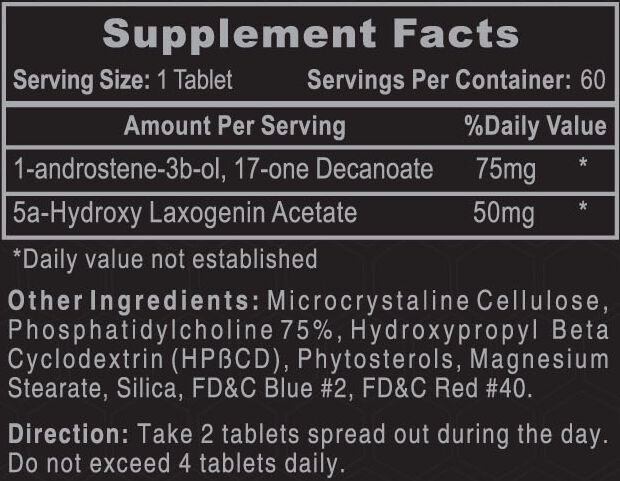 Offer
Save 50% on shipping when you spend £150 (UK is FREE over £50).
1-AD
Product Guide
Strength increases noticeable in just a week or two
Supports growth of lean muscle tissue without fat gain
Does not convert to estrogen leading to a drier, harder body
Dual action combination of an androgen and natural anabolic
Expect to see reductions in body fat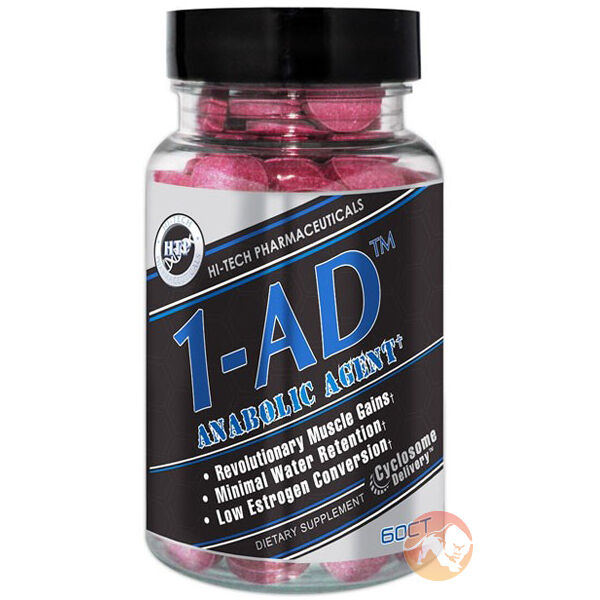 1-AD will help you break through plateaus and promote lean muscle growth with solid strength increases. 1-AD is a milder alternative to Nano 1T which is a good introduction to the prohormone category for a beginner looking for mild supplement that does not convert to estrogen.
Use Hi-Tech's 1-AD on a cutting cycle to help achieve a dry and muscular physique while losing body fat, or on a bulking cycle to add muscle thickness and improve strength.
Hi-Tech have aimed 1-AD at male athletes struggling to gain lean mass but we suggest it is best used by males over 21 who have hit a plateau and now seek something to take them beyond their genetic limits.