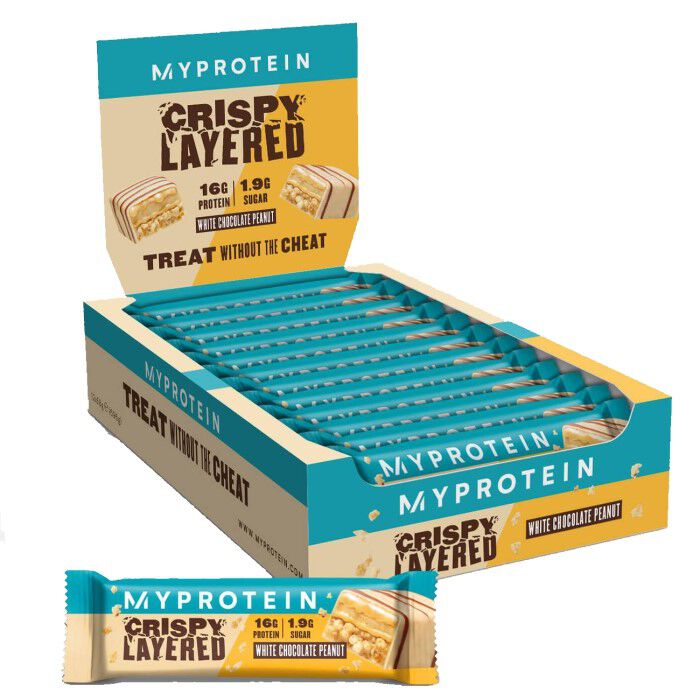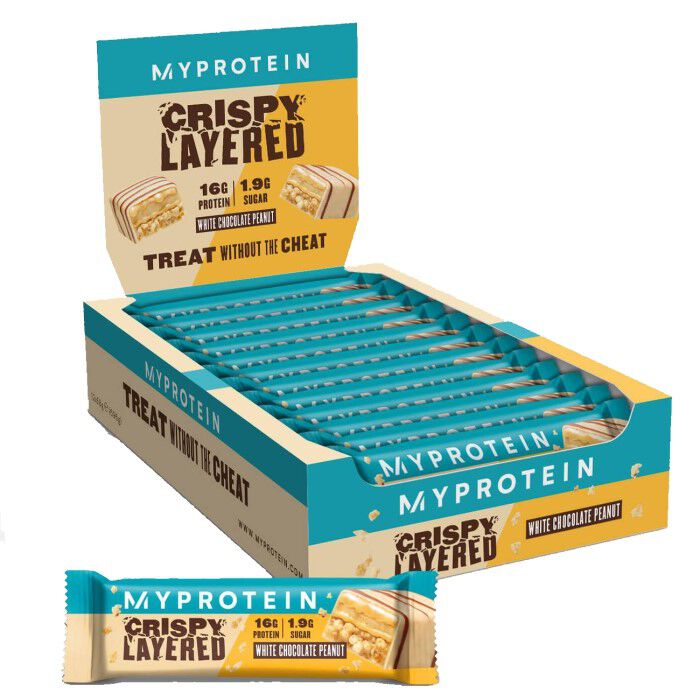 Crispy Layered Bar 12 Bars White Chocolate Peanut
Product Guide
16g of protein in every bar
European specialist sport nutrition awards 2021 finalist
A guilt-free delicious snack to support your fitness ambitions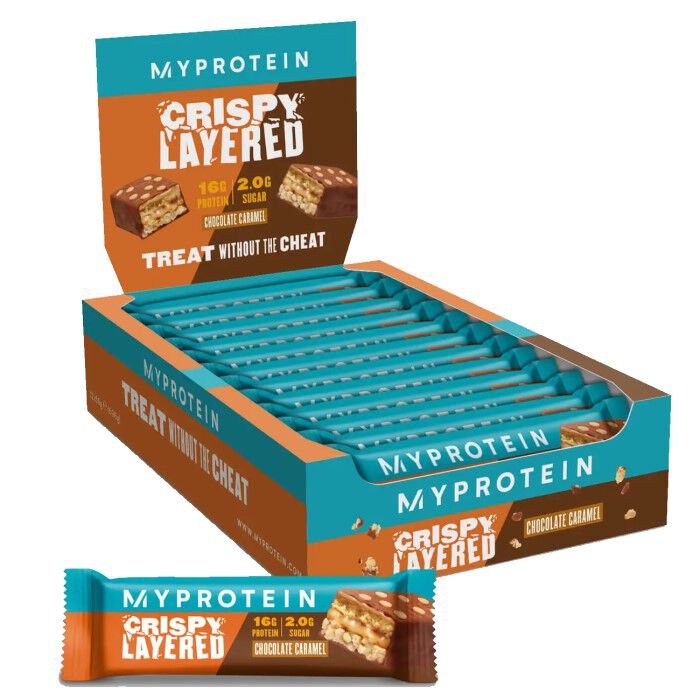 Each Crispy Layered Protein Bar is loaded with 16g of protein, helping you to hit your daily protein needs in a delicious way supporting the growth and maintenance of muscle mass.<p> Plus, every bar is low in sugar, helping to curb those sweet-tooth cravings while keeping your diet on track.
Use whenever you want to satisfy your sweet tooth cravings but with an added protein boost to support your fitness goals.
These Crispy Layered Bars are perfect for anyone looking to increase their protein intake in a super-convenient and tasty way.
Ingredients
Myprotein Crispy Layered Bar 12 Bars White Chocolate Peanut
Directions
Consume as a high protein snack, as and when required.