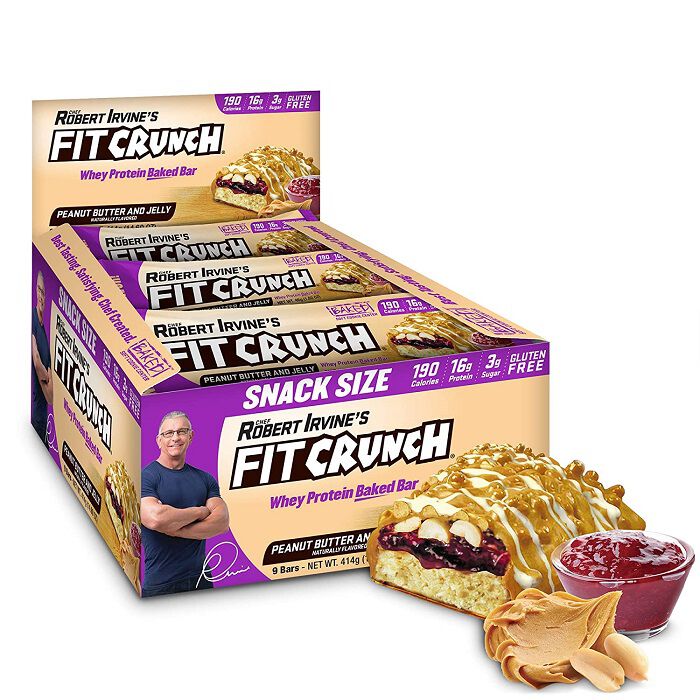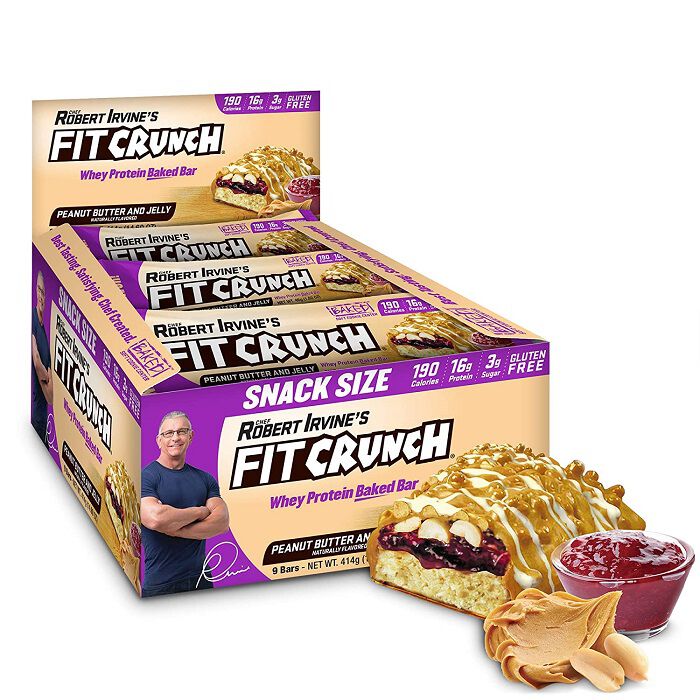 Fit Crunch Snack Size Protein Bar 9 Bars Peanut Butter and Jelly Protein Bars and Snacks
Type
Protein Bar: Indulgent
Offer
Pick 2 FREE items at checkout for every £100 spent to a max of 6 items in total
Offer
Pick 4 FREE items when you spend £200+
Offer
Pick 6 FREE items when you spend £300+
Fit Crunch Snack Size Protein Bar 9 Bars Peanut Butter and Jelly
Product Guide
6 layer protein bar with plenty of texture
Contains a blend of high quality proteins
Each bar comes in at 200 calories or less
Bars are low in sugar and gluten free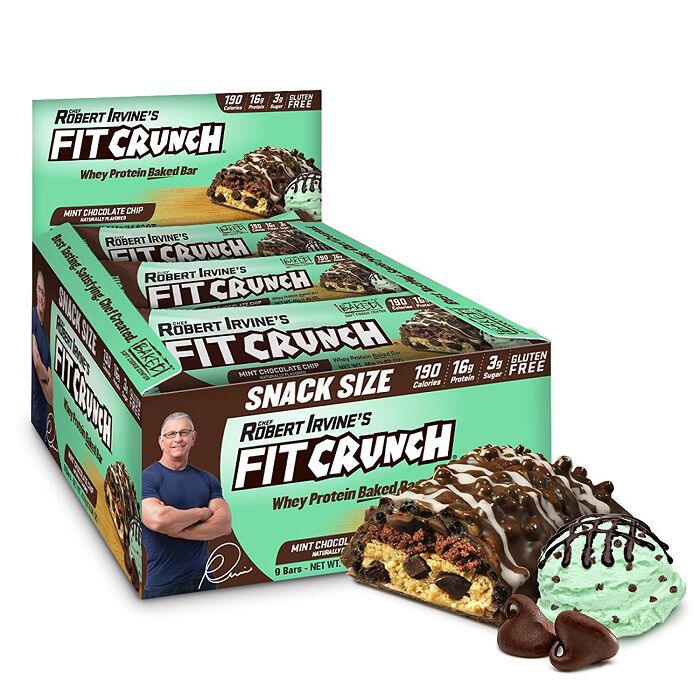 Enjoy the incredible taste and texture of the original Fit Crunch Bars but with lower calories and carbs so that they can easily fit into your plan, even on a diet!
These can be consumed any time you are craving a sweet treat without a ton of carbs and sugars. The high protein content makes these a great choice around workouts.
Fit Crunch Snack Size Protein Bars are suitable for anyone who is looking for a healthier alternative to the regular chocolate bars.
Ingredients
Chef Robert Irvine Fit Crunch Snack Size Protein Bar 9 Bars Peanut Butter and Jelly