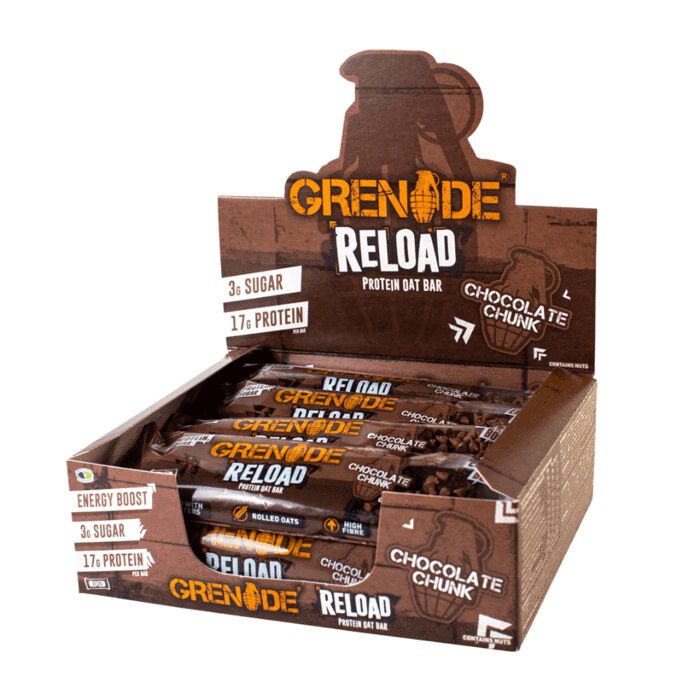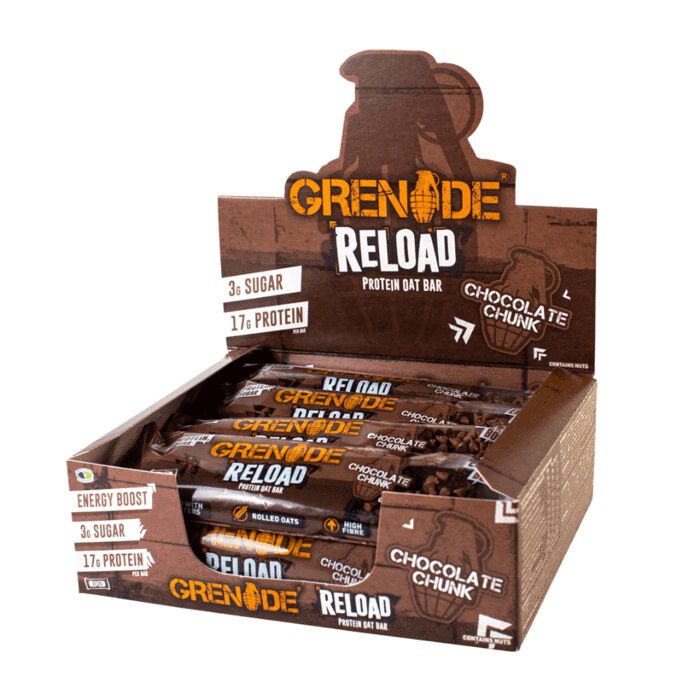 Grenade Reload Protein Oat Bar
Product Guide
Made with all-natural nut butters and wholegrain oats
Provides slow release energy
Up to 17g protein per bar
Less than 3.4g sugar per bar
Two 35g servings per 70g pack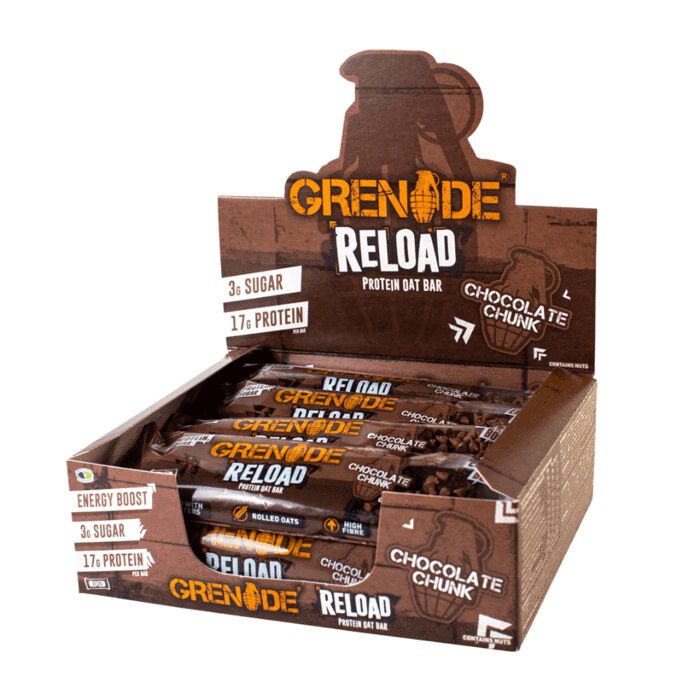 We know it can be tricky to get nutritious wholefood meals in around a busy lifestyle. This is why we'd recommend having some of these new Grenade bars handy. Containing oats and nut butters, each one will keep you fuelled for hours!
Can be consumed whenever you need a satiating snack. Perfect light on-the-go breakfast or treat between meals.
Anyone can enjoy these! They are also vegetarian friendly.