Snickers Protein Flapjack 18 Bars Original
Product Guide
Famous Snickers taste, now in a flapjack!
Convenient on the go protein snack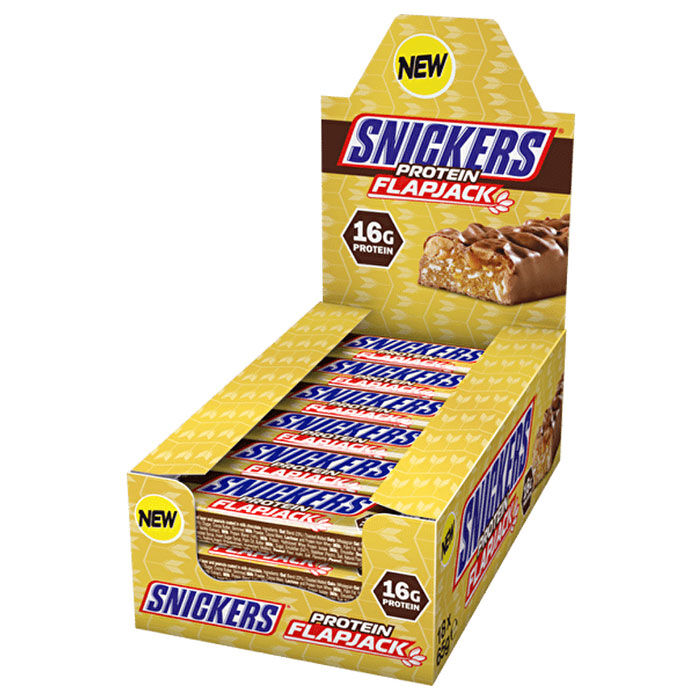 Yet another great tasting protein product from Mars, ideal if you love the amazing taste of snickers and enjoy the texture of flapjacks. With 16g of protein (which is pretty good for a flapjack) and less than 250kcal, these bars will keep you fuller for longer.
This is a tasty way of added protein into your diet and helping your sweet cravings. With the taste of peanuts, caramel and chocolate this bar should keep you fuller for longer due to the added oats.
Anyone and everyone can enjoy this great tasting flapjack, especially if you're a Snickers lover, be careful of the macros though, reserve it as a treat rather than having one per day.
Ingredients
Mars Snickers Protein Flapjack 18 Bars Original