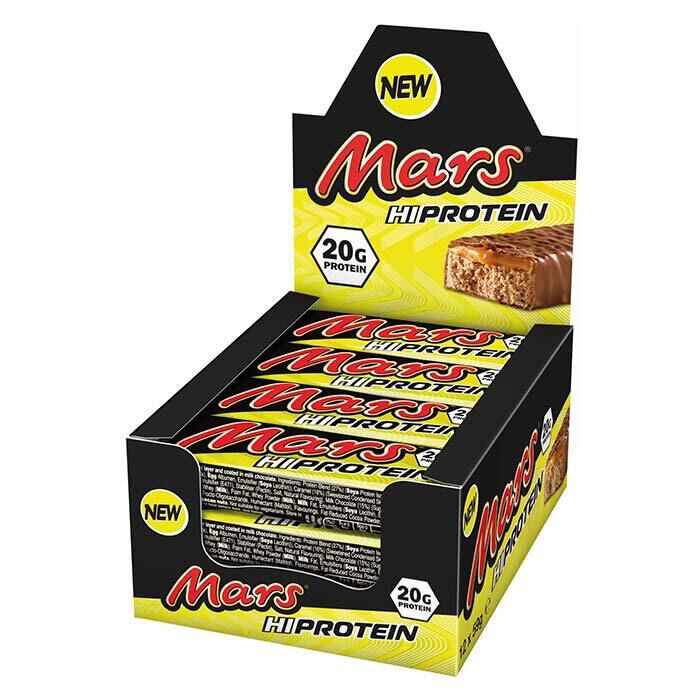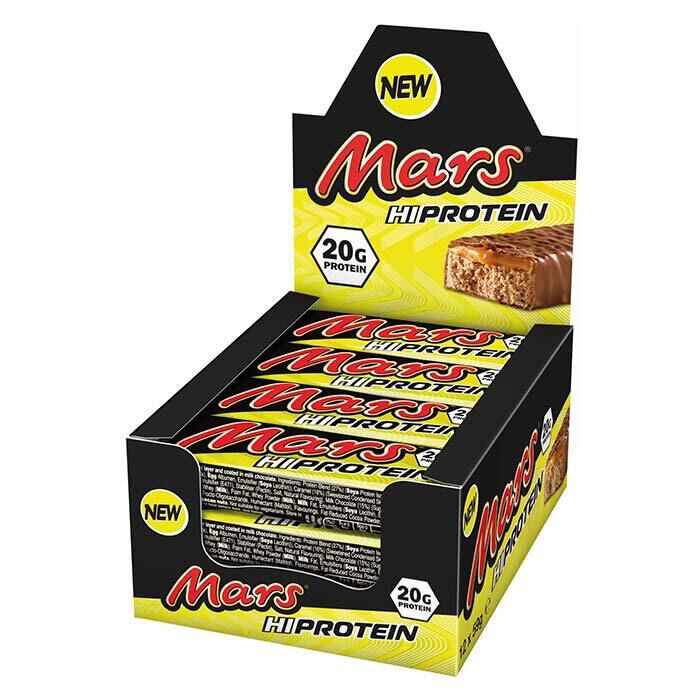 Mars Hi-Protein Bars 12 Bars
Product Guide
Lower sugar than the original
Tastes just like a Mars bar
Great for a post workout snack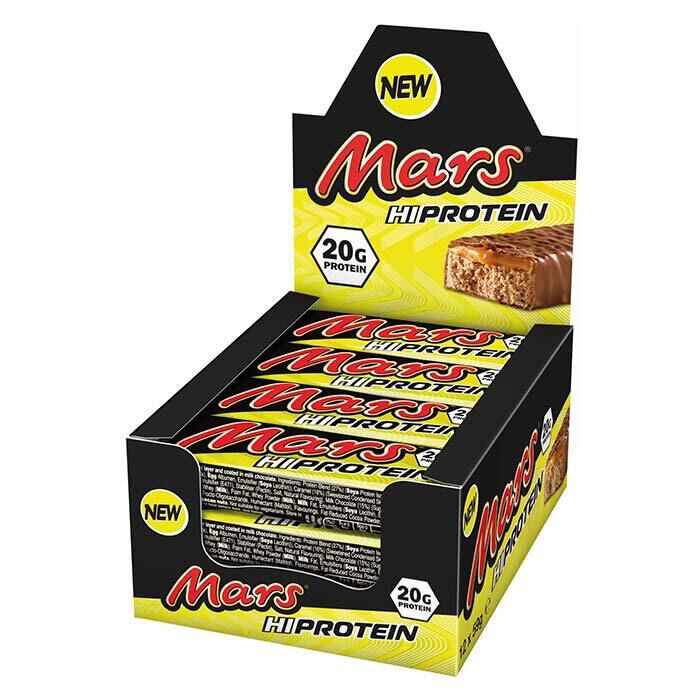 When Mars first released their range of protein bars, as much as the flavour was unbeatable - the macros didn't favour those who were dieting nor was the protein as high as you see from other popular protein bars. Luckily, they went back to the drawing board and found a way to pack even more protein into the bar, lower the sugar and still make it taste incredible.
You can enjoy this high protein snack anytime; at work, on the bus, after your workout, in the middle of the night... anytime you need that sweet fix or if you are struggling to hit your protein goal for the day.
Anyone and everyone can enjoy this Mars Hi protein bar, the added 4g protein per bar will help aid recovery but because of the macros and protein quality, we suggest maybe having this product as an occasional treat rather than part of your daily diet regime.
Ingredients
Mars Mars Hi-Protein Bars 12 Bars