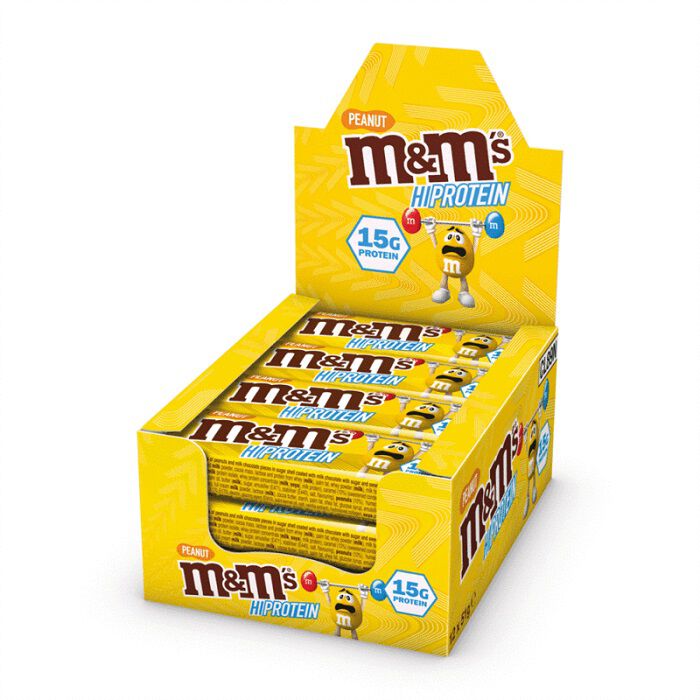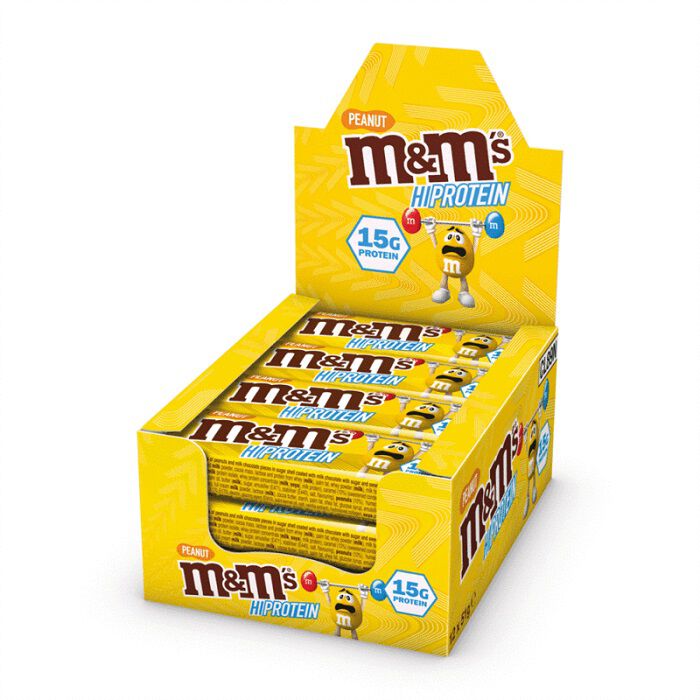 M&M's HI Protein Bar 12 Bars Peanut
Product Guide
Bars contain real mini M&Ms
A whopping 15g protein per serving
10g less sugar than a serving of regular M&M's
3x more protein than a serving of M&MS
Less than 200 calories per bar
Available in both chocolate and peanut flavours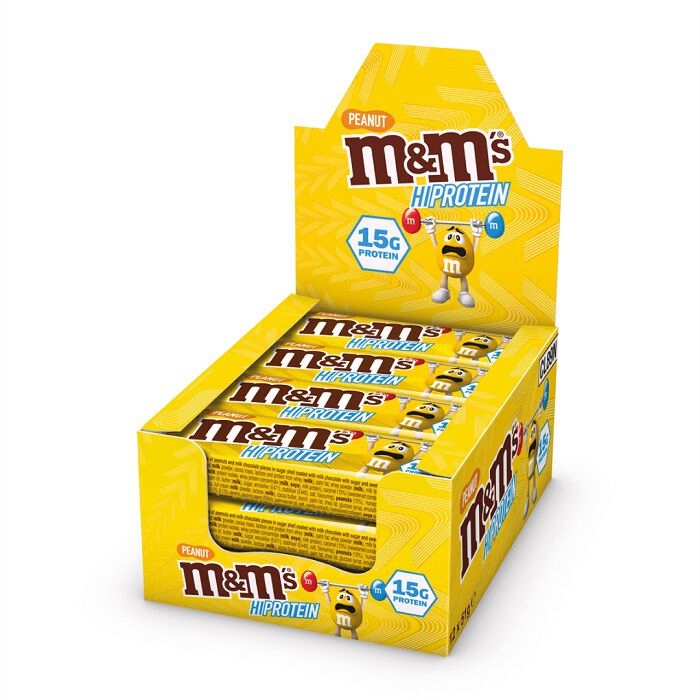 It can be frustrating when you're committed to a diet that doesn't allow for your favourite sugary snacks. That's why MARS have put together their range of healthier alternatives that can support your progress, rather than hinder it. High protein, low calories, what more do you need?
Although this protein bar is arguably a healthier option compared with actual M&M's, we still recommend that it should be consumed as a treat only. A balanced diet that is rich in protein should be the priority, with the occasional MARS Hi-Protein Bar thrown in.
This is a very convenient top-up to carry around with you, whenever you require a boost in protein. Therefore, we'd recommend this to athletes who have an especially busy schedule that doesn't accommodate the desired meal prep. These protein bars are not suitable for people with nut allergies.
Ingredients
Mars M&M's HI Protein Bar 12 Bars Peanut
Directions
Consume as an indulgent, yet not-so-naughty top-up of protein. Keep as a treat, or post-workout replenishment.