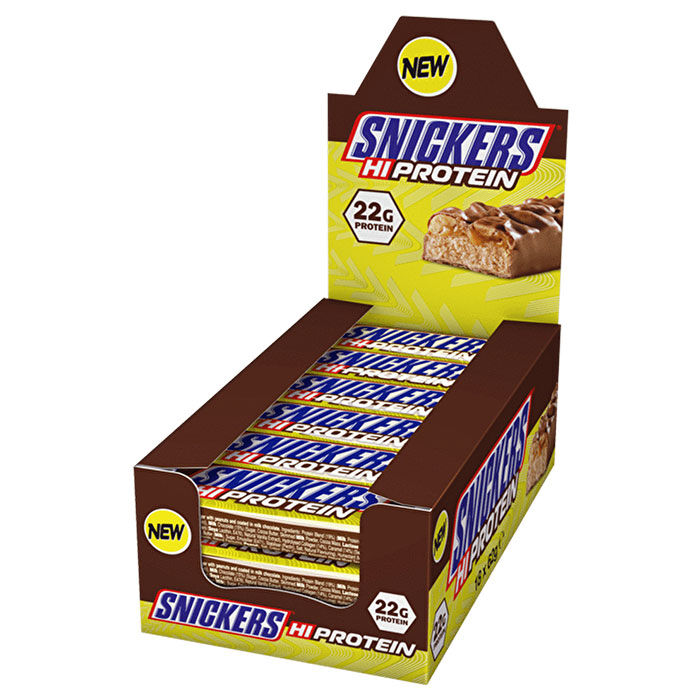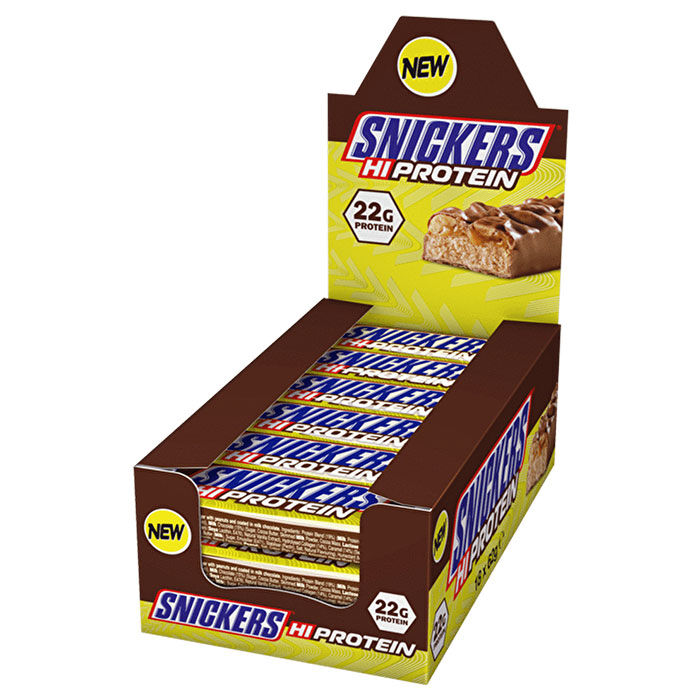 Snickers Hi-Protein Bars 12 Bars Chocolate Crisp Protein Bars and Snacks
Type
Protein Bar: Indulgent
Offer
Pick 2 FREE items at checkout for every £100 spent to a max of 6 items in total
Offer
Pick 4 FREE items when you spend £200+
Offer
Pick 6 FREE items when you spend £300+
Snickers Hi-Protein Bars 12 Bars Chocolate Crisp
Product Guide
A massive 22g of Protein per serving
Contributes to development and maintenance of lean body mass
Incredible taste of a traditional Snickers bar, but with a far superior nutritional profile
Perfect as a sweet treat for both gainers and dieters
Just 3g Saturated Fat per bar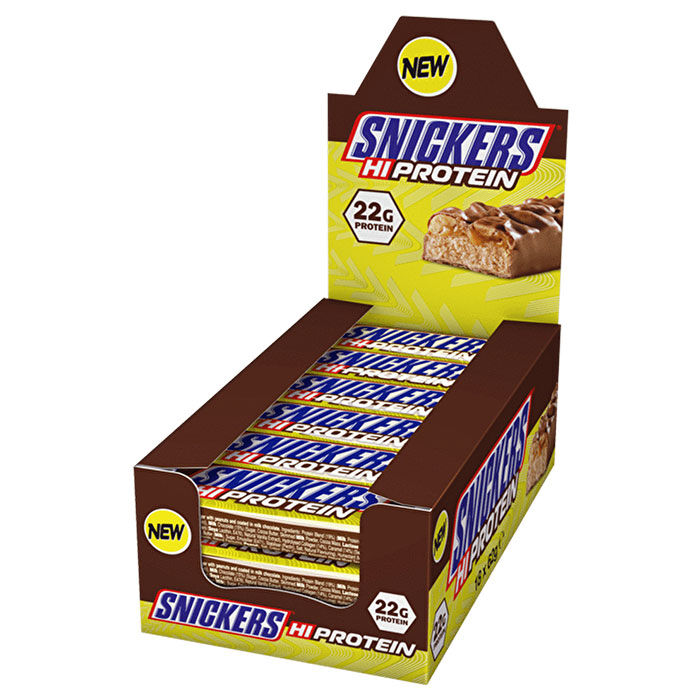 With an insane taste, and nutritional profile to match - this is a bar you sure don't want to miss out on trying! Each bar contains 22g of premium quality protein and just 8g of fat, which gives it a total calorie content of just 242 calories. This makes it perfect for any athlete, regardless of goal, who loves a sweet treat. Each bar is individually wrapped, meaning it is easy to slot into your bag to enjoy on the go.
Whatever you get a craving for a Snickers, reach for the Hi-protein version and get 22g of protein for similar calories to the original chocolate bar
The low calorie, high protein content of this bar makes it perfect for those in a dieting phase- however it can also be enjoyed by those in a gaining phase. If bodybuilding is not your discipline, this bar serves as a perfect healthy snack to enjoy and satisfy any cravings!