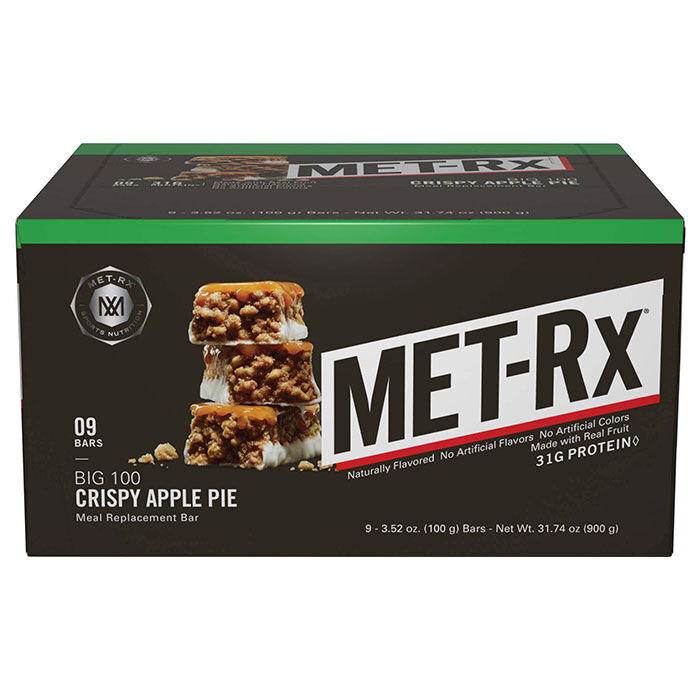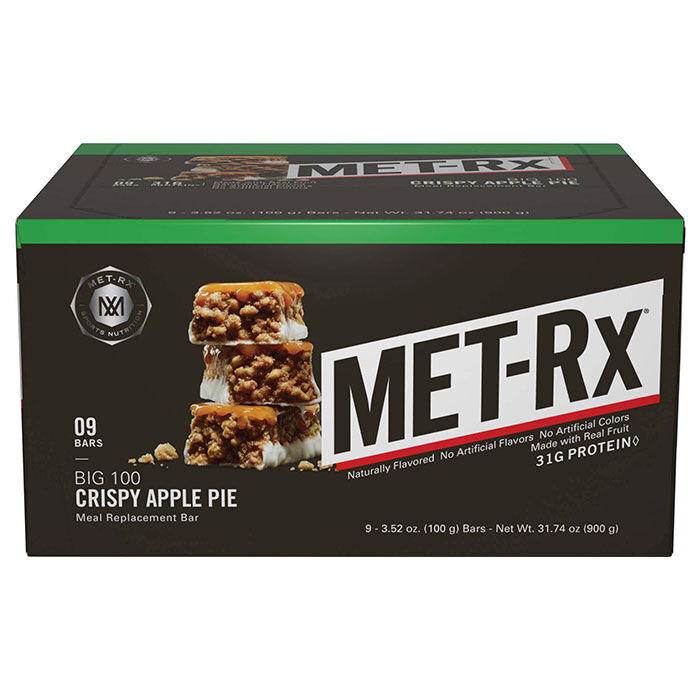 Big 100 Colossal Bars 9 Bars Apple Pie Protein Bars and Snacks
Type
Protein Bar: Meal Replacement
Offer
Pick 2 FREE items at checkout for every £100 spent to a max of 6 items in total
Offer
Pick 4 FREE items when you spend £200+
Offer
Pick 6 FREE items when you spend £300+
Big 100 Colossal Bars 9 Bars Apple Pie
Product Guide
Ideal for athletes looking to pack on size
One bar contains up to 32g of protein and 400+ calories
Helps replenish glycogen to fuel performance
Increase protein synthesis
Multiple forms of protein for sustained delivery of protein to muscles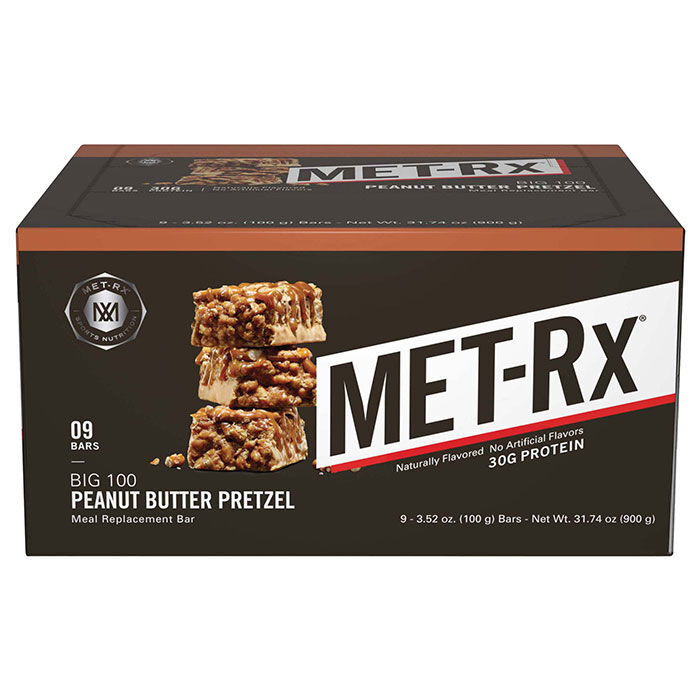 If you are struggling to add lean body mass then consuming Big 100 Colossal Bars is an excellent way to boost both your protein and calorie intake which ultimately will determine whether you gain weight or not. By having a real chocolate bar type taste, this is one bar you will look forward to eating which makes getting enough calories in a lot easier than relying on bland chicken and pasta meals over and over again.
Whenever you are needing both carbs and protein, Big 100 is up to the task. The high amount of carbs in each bar makes these perfect either as a snack before training or immediately after to kickstart the recovery process. The only time we would suggest not having these would be dieting due to the high calorie content.
This is best suited to those seeking to gain weight or larger individuals who struggle to get enough protein and calories in with just meals.
Ingredients
MET-Rx Big 100 Colossal Bars 9 Bars Apple Pie
Directions
Adults, for best results drink 8 fl. ounces of water or other liquid with this bar.