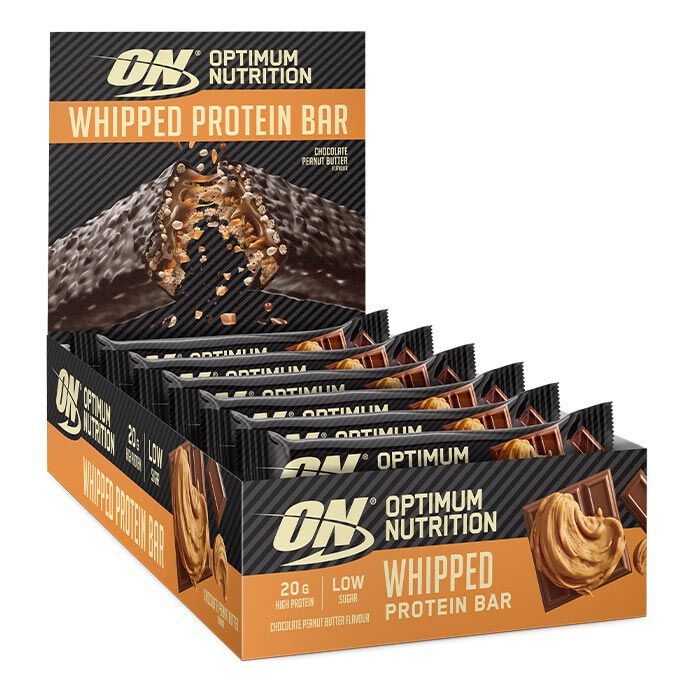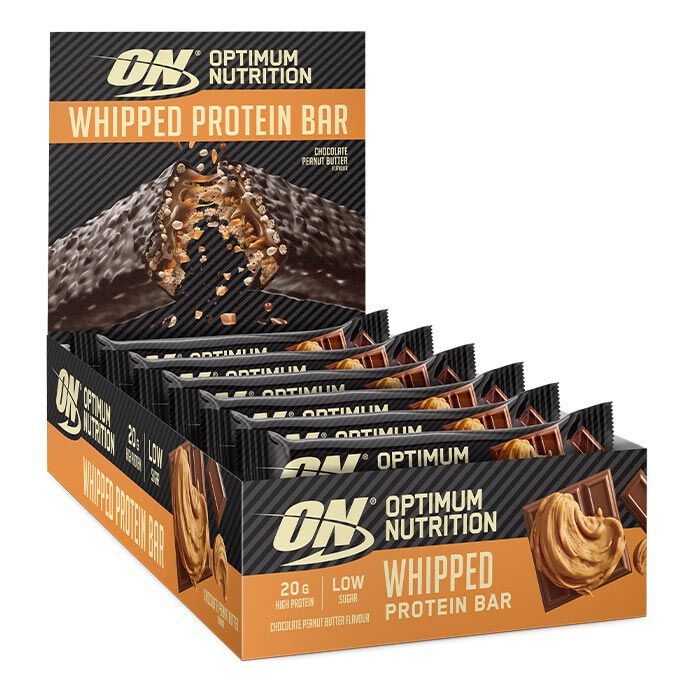 Optimum Whipped Bar Protein Bars and Snacks
Offer
£100 to £600 orders get extra £105-£700 in free gifts. More spend = better free gifts.
Optimum Whipped Bar
Product Guide
Available in four incredible flavours
Completely free of palm oil
Convenient to carry around
Delicious milk chocolate coating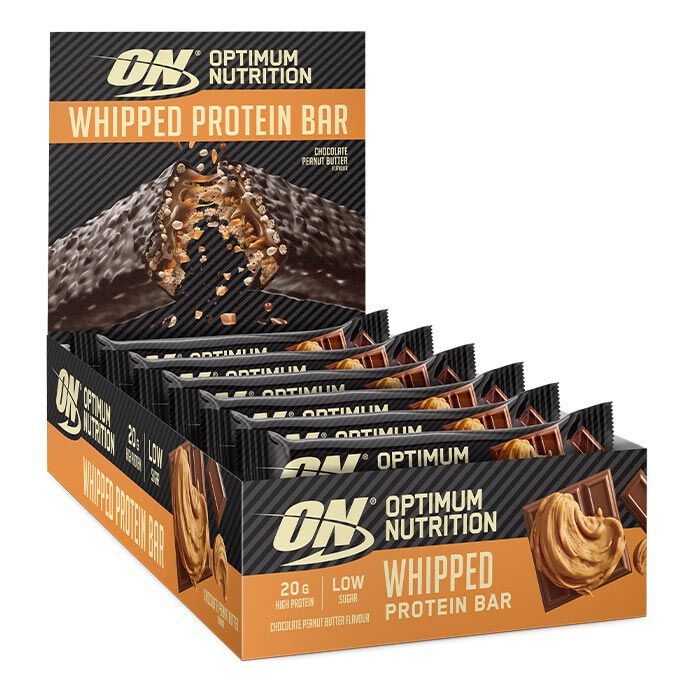 The Whipped Protein Bar is a multipurpose product; not only are the textures and flavours designed to make you melt with excitement when you open the box but the 20g of protein, 18g of carbohydrates and low-sugar content make this a great bar that won't hinder your progress,
It is your choice! Use this bar to work around what your body requires at the time. If you've just completed a workout and want to top the muscles up, or you feel the energy levels have dropped a little, the Whipped bar can help you out.
If you have a busy schedule, and think that a more convenient boost of protein and carbs will suit you time-wise, then we'd recommend this to you. Plus, if you have a sweet-tooth, you've got to try it at least.