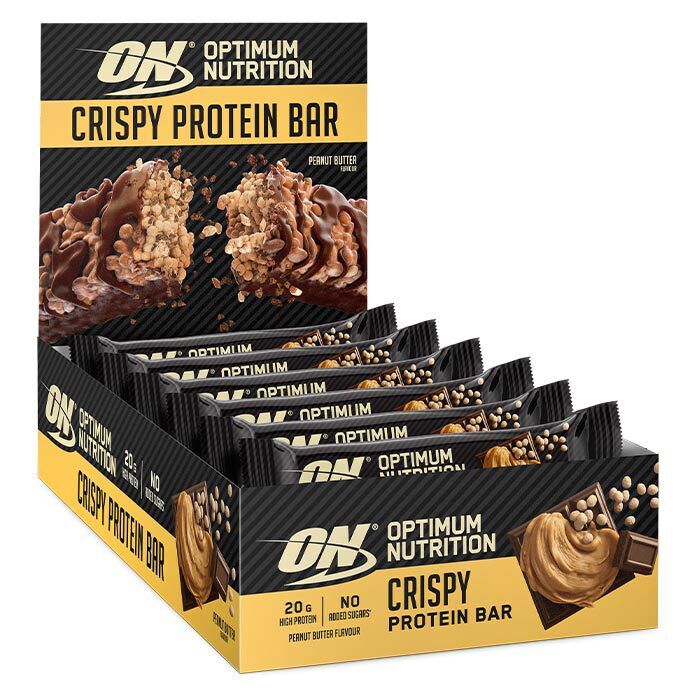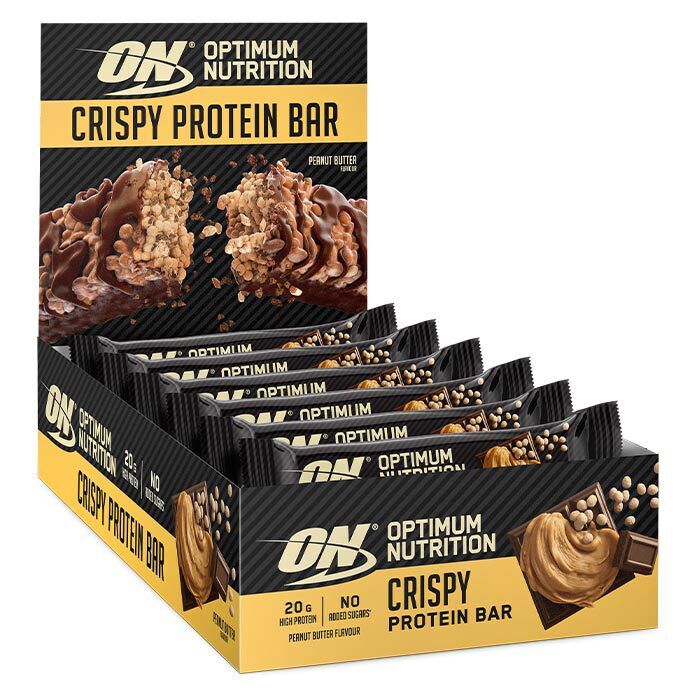 Protein Crisp Bar 10 Bars Peanut Butter Protein Bars and Snacks
Type
Protein Bar: Low Carb
Offer
Pick 2 FREE items at checkout for every £100 spent to a max of 6 items in total
Offer
Pick 4 FREE items when you spend £200+
Offer
Pick 6 FREE items when you spend £300+
Protein Crisp Bar 10 Bars Peanut Butter
Product Guide
Delicious taste and crunchy texture
Four delicious flavours to choose form
Low in sugar and made with real Belgian chocolate
Optimum Nutrition taste and quality, in a protein bar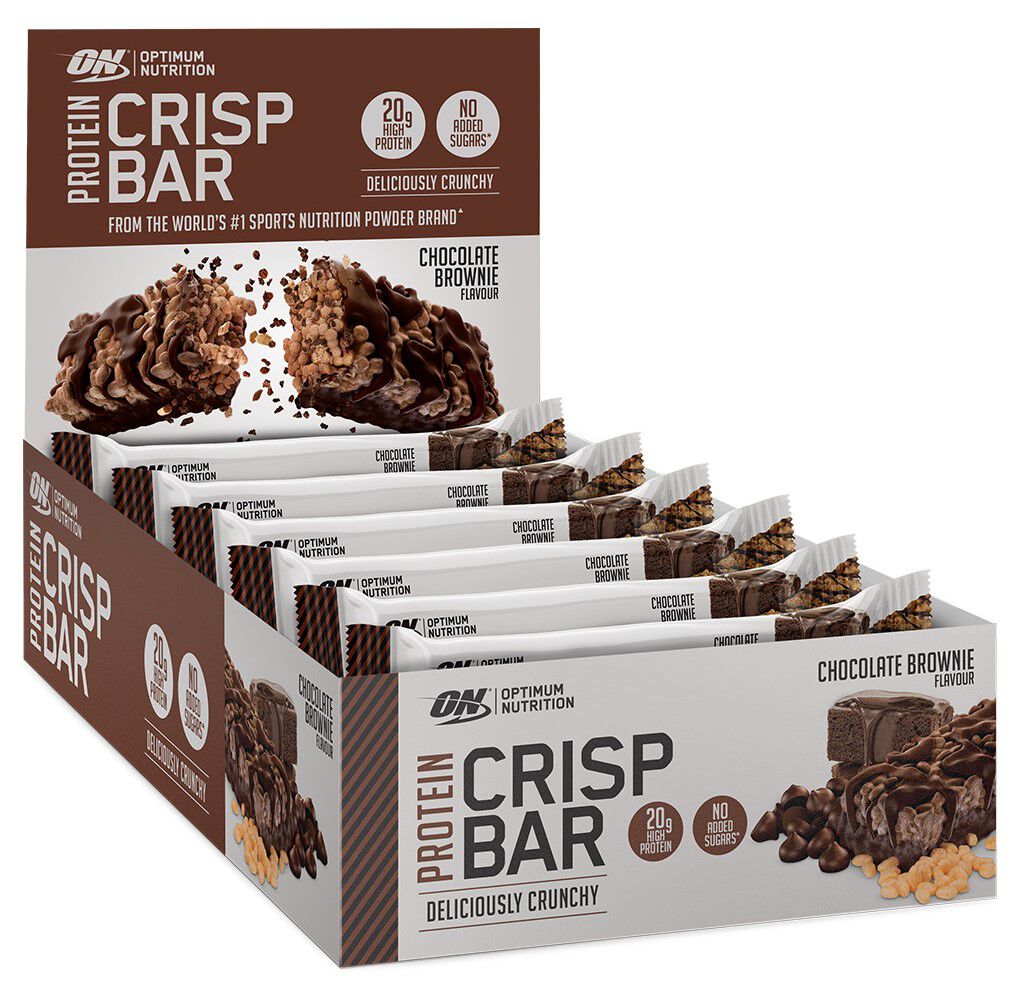 The Protein Crisp bar is a great tasting protein bar with a unique crisp, crunchy texture. If you like sweet treats but don't want to sacrifice calories or sugar with a chocolate bar, then these protein bars can help you to stay on track with your nutritional goals. Each multi-layered bar has 20g of protein, zero added sugar but 100% delicious flavour!
Protein Crisp Bars can be enjoyed at any time as part of a balanced diet. It can be used for recovery purposes due to its high protein content after a workout to maximise its effects.
These bars can be enjoyed by anyone regardless of their fitness goal. It can be a part of a balanced diet to support muscle retention during dieting or be used for when you are looking to add quality lean muscle mass.
Ingredients
Optimum Nutrition Protein Crisp Bar 10 Bars Peanut Butter
Directions
Unwrap your protein crisp bar and devour!