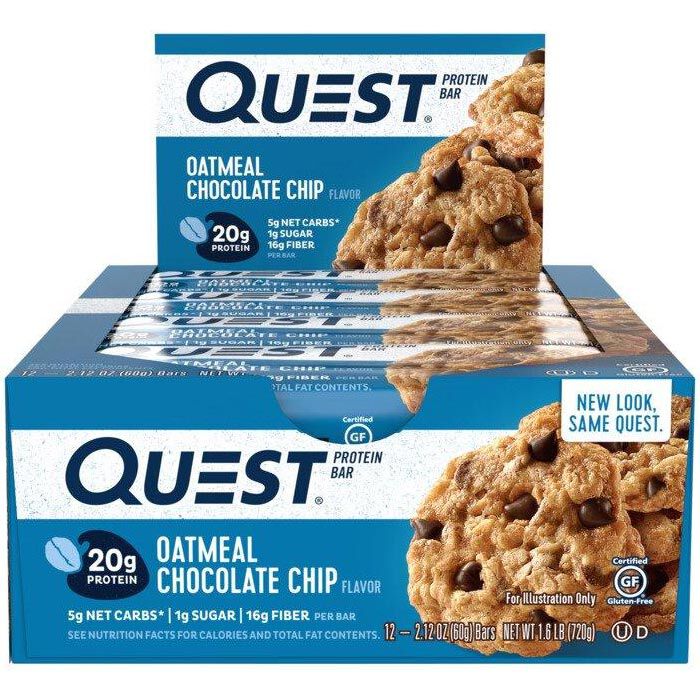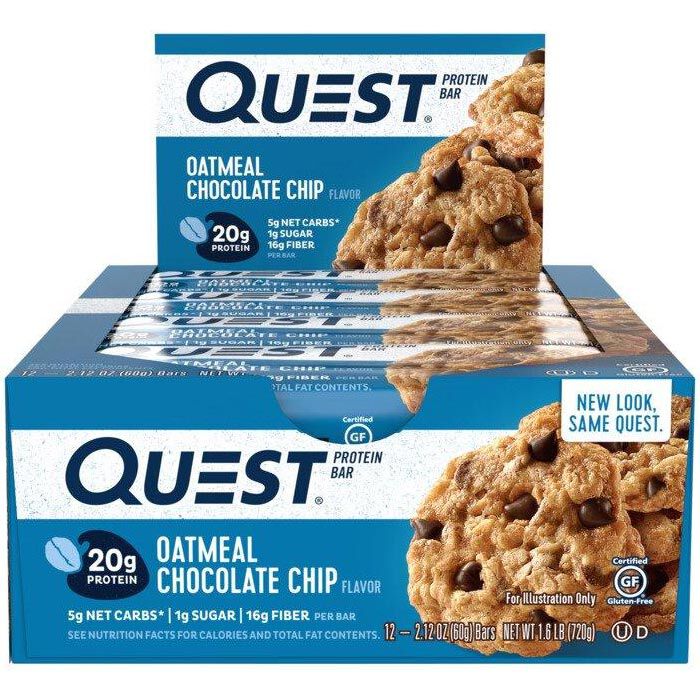 Quest Bars 12 Bars Oatmeal Chocolate Chip Protein Bars and Snacks
Type
Protein Bar: Low Carb
Offer
Pick 2 FREE items at checkout for every £100 spent to a max of 6 items in total
Offer
Pick 4 FREE items when you spend £200+
Offer
Pick 6 FREE items when you spend £300+
Quest Bars 12 Bars Oatmeal Chocolate Chip
Product Guide
First retailer in Europe to stock Quest
Exclusive US Flavours (Chocolate Caramel, Chocolate Sprinkle Donut, Peppermint Bark, Maple Waffle, Pumpkin Pie, Peanut Butter Brownie Smash)
High protein content - 20g per bar
High fibre to keep you satiated
Longstanding customer favourite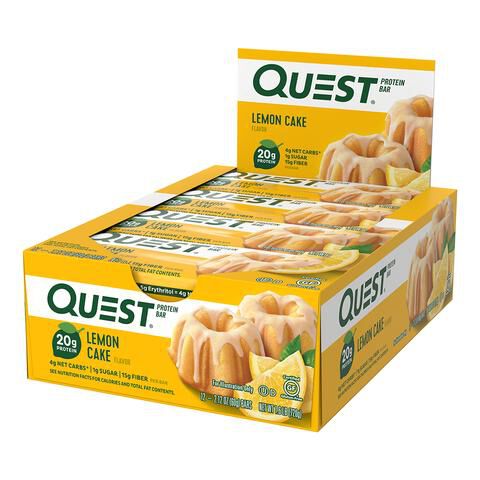 Quest Bars are perfect to kick a sweet craving when it hits when on the move or without time to meal prep. Their high protein and fibre and low sugar content will keep you satiated for hours between meals.
Quest bars can be consumed at any time of the day that an extra serving of protein is required, such as around workouts or during an extended period without a whole food meal.
Anyone looking to make healthier food choices and swaps will love these bars.
Ingredients
Quest Nutrition Quest Bars 12 Bars Oatmeal Chocolate Chip
Directions
Consume Quest bars any time you desire a healthy and convenient high protein snack.