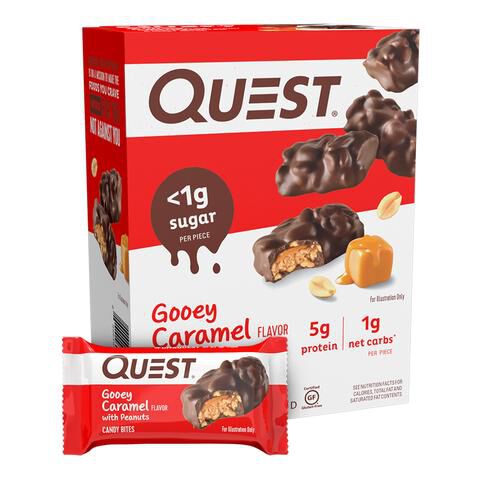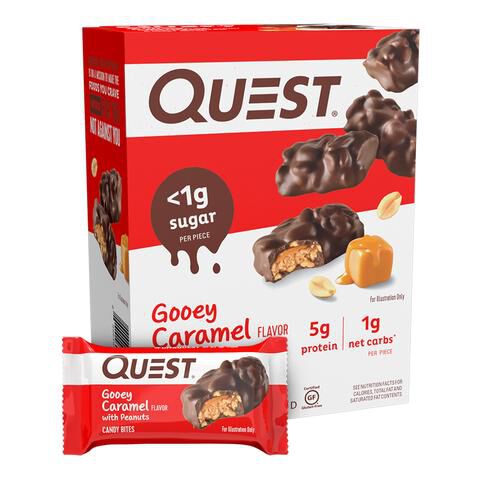 Quest Candy Bites 8 Pack Gooey Caramel Protein Bars and Snacks
Offer
Save 50% on shipping when you spend £150 (UK is FREE over £50).
Quest Candy Bites 8 Pack Gooey Caramel
Product Guide
5g of protein per serving
Ideal for those who love to snack
2 delicious flavours available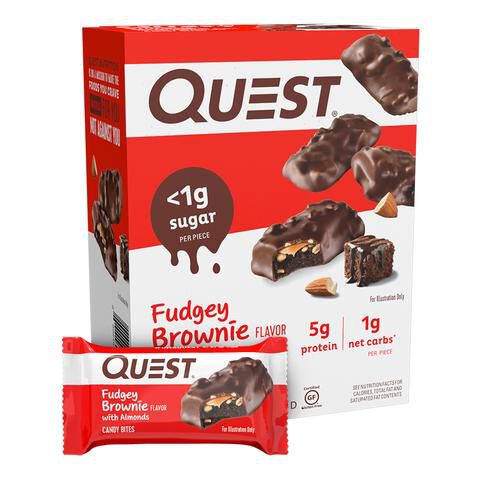 A high intake of protein, combined with a low intake of carbohydrates can often mean a struggle to find snacks that have your desired amount of flavour without the artificial tastes. Quest are working on this, and these bites can fulfil your needs.
Ideal to use between larger meals to deter you from reaching for another sweet treat that might not be quite so diet friendly. High levels of protein also make them ideal as a post-workout snack.
Anybody who just cannot go without their sweet snacks to pick at throughout the day, but wants to keep on eye on their sugar consumption - these are what you are looking for.
Ingredients
Quest Nutrition Quest Candy Bites 8 Pack Gooey Caramel