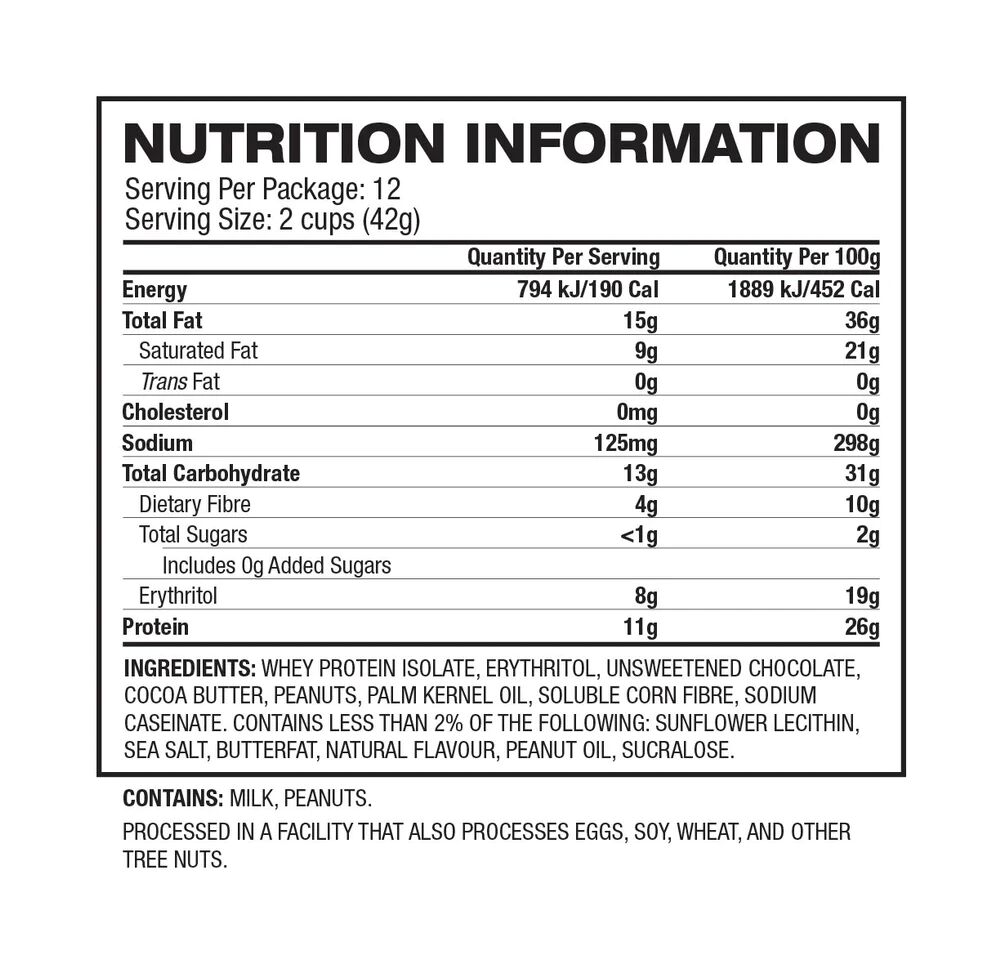 Quest Peanut Butter Cups 12 Pack Protein Bars and Snacks
Type
Protein Bar: Low Carb
Offer
Pick 2 FREE items at checkout for every £100 spent to a max of 6 items in total
Offer
Pick 4 FREE items when you spend £200+
Offer
Pick 6 FREE items when you spend £300+
Quest Peanut Butter Cups 12 Pack
Product Guide
Less than 1g sugar and 1g net carb per serving
Each pack contains 2 healthy peanut butter cups
11g quality protein per serving
The ultimate craving killer
Back and better by popular demand!
Quest Peanut Butter Cups satisfy your sweet tooth with less than 1g of sugar, 11g of protein and 1g of net carbs per serving.
We'd suggest enjoying these whenever you are most tempted to snack on something unhealthy. Ideal to enjoy with a hot drink between larger meals.
Anyone who loves classic peanut butter cups will enjoy Quest Peanut Butter Cups! The same great taste AND they fit your macros!
Ingredients
Quest Nutrition Quest Peanut Butter Cups 12 Pack