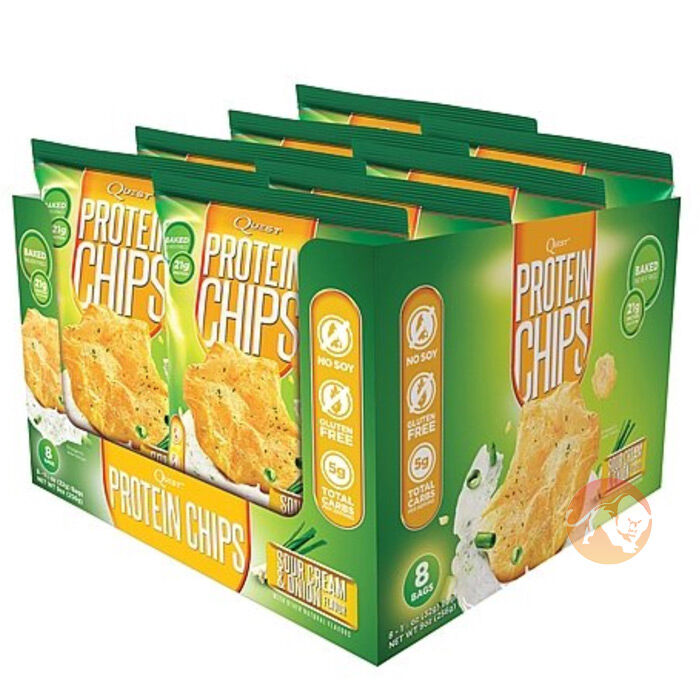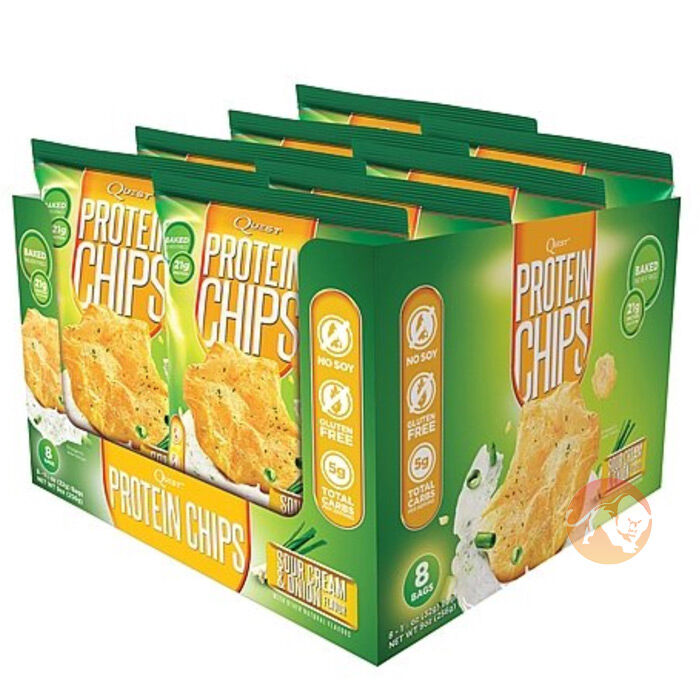 Quest Protein Chips 8 Packs Sour Cream & Onion Protein Crisps
Type
Protein Bar: Low Carb
Offer
Pick 2 FREE items at checkout for every £100 spent to a max of 6 items in total
Offer
Pick 4 FREE items when you spend £200+
Offer
Pick 6 FREE items when you spend £300+
Quest Protein Chips 8 Packs Sour Cream & Onion
Protein Crisps
Product Guide
Protein crisps powered by the unique Quest Bar protein blend
21 grams of protein per bag makes this a standout with even more protein than the bars
Very low in carbs, at just 5g per bag
Just 2g of fat and 120 calories makes this ideal for dieters wanting a high protein snack
The only protein crisps using whey and milk protein - the best forms of protein
No soy protein or soy of any type in Quest Protein Chips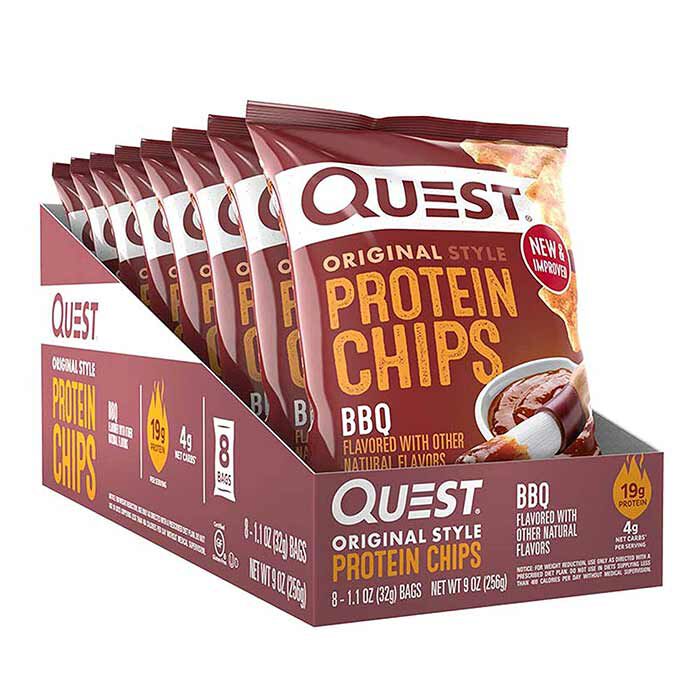 Crisps have always been delicious, but high in fat, calories and carbs. Quest Protein Chips are baked rather than fried and made using whey and milk protein, resulting in a product which is still delicious but low in fat, carbs and high in protein. Perfect for clean cheating, they are ideal for those that are dieting or those wanting to increase the amount of protein they consume.
Eat Quest protein crisps whenever you need like. They are perfect on their own as a snack or part of a healthy lunch.
If you're looking for a way to add more protein to their diet or seeking to find a healthy fix to replace crisps, you will find Quest Protein chips are the perfect healthy treat.
Ingredients
Quest Nutrition Quest Protein Chips 8 Packs Sour Cream & Onion
Directions
Quest Protein Chips can be eaten whenever you like. We find they are great for watching a film and enjoying a junk-free snack.