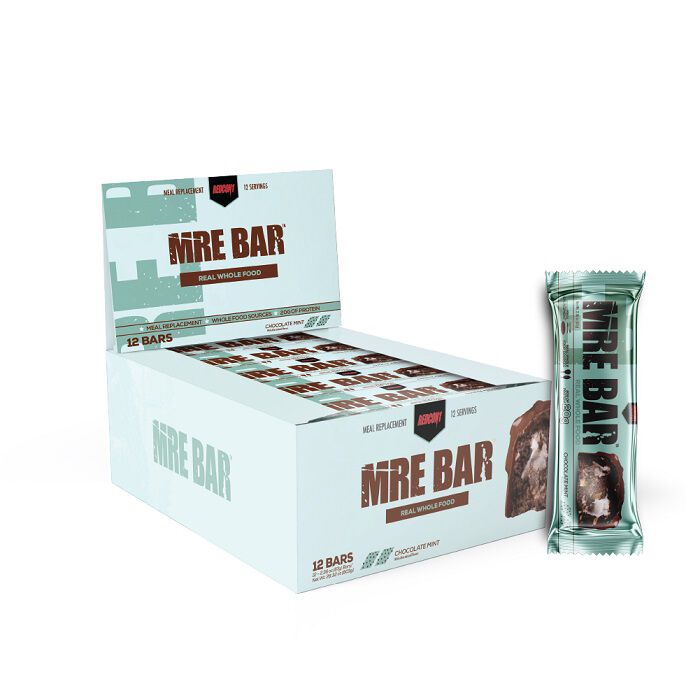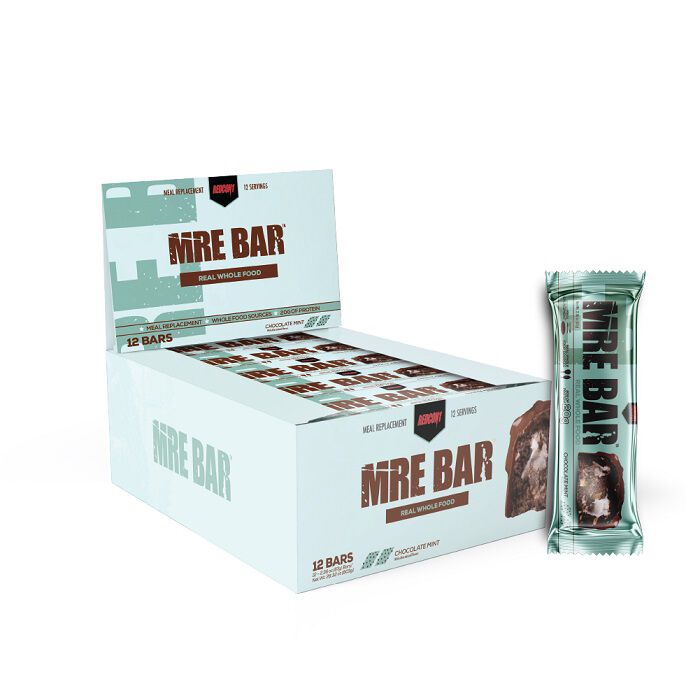 MRE Bar 12 Bars Banana Nut Bread Protein Bars and Snacks
Type
Protein Bar: Meal Replacement
Offer
Flash Deal. Offer ends soon.
Offer
Pick 2 FREE items at checkout for every £100 spent to a max of 6 items in total
Offer
Pick 4 FREE items when you spend £200+
Offer
Pick 6 FREE items when you spend £300+
MRE Bar 12 Bars Banana Nut Bread
Product Guide
High protein, low sugar snack made from premium quality ingredients
Non-sticky texture makes it easy to eat on the go
Protein sourced from whole foods loaded in amino acids, so perfect for growth and recovery.
Completely true to flavour
Only 260 calories per serving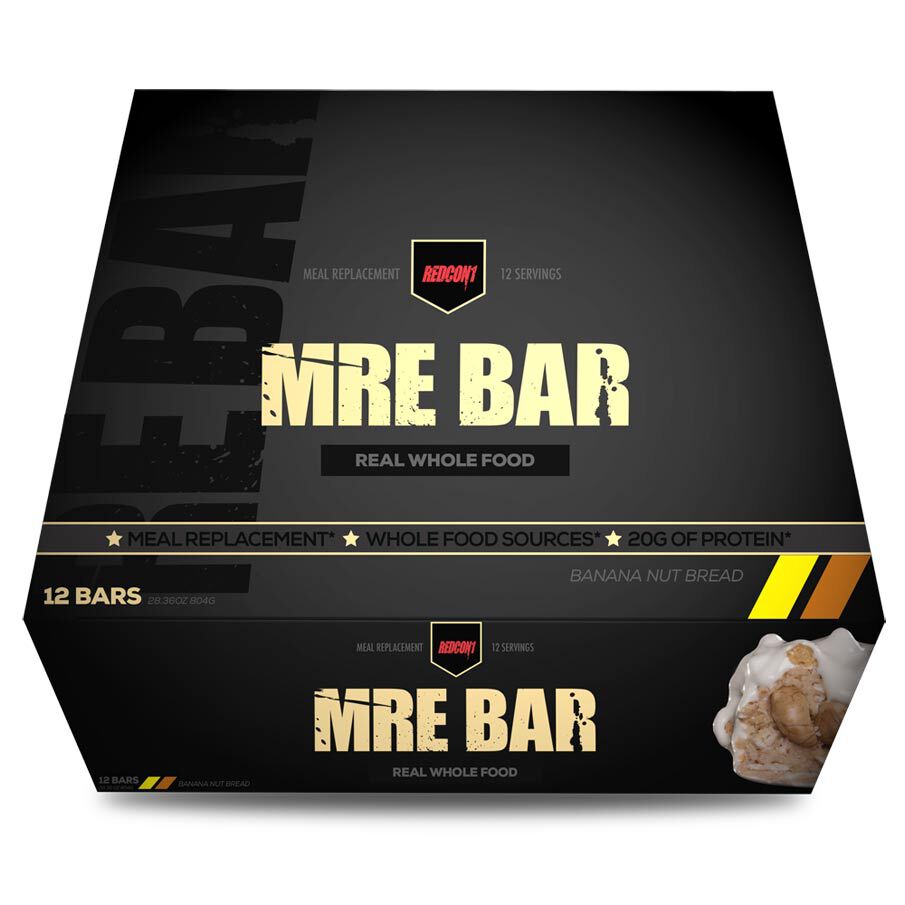 These MRE Bars from RedCon1 really are the ultimate whole-food snack, perfect for those wanting to keep fueled for the day yet do not have chance to eat a normal meal. All macro-nutrients in this bar are sourced from the highest quality, whole food ingredients to improve overall digestion, and mitigate against unwanted bloating and gas. At just 260 calories per bar, with <7g of sugar and 20g of Protein, this is a product that really has been formulated to be as good for your body as it is for your tastebuds!
Can be enjoyed at any time of day and while the calorie content in these are a little high if you are on a caloric deficit or too high in carbs for some, they are able to be worked into most diets.
Both males and females can find benefit in this product, as it delivers premium quality protein at maximum convenience. Moreover, by using meat and fish based proteins, these are a good choice for those wishing to avoid bars containing dairy or soy protein but who still want an EAA rich protein bar unlike the typical vegan or vegetarian protein bars available.
Ingredients
REDCON1 MRE Bar 12 Bars Banana Nut Bread
Directions
Enjoy 1 serving (1 bar) whenever you are in need of fuel!