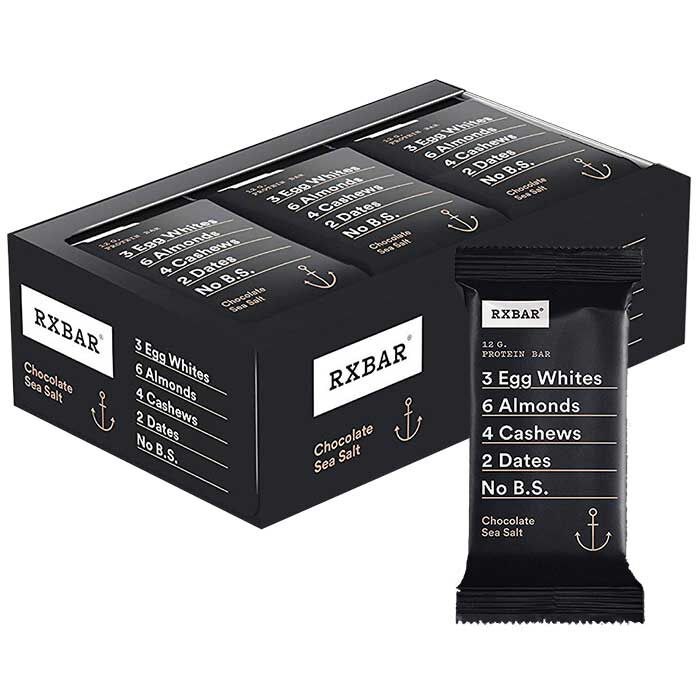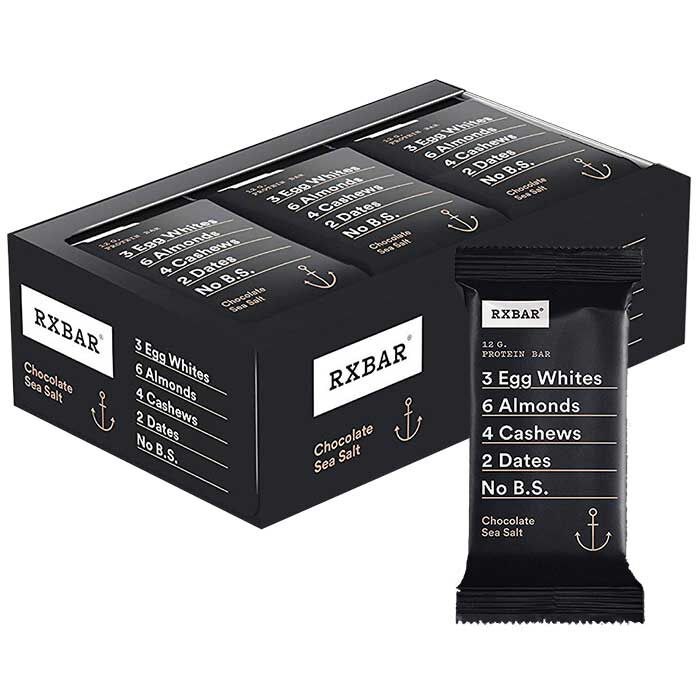 RX Bar 12 Bars Chocolate Sea Salt Protein Bars and Snacks
Offer
Pick 2 FREE items at checkout for every £100 spent to a max of 6 items in total
Offer
Pick 4 FREE items when you spend £200+
Offer
Pick 6 FREE items when you spend £300+
RX Bar 12 Bars Chocolate Sea Salt
Product Guide
Exclusive to Predator Nutrition
12g of egg white protein per bar
Natural taste to every flavour
Real all-natural ingredients
Low sugar and fat content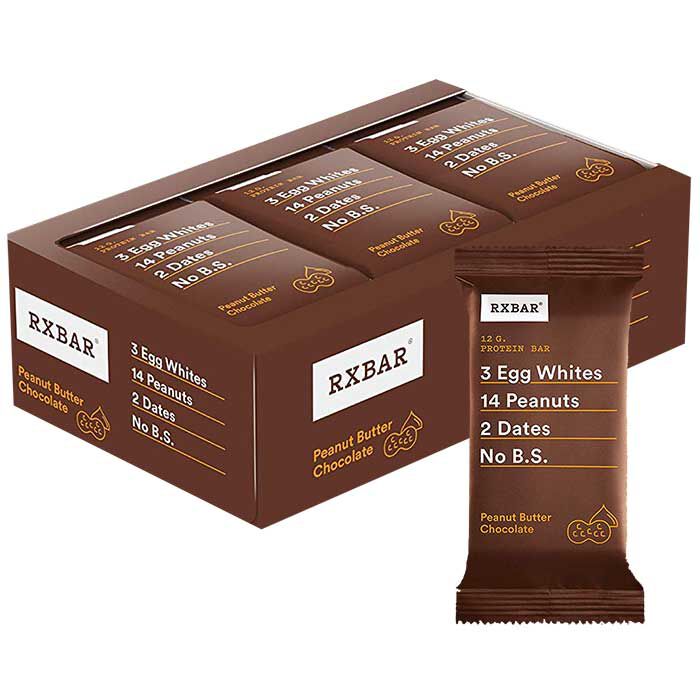 RX Bars only contain all natural ingredients, while maintaining a high standard of quality in taste. They are free from added sugar, dairy, soy, gluten, artificial flavours, artificial colours, artificial preservatives or fillers! They also contain protein from a quality source in the form of egg whites, ensuring the protein is of a high biological value. The RX bars can complement any fitness goal – from dieting to bulking or can be used a healthy nutritious snack at any time.
The best time to eat RX bars is any time you fancy a highly nutritious protein snack! They can assist with reducing calorie intake during dieting due to its high fibre content or be used as a snack when looking to increase bodyweight.
RX Bars can be used by anyone looking to increase their protein intake, but don't want to consume any unnecessary artificial ingredients. The bars are for the health conscious and for those individuals who live the mantra my body is my temple.
Ingredients
RX Bar RX Bar 12 Bars Chocolate Sea Salt