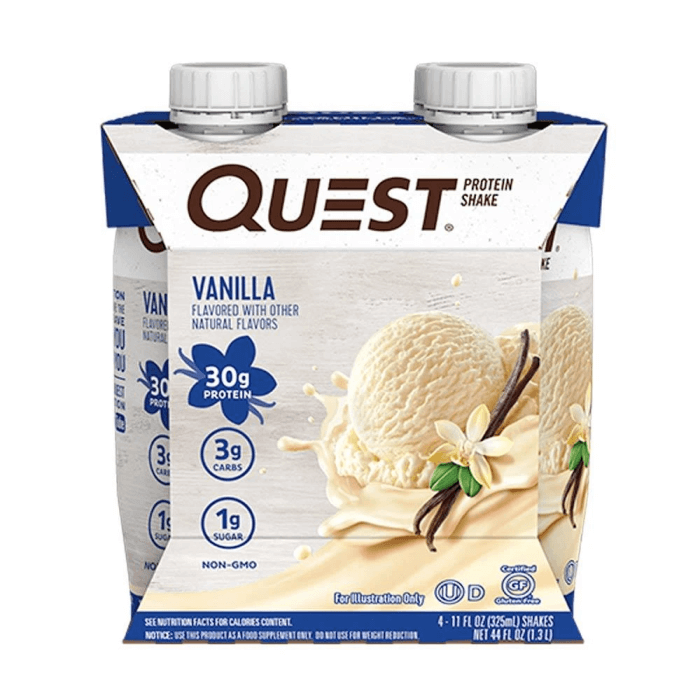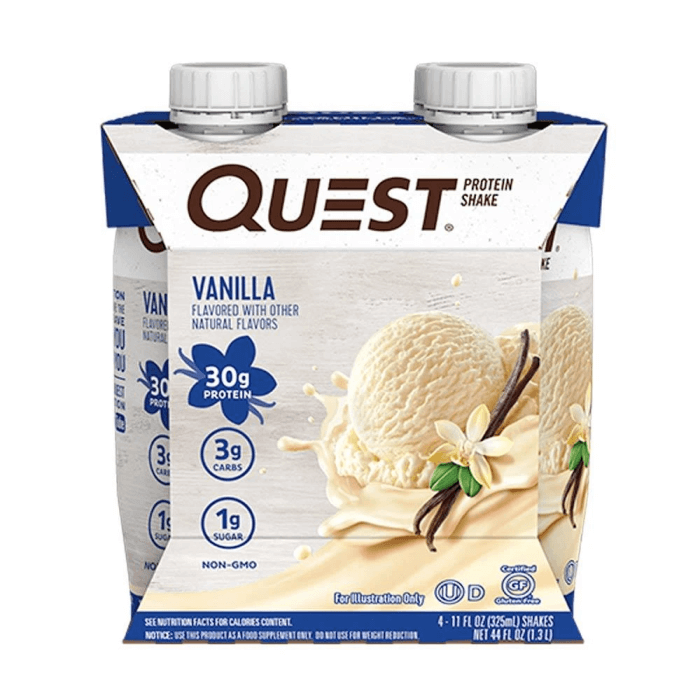 Quest Protein Shake RTD 12 RTDs Vanilla
Offer
Save 50% on shipping when you spend £150 (UK is FREE over £50).
Quest Protein Shake RTD 12 RTDs Vanilla
Product Guide
Under 200calories per drink
Velvety texture just like a milkshake
Three delightful flavours to choose from
Contains 30g of protein per drink
Ready made for your convenience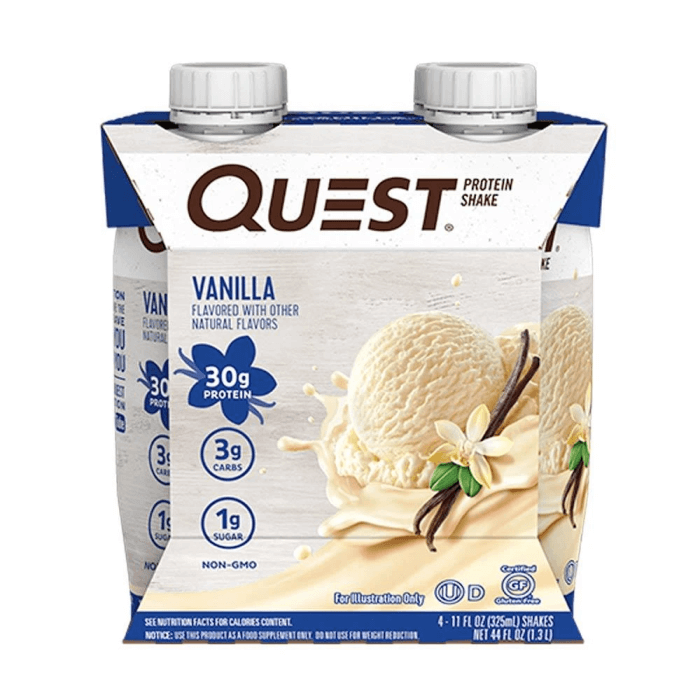 These delicious protein drinks from Quest, who made the world's most popular protein bar, are an easy to consume drink made from milk protein concentrate. Each serving has 30g of protein with 4g of carbs, 1g of which is sugars. These are made for your convenience in three flavours so you can sip away to crub those sugary cravings. Quest have only added 11 ingredients into these RTD shakes and use no artificial flavours.
These Quest RTD shakes are perfect after your workout, for breakfast or an on the go snack. They are ready made for you which means all you need to do is open, consume and then recycle the empty carton when you have finished!
If you are the type of person that is always in a rush and likes convenience. Quest have made these shakes to be delicious and creamy which makes them satisfying to consume.
Ingredients
Quest Nutrition Quest Protein Shake RTD 12 RTDs Vanilla
Directions
Quest RTD can be enjoyed any time you desire but with the blend of protein and low in carbs, they make a perfect recovery shake after a tough workout.