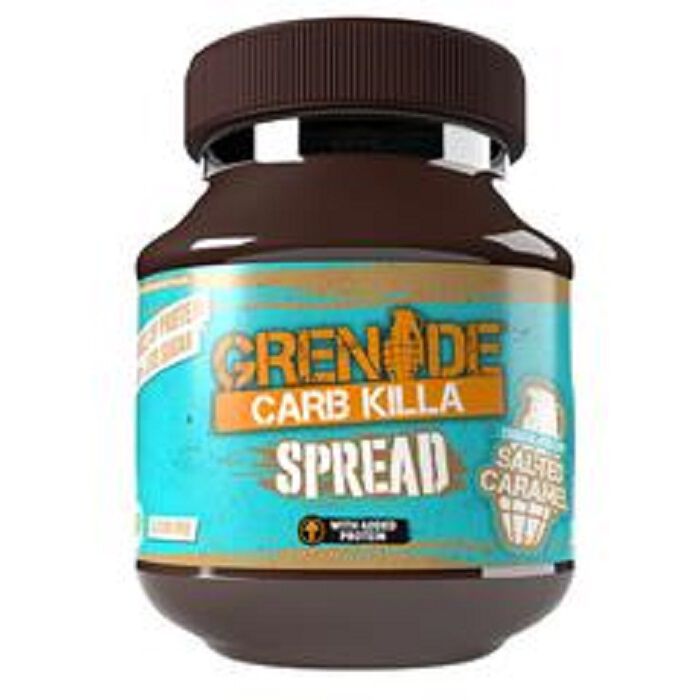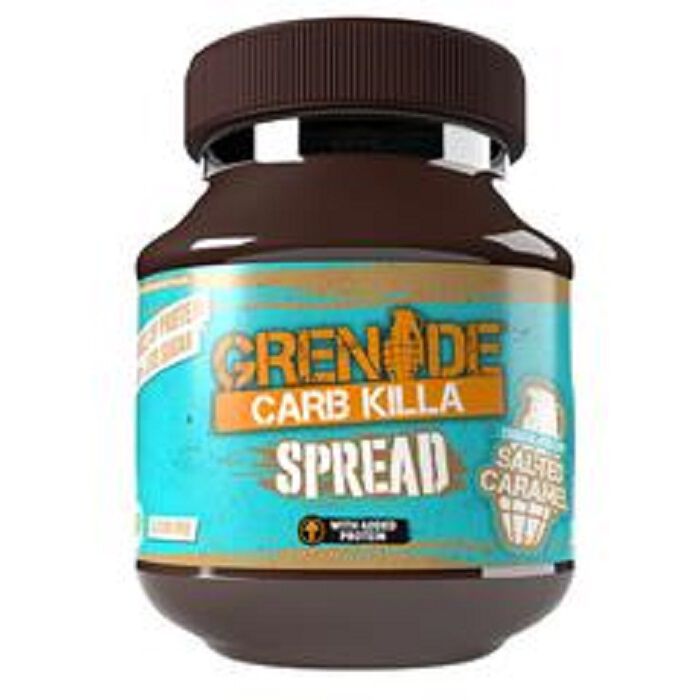 Carb Killa Protein Spread 360g Salted Caramel
Product Guide
Protein rich but dessert like taste
Versatile spread suitable for mixing, spooning or dipping
7g of high quality protein per serving
Multiple flavours to choose from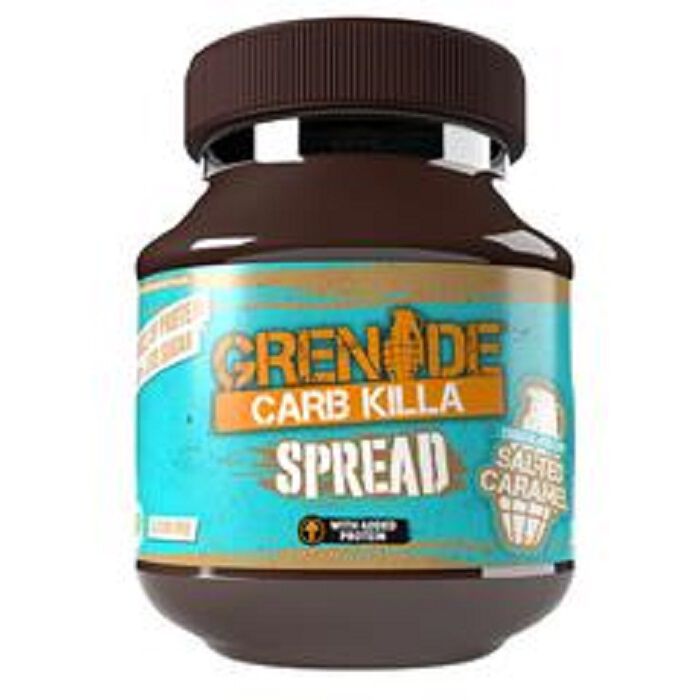 By using this protein spread you can assure yourself of the same high-quality taste as you'd find in something from a major food brand chocolate spread but with the added benefit of a substantial intake of protein while keeping overall calories lower than a mass-market food.
It's entirely up to you! Keep it as a treat to satisfy cravings, add to your protein shake, or scrape onto your toast in the morning.
Those of you who want to keep your protein high! This product is suitable for both men and women equally and for dieters who are craving a sweet treat this is the perfect option for keeping your protein levels topped off without going over your daily calorie limit.
Ingredients
Grenade Carb Killa Protein Spread 360g Salted Caramel
Directions
Treat yourself to one of our delicious Carb Killa® spreads, available in 4 irresistible flavours: Hazel Nutter, Milk Chocolate, White Chocolate Cookie and Chocolate Chip Salted Caramel. Our protein spreads are made with whey protein and are perfect smothered on top of your favourite foods or eaten straight out the jar.