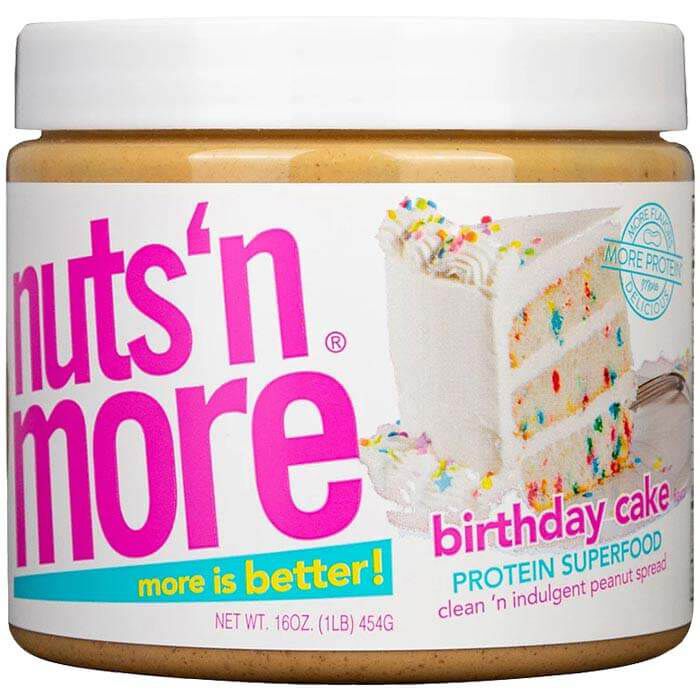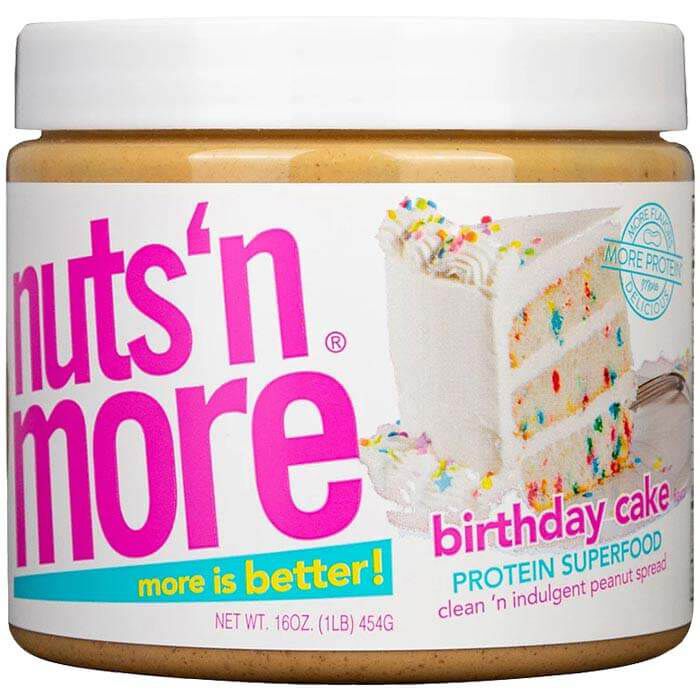 Nuts n More Peanut Butter 454g Birthday Cake Protein Foods
Type
Low Carb Food & Drinks
Offer
Get 25% off on Nuts 'N More!
Offer
£100 to £600 orders get extra £105-£700 in free gifts. More spend = better free gifts.
Nuts n More Peanut Butter 454g Birthday Cake
Product Guide
Contains birthday cake sprinkles in peanut butter
High protein - 11g per serving from whey isolate
Tastes fantastic, the best flavour we have had yet in a peanut butter
Rich in essential fatty acids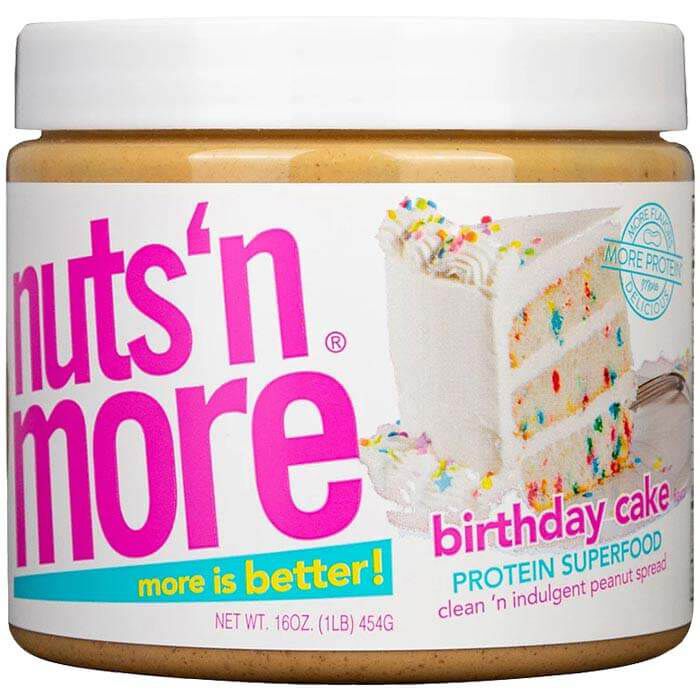 If you like both birthday cake and natural peanut butter then you will undoubtedly love the latest flavour from Nuts 'n More which combines both in a high protein peanut spread with genuine birthday cake sprinkles mixed in.
While peanut butter can be enjoyed at any time, the moreish nature of this may make it best suited to times when you are not dieting.
Anyone who loves peanut butter and is looking for the best possible flavour will love this one.
Ingredients
Nuts 'N More Nuts n More Peanut Butter 454g Birthday Cake
Directions
Enjoy this as a protein and EFA rich snack any time; it can be used as a spread or eaten straight out of the jar if you prefer.