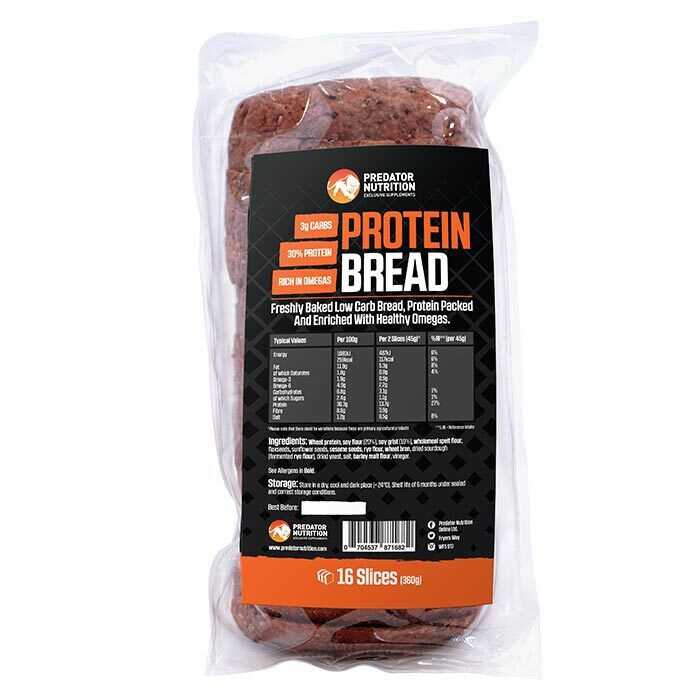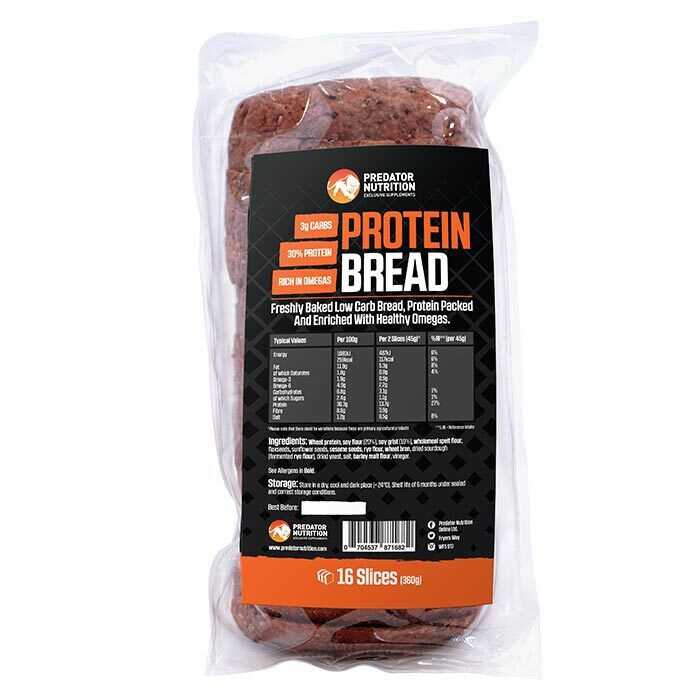 Low Carb High Protein Bread (Loaf 16 Slices) Protein Foods
Offer
Spend £40 on Predator Nutrition and get FREE Goodie bag & a T-shirt!
Offer
Pick 2 FREE items at checkout for every £100 spent to a max of 6 items in total
Offer
Pick 4 FREE items when you spend £200+
Offer
Pick 6 FREE items when you spend £300+
Low Carb High Protein Bread (Loaf 16 Slices)
Product Guide
Lower calories and less dense than regular bread
Source of healthy omegas 3 and 6
Lower carb, higher protein alternative to supermarket bread
Recreate your favourite hearty, comforting meals
Ready to eat for super easy food prep
6 month shelf life whilst sealed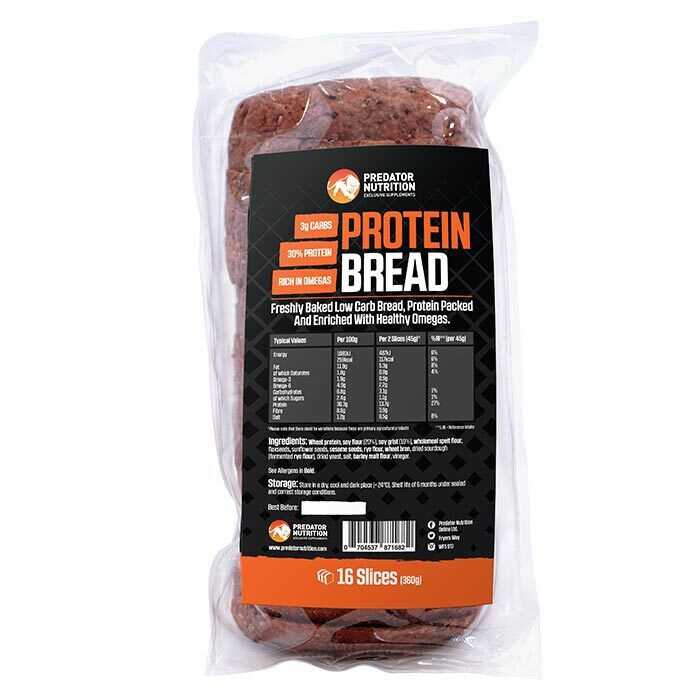 A high protein diet can get boring. There is only so much lean meat and protein powder you can stomach, right? Bread is an all-time favourite comfort food that you might have thought had to be excluded from your diet… until now. Recreate your favourite hearty meals with less carbs and more protein.
Protein Bread can be used as part of a healthy balanced meal at any time of day. Toast and top with your favourite peanut butter for breakfast or make a high protein sandwich for a healthier packed lunch!
Anyone can enjoy Protein Bread as part of a healthy, balanced diet. Perfect for those looking to top up their protein intake for the day without relying on protein powders or bars.
Ingredients
Predator Protein Food Low Carb High Protein Bread (Loaf 16 Slices)