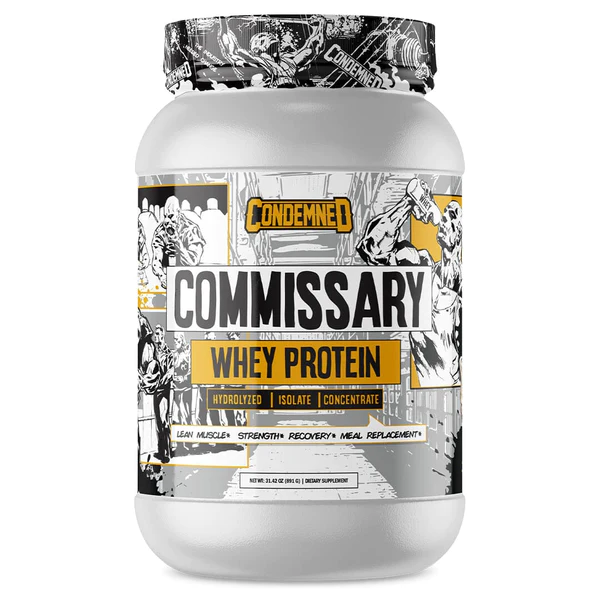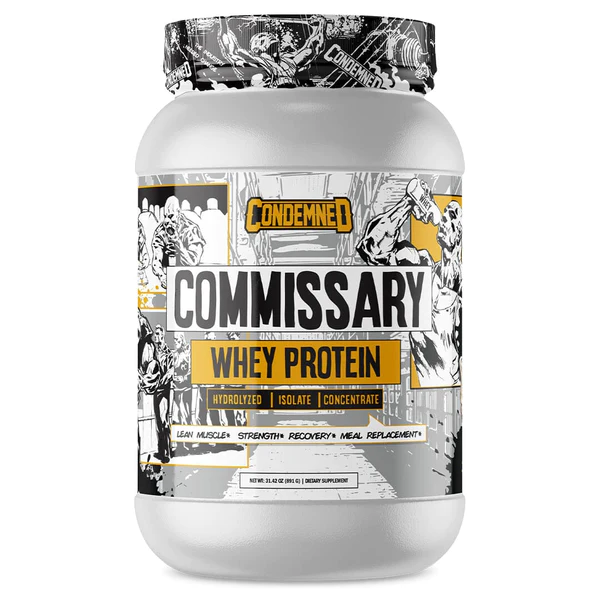 Commisary Whey Protein 27 Servings Chocolate Peanut Butter Protein Powder
Offer
Pick 2 FREE items at checkout for every £100 spent to a max of 6 items in total
Commisary Whey Protein 27 Servings Chocolate Peanut Butter
Product Guide
Accelerates muscle recovery
Fast-acting whey protein isolate
Enhances post-workout recovery
Scientifically advanced formula
Optimal performance gains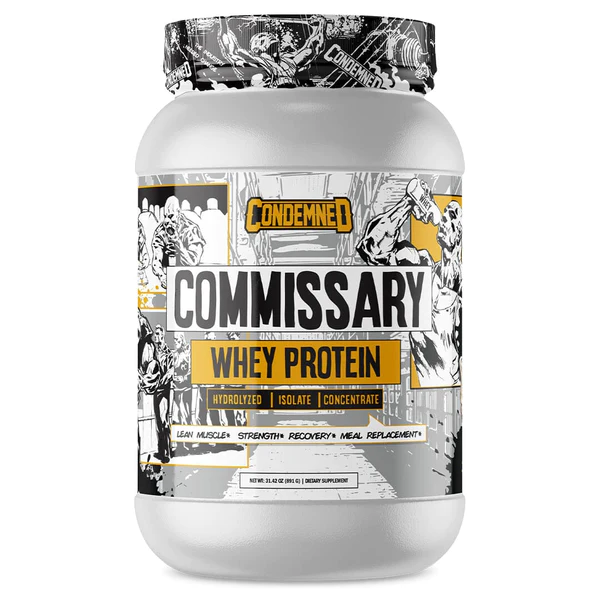 Condemned Labz Commissary Whey Protein is your go-to supplement for fitness and wellbeing. It provides fast-acting whey protein isolate, promoting rapid muscle recovery and growth. With added vital amino acids, it optimises post-workout recovery, enabling you to achieve peak performance. Its delicious taste and easy mixability make it a rewarding addition to your fitness routine, ensuring you stay motivated and achieve your fitness goals with ease.
Incorporate Condemned Labz Commissary Whey Protein into your fitness program for remarkable results. Use it post-exercise to optimise recovery and performance gains, allowing you to reach your fitness objectives faster. Use it as a key component during your muscle-building and recovery phases to fuel rapid muscle repair and growth.
Condemned Labz Commissary Whey Protein is perfect for fitness enthusiasts and athletes seeking peak performance. If you're dedicated to enhancing your fitness and wellbeing, this product is tailored to meet your needs. Whether you're a devoted weightlifter, endurance athlete, or health-conscious individual, this whey protein powder will help you achieve your goals.
Ingredients
Condemned Labz Commisary Whey Protein 27 Servings Chocolate Peanut Butter
Directions
1-2 scoops post workout or as a meal replacement anytime of the day