Bounty Protein Powder
Product Guide
Only 5g carbs per servings
Successfully replicated flavours
Only 147 calories per bar
Great addition to a shake
Basically a liquid bounty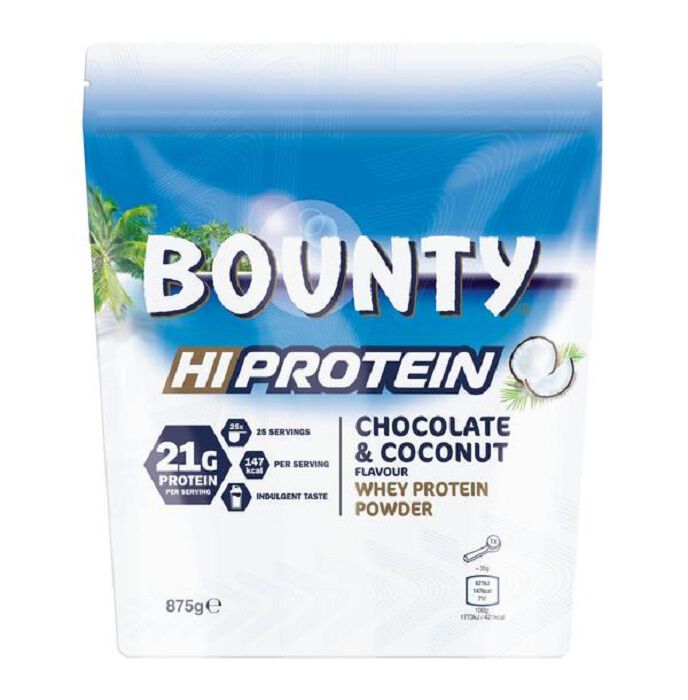 Taking on a strict workout routine and working towards a new fitness can often place restrictions on your diet, in particular - the creature comforts. You don't need to completely take your favourite chocolate treats out of your diet when you're able to swap them out for something like this. The high protein content, alongside a low-calorie count, means that your progress shouldn't be hindered all that much with this protein powder.
This is a supplement that was made for the summer. Maintain that beach body with this powder, and whenever you require a serving of protein, add one scoop into your beverage. It could be ideal to keep you going in between workouts and meals.
Those of you who love the bounty, and want to incorporate its exotic flavours into your protein shake. We'd especially recommend this to atheletes who need some extra aid in their recovery. If your exercise is often the cause of aching or strain, consuming this product in a post-workout shake can help you out!